Army Of Darkness Wins Overall And Heavyweight Class at the WERA/N2 National Endurance Race by Dunlop at Summit Point, West Virginia
Taylor Knapp raced with Army Of Darkness (AOD) in 2014.  Nine years later he rejoined the team to co-pilot the AOD bike alongside Hunter Dunham and Ben Walters on a wild and eventful journey to the top step of the podium.
AOD led for most of the race but multiple red flags kept taking the hard-earned leads away from the team.  Both Dunham and Knapp had to take the bike into the dirt at least once to avoid collisions with slower riders.  And the closing stages of the race saw a hard charging Blake Davis on an R1 threatening to run down AOD, however, lightning strikes ended the race with AOD a scant 1.7 seconds in the lead.
Ironically, AOD lost the overall race in the season opener when a red flag ended the race on the lap AOD's Cody Wyman had passed for the lead.  At Summit, AOD received a benefit from the arbitrary and unpredictable nature of red flags.
"The AOD bike is super easy to ride and I felt comfortable immediately," said Knapp. "It was really fun to be back with the team after all these years and, of course, the Dunlop tires are really great.  We kept stretching out a lead in the race but then red flags kept resetting the scoring to even again.  The competition was really strong this race so I was relieved when the fourth red flag ended the race with the scoring showing us in P1.  I'm not sure that I would have been able to hold off Blake Davis in the last three laps, so the lightning was a bit of a relief for us!"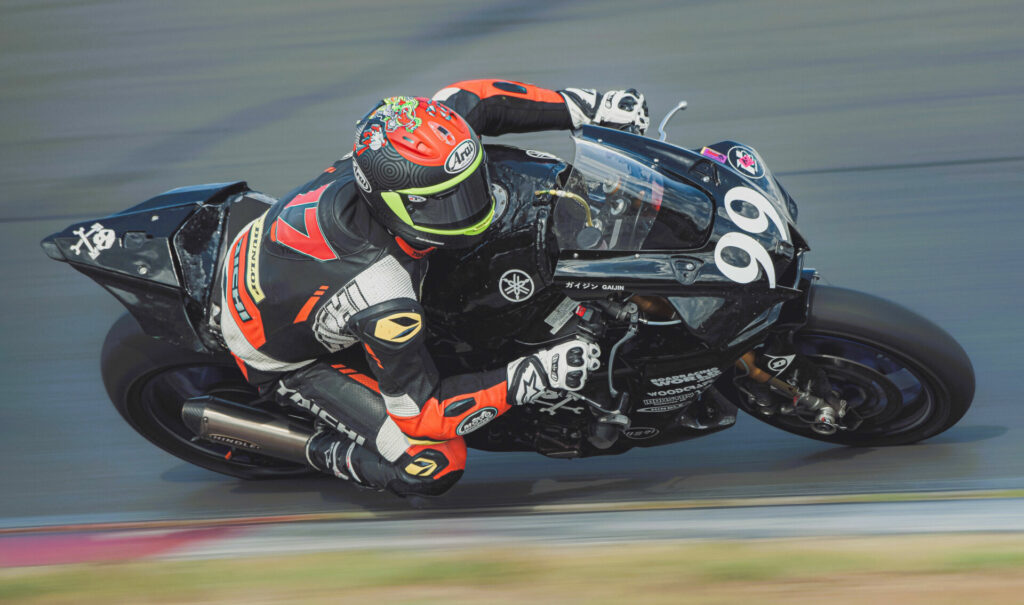 Dunham, who put in the fastest lap for the team, said, "I've never been to Summit Point before, so Sam sketched out a track map on cardboard to show me the secrets and gears to use.  It really helped so I was up to speed right away and able to put in a few heaters.  It was really frustrating to put in all the hard work and then lose the edge to red flags, but I always like taking race starts and at least the red flags gave me plenty of opportunity to launch into clear track."
The win is the fifth consecutive heavyweight class win for the year and extends the team's lead in the overall championship to over 35 points going into the final round at Barber in October.
AOD is sponsored by: Army of Darkness, Dunlop, Yamaha Champions Riding School, Industry 13, Woodcraft, Hindle, Supersprox, Thermosman, N2, WERA, Roadracing World.
More, from a press release issued by N2 Racing:
Army of Darkness wins N2/WERA National Endurance by Dunlop at Summit Point.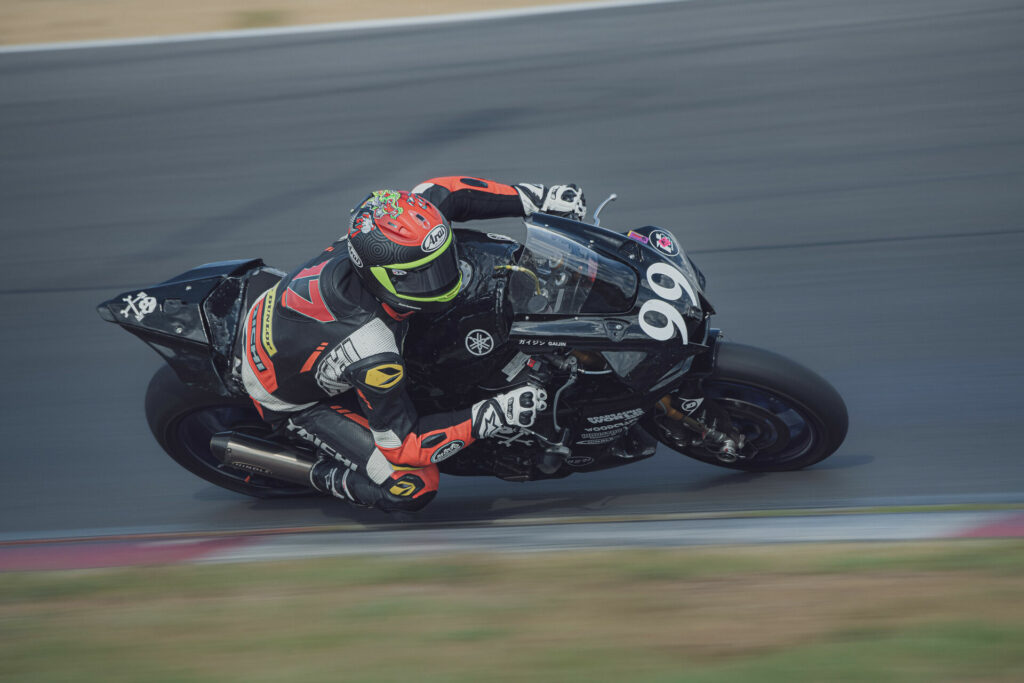 Media, PA (September 2023) – The Army of Darkness (AOD) won the 4-hour N2/WERA National Endurance Series by Dunlop on a Yamaha YZF-R1 at Summit Point Raceway. Army of Darkness has been dominant this season, winning every race but one. Army of Darkness didn't have it easy at Summit with stiff competition from a stacked N2 Endurance Team. In all, 55 teams competed in all classes for the lucrative purse and championship bonuses.
The race started on a hot West Virginia Saturday with N2 Endurance Team's Emerson Amaya on pole. Emerson led for the first seven laps before being passed by AOD's Taylor Knapp. Army of Darkness and N2 Endurance battled the entire race on two very fast Dunlop-equipped Yamaha YZF-R1's. Each team had fast pit stops and extremely fast riders. In the end, N2 Endurance's Blake Davis passed AOD's Hunter Dunham for the lead with 5 minutes to go, but the race was almost immediately red flagged for lightning. The results reverted a lap giving AOD the win with riders Ben Walters, Taylor Knapp, and Hunter Dunham. N2 Endurance finished second with Blake Davis, Emerson Amaya, CJ Crosslin and Brandon Cretu. Team Kustom Cockpits finished third with riders Anthony Sabbatino, Tom Delegram, and Allen Kersey.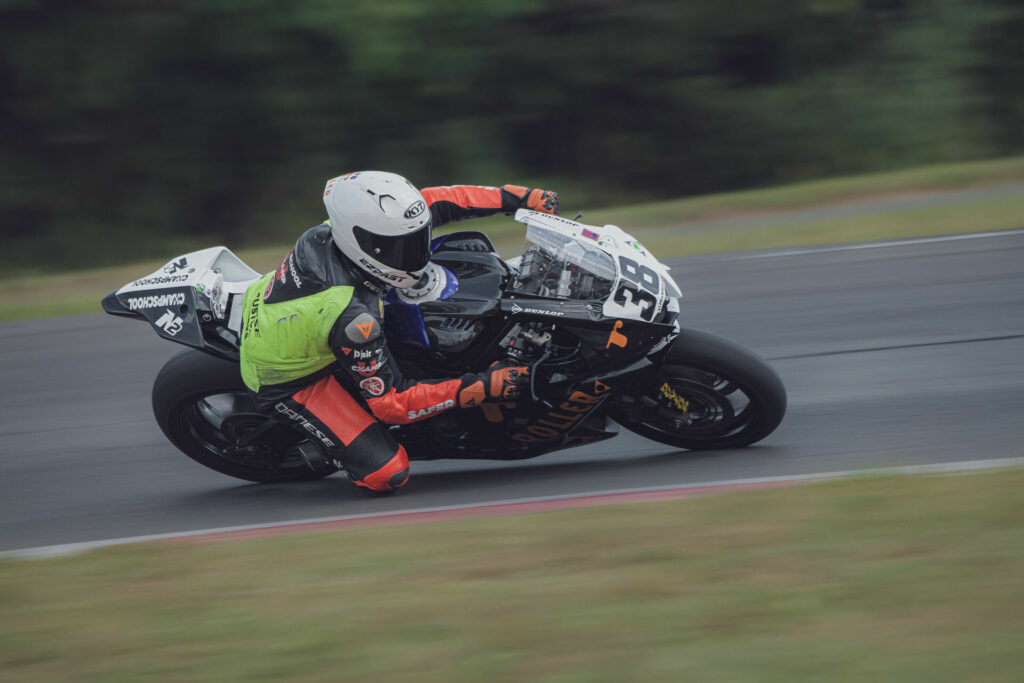 Summit Point saw the return of Kevin Olmedo to racing. Kevin is one of the nicest and most well-liked riders in the world. Kevin has been suffering from Guillain-Barre Syndrome for over a year and at one point was completely paralyzed.  Kevin's recovery has been remarkable and his return to racing started with a victory in the middleweight class with the Alpha Omega Endurance Team. Alpha Omega won the Middleweight class race on a Dunlop-shod Yamaha YZF-R6 with Kevin and his teammate Eziah Davis. Top Box Racing was the picture of consistency to finish second with riders Caleb Odom, Dylan Yelton, and Tony McKnight. Wiseco-sponsored Motor Drone Racing finished third with riders Shane Maggs, and Gary Yancoskie.
MotoAmerica Lightweight Twins Champions Robem Engineering won the Lightweight Class with young gun Alessandro DiMario and endurance veteran Keith Buris on an Aprilia RS 660.  The family team of Brown Town Racing finished second on a Suzuki SV650 with riders Reese Brown, Chase Brown, and dad David Brown. RBoM Racing led by the legendary Russell Masecar finished third with riders Giacomo Manera and Ryan Wolfe piloting their Suzuki SV650.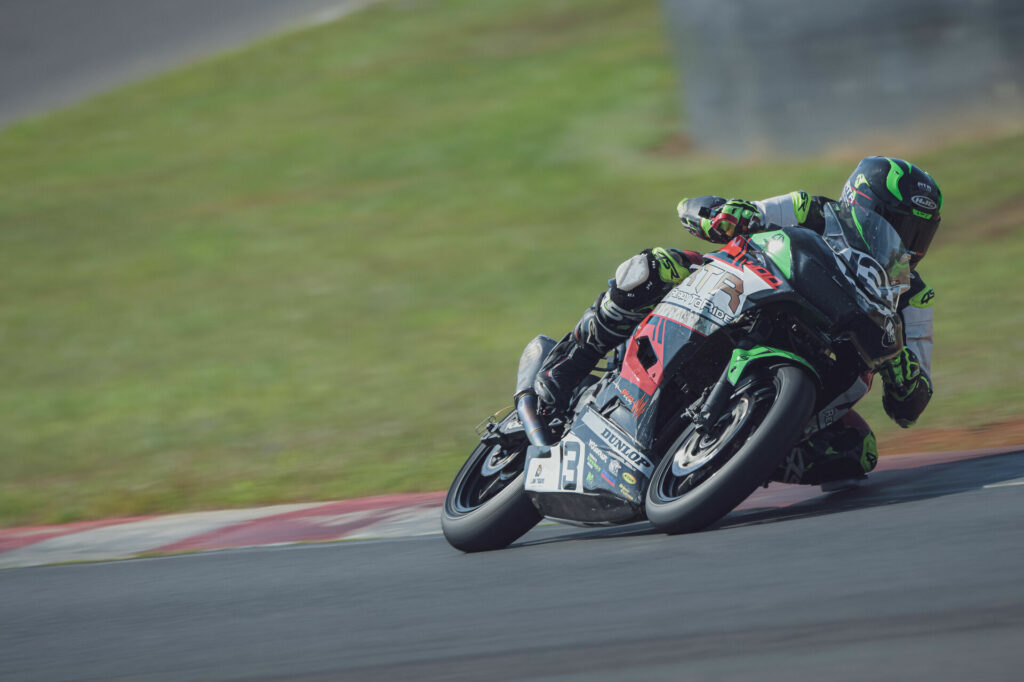 The Ultra Lightweight 2-Hour Endurance featured 23 teams on a variety of motorcycles. Ready to Ride's Ryne Snooks won by a little over 43 seconds over Luigi Racing. Vossberg Racing finished third with Hank Vossberg.
The Relay Class is a unique exhibition class intended to get teams into endurance racing without jumping into the expense of building a dedicated endurance bike. Each rider on the team can use their own bikes and switch transponders with their teammates instead of performing complete pit stops. Nature Power Superbike dominated the relay class with riders Jason Waters and Dan Kruger. C Speed Moto finished second and We R1 Endurance Race Team finished third.
About N2:  N2 – Ride, Learn, Race.
Founded in 2014, N2's mission is to build a sustainable motorcycle community through safe, structured motorcycle track days, advanced rider training programs based on Yamaha Champions Riding School teaching methods, with a strong affinity for motorcycle road racing. N2 successfully resurrected Motorcycle Endurance Racing in America partnering with WERA Roadracing and creating the N2/WERA National Endurance Series by Dunlop. N2 is a premier participant in the MotoAmerica Pro Racing Series with a multi-rider team competing in several classes. N2 is also a major contributor to the Roadracing World Action Fund through fundraising efforts and support from its large member base.
The N2 National Endurance Series is proudly sponsored by: Dunlop Motorcycle Tire, Yamaha Motor Corporation USA, Dainese, Woodcraft Technologies, BobbleHeadMoto, WERA Road Racing, KYT Helmets America, R.E.B Graphics, Millennium Technologies, Wiseco Pistons, JE Pistons, Rise Moto, Ghetto Customs, Pit-Lane Moto and Yamaha Champions Riding School.
For more information:
www.n2td.org