MRA appoints Tiffany Maestas as treasurer; Cancels first race weekend
Denver, CO – The Motorcycle Roadracing Association filled a
vacancy left by a retiring treasurer and announced the cancellation of the
first race weekend at High Plains Raceway originally scheduled for May
16-17.
Tiffany Maestas will succeed Laci Lukachy as the MRA treasurer and member of
the Board of Directors.  Tiffany is a current Motorcycle Safety Foundation
certified lead rider coach & instructor, a certified Harley-Davidson Riding
Academy coach and a longtime MRA road racer.  Her background in finance and
purchasing with the Gates Corporation will be highly beneficial to the
financial stability of the MRA.  The MRA wishes Laci and her husband Mike
Lukachy (owner of Quikcycles in Denver) all the best in their new racing
adventures in South Carolina.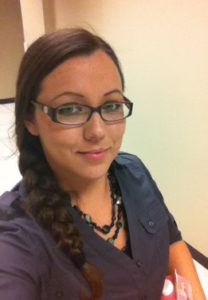 As are many states, Colorado is under a stay-at-home advisory during the
COVID-19 situation.   The uncertainty caused by this situation has prompted
the MRA to make the tough decision of cancelling the first round of racing
which would have been on May 16-17.  Late in March, the MRA also cancelled
its New Racers' School for similar reasons.  The MRA Board of Directors is
monitoring the situation and decisions for future race events will be
announced as soon as possible.
The Motorcycle Roadracing Association is dedicated to promoting safe and
competitive motorcycle road racing events for enthusiasts in Colorado and
the surrounding area. For more information, go to http://www.mra-racing.org/