First Person/Opinion:
by Michael Gougis
Walking back to the media center after the post-race podium ceremonies at Valencia, I heard a cheer go up between the Ducati transporters parked behind the garages. I looked down from the walkway and I saw Ducati Corse General Manager Luigi "Gigi" Dall'Igna in the midst of a crowd of admirers. Several of them were hugging him. Others held up the banner that identified them as the Gigi Fan Club.
Let's go over that one more time: Ducati racing's general manager has his own fan club.
You might write this off as a manifestation of the gloriously abnormal passion of Italian fans for motorsport. It is, much like in Spain, one of the major national sports, part of the broader culture. I was in Italy earlier this year and walked into a tiny roadside café on a Sunday afternoon. Two old, old men were watching the Formula One race on a big TV. When the second Ferrari blew up, they got up and walked out. Could not have cared less about who won, because they knew that a Ferrari wouldn't.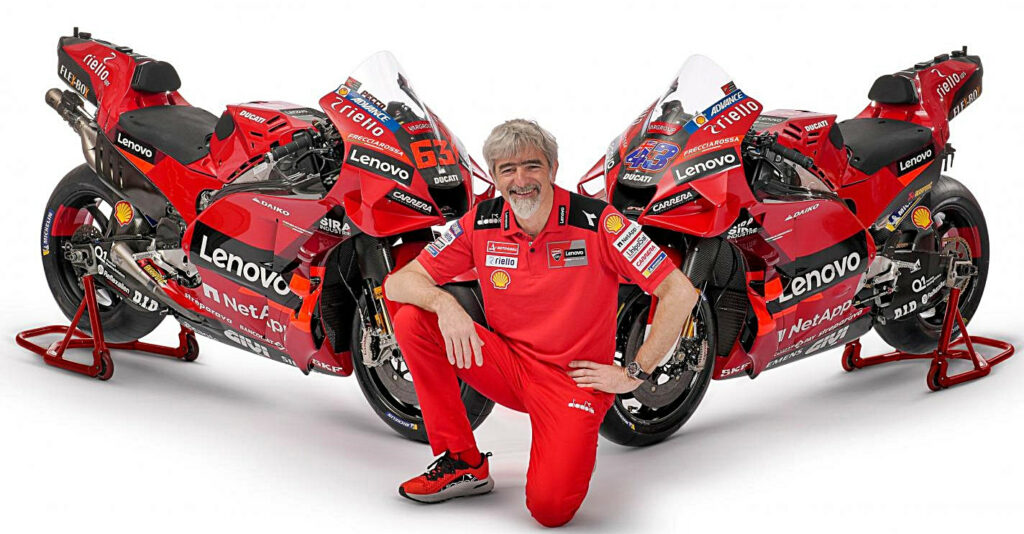 And with crowds of varying Ducati aficionados roaming the circuit at Valencia, culminating with a group of Francesco "Pecco" Bagnaia fans crashing the official media debriefing wearing red wigs and singing, "We Love You, Pecco" to the tune of Paul Anka's famous hit, well, it's easy to write the Gigi Fan Club off as just another facet of Italian motorsport passion.
Don't.
The record books will record Pecco as the 2022 MotoGP World Champion. And he is as worthy as they come. But the reality is that Dall'Igna won this title. He's been working toward this goal for a very long time, and it is as much his as anyone else's.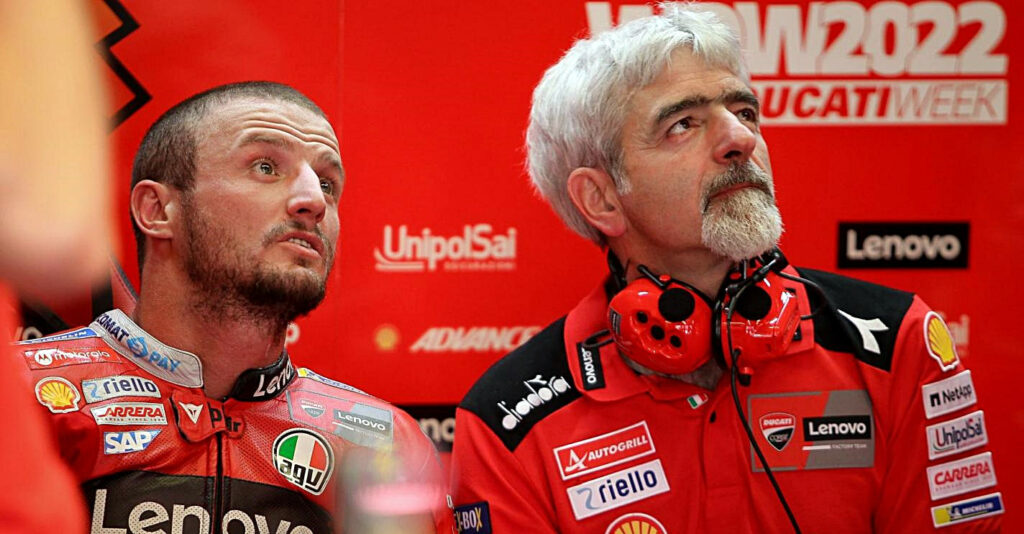 Desperate for someone to rescue them after the failed Valentino Rossi experiment, Ducati lured Dall'Igna away from Aprilia, where he had engineered a couple of Superbike World Championships with Max Biaggi. The company really was at an emotional low. They had given a nine-time World Champion the best MotoGP bike they could build, and he could barely drag it onto the podium. And things weren't going much better in World Superbike. Dominant in the production racing series for years, Ducati hadn't won a title there since 2011.
Under Dall'Igna, things got better. Fighting against the force of nature that is Marc Marquez at his finest, Ducati first started winning races, then battling for the rider championship. For three years running, Ducati finished second, and was runner-up four of the five seasons previous to 2022.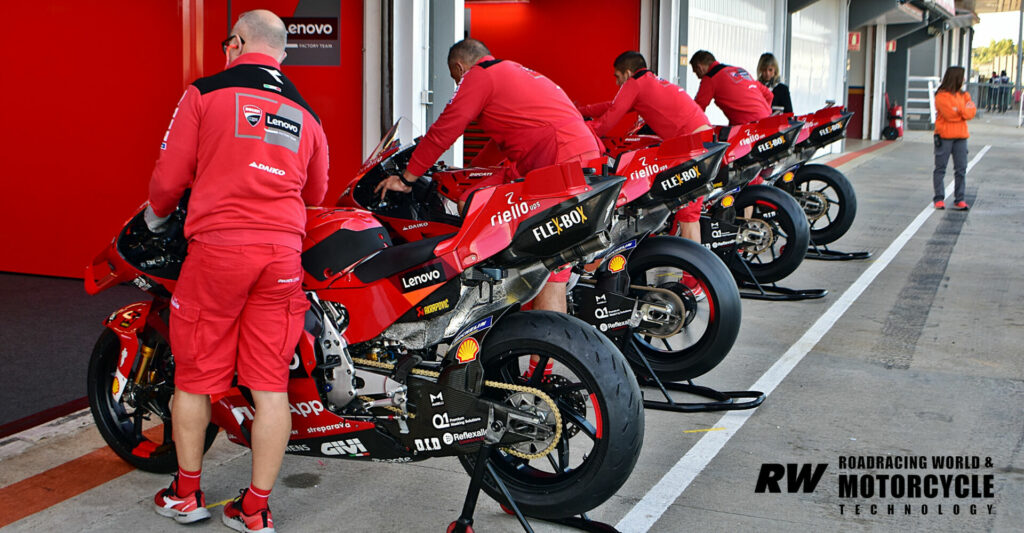 All the time, Dall'Igna was working to build a foundation for the team. Instead of crushing year-old bikes, Ducati started handing them to satellite teams. Perhaps having learned from the attempt to pin all its hopes on a superstar rider, Dall'Igna also started improving the quality of the equipment that the satellite teams had, and started to improve the rider quality of those teams.
When a downcast Johann Zarco was looking for a ride in 2020 and turned down the offer of racing on the third-string Ducati team, it was Dall'Igna who assured him he would have better equipment than that team had had in the past, and would be paid a salary. Zarco was on the podium that year and nearly won a race.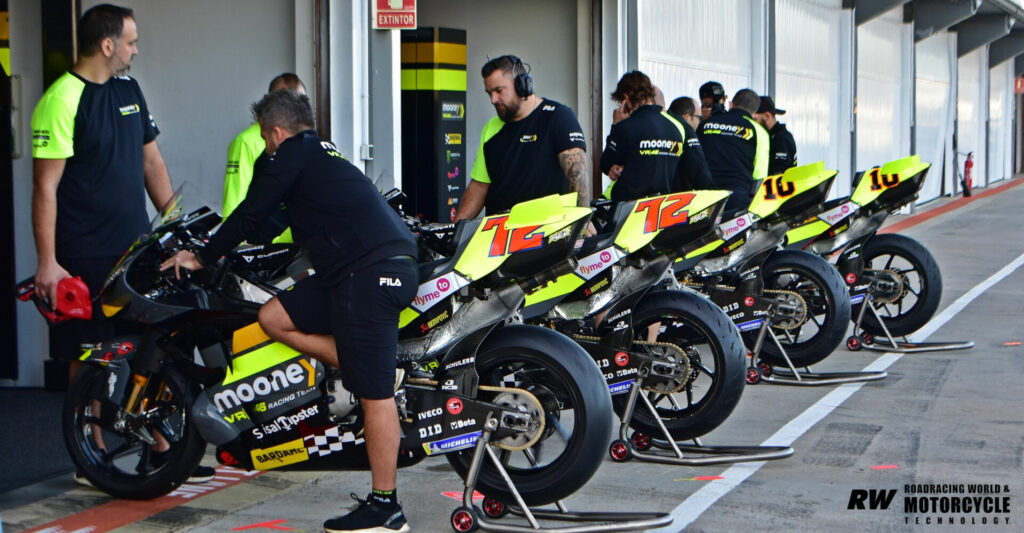 Dall'Igna correctly reasoned that the more riders and teams on Ducatis, the more data the team would have on what worked. Data was shared. New riders, like Bagnaia, got time to learn on a satellite team, without the pressure of the factory squad but with factory machinery. Ducati now has eight bikes on the grid, and Zarco is the unofficial in-race tester for new components. Do not underestimate the value of data gathered on race weekend by eight very fast riders on your constantly updated equipment.
And Dall'Igna looked at the rule book carefully to determine what it said he could do – and what it didn't say he couldn't do. The Desmosedici sprouted wings, ducts, scoops, fins. And again, make no mistake as to how important this stuff is. At Valencia, Jorge Martin was asked what had caused the recent uptick in his results. "The fairing – 100 percent," he said without hesitation.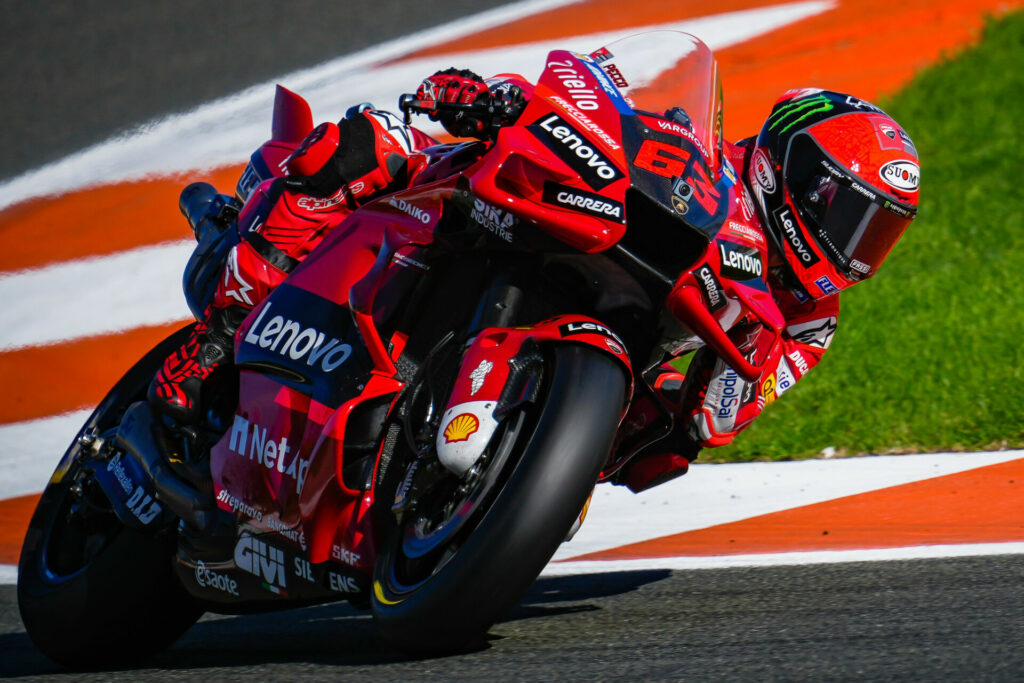 Ban on electronic "shape-shifting" devices? Gigi stroked that graying beard and thought, is there another way to do that other than electronic? Hence the complicated hydraulic systems that interlace across a modern Desmosedici.
And all that technology got passed down to all of the satellite riders, eventually, because their feedback flowing back to the factory squad helped all Ducati riders refine these complicated missiles.
The culmination of all of Dall'Igna's effort is the GP22, perhaps the most effective MotoGP machine ever. It holds lap records. It took more poles, more wins, than anyone else in 2022. All eight of its riders sat on the front row at least once when the lights went out on Sunday.
Perhaps the moment that best illustrated just how far Gigi has dragged Ducati came on Tuesday afternoon. New recruit Alex Marquez, the only rider to switch to the Bologna brand for 2023, ended the day happy, his ever-present smile not looking forced at all, as it did often while he struggled fruitlessly with the troubled Honda RC213V in 2022.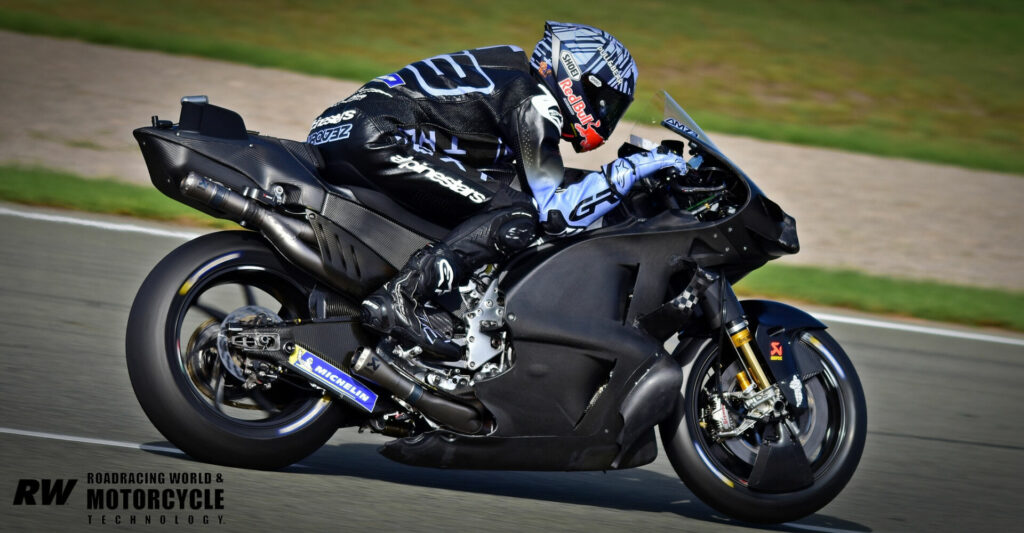 It was in sharp contrast to visage presented by his brother Marc, who flat told the media that the bike he tested wasn't good enough to win the 2023 Championship, and that of outgoing World Champion Fabio Quartararo, who looked just short of despondent about the performance of his prototype Yamaha YZR-M1.
And the coolest thing is that as soon as the post-Valencia MotoGP test was over, Dall'Igna was flying to Mandalika, where factory Ducati Superbike rider Alvaro Bautista has more than a good chance of sealing the title, giving the factory both Championships in a single season, something that has never happened.