"Maybe They Didn't Expect That They Have To Deal With Us…"
Interview: Mike Leitner, Race Manager, KTM Factory Racing
By Michael Gougis
It would be easy to dismiss KTM's breakthrough success in the 2020 MotoGP season – its first three wins, more than any manufacturer other than Yamaha – as a fluke. A chaotic schedule whipped back and forth by the COVID-19 pandemic, the absence of the dominating presence of six-time MotoGP World Champion Marc Marquez, Yamaha struggling with reliability, consistency and legality issues, Ducati struggling to come to terms with the new-spec Michelin tires – one could argue that others fell more than KTM rose.
Mike Leitner, Race Manager for the KTM Factory Racing MotoGP effort, would disagree.
At the world introduction of the 2021 KTM MotoGP teams – the Red Bull factory squad and the Tech3 KTM Factory Racing team – Leitner said he felt that the company's RC16 racebike had improved to the point where the team could fight with the best from dominant companies from Japan and Italy.
"I didn't have the feeling that they were struggling so much. We had very fast competitors," Leitner told the virtual assembly of international motorsports journalists. "I think maybe sometimes people start struggling when suddenly somebody's here who was not here before. Maybe they didn't expect that they have to deal with us for GP victories or podiums. I think this was the situation. I don't think they struggled more than before."
KTM's machines weren't just competitive in 2020. At Brno and Portimao, they were dominant. Rookie Brad Binder came through the field to take a clean win at Brno, and Miguel Oliveira took pole at Portimao before he crushed the field in the season-ending race, leading at one point by 4.5 seconds.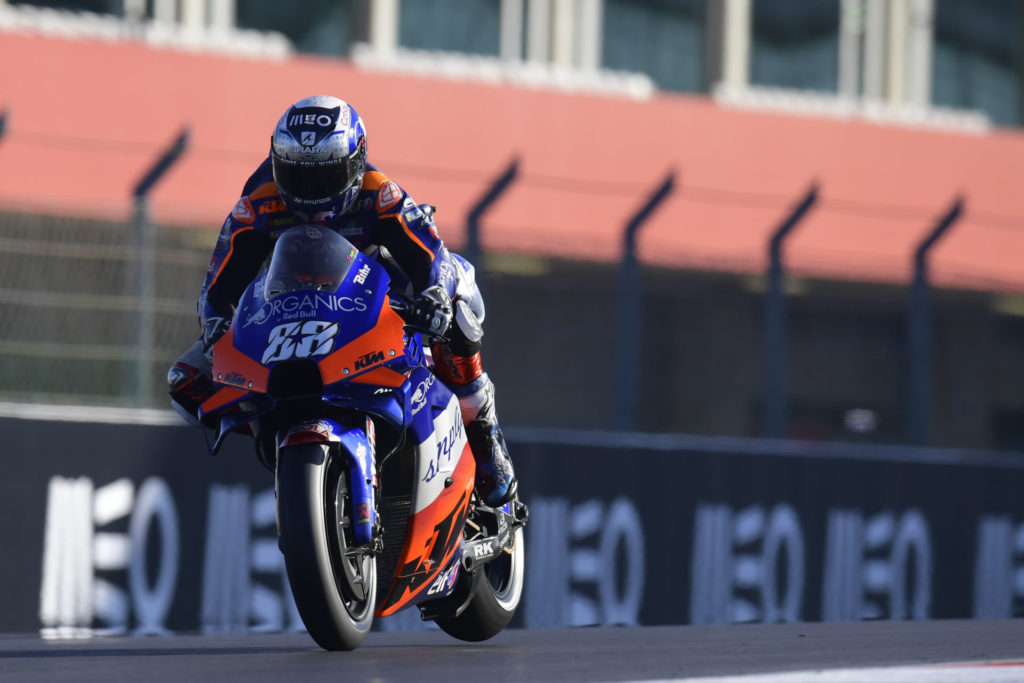 Leitner says the improvement came through adapting the machine to the needs of the riders, who then turned their newfound confidence into speed and results.
"I would say the biggest difference on this bike (the 2020 version) was that we understood better the rider's needs. And of course we made a step on the engine and the chassis. And this combination really was magic with our riders," Leitner said.
"It was at that point that the riders start to believe. Suddenly lap times are coming. You go straight to QP2. It's a combination that starts a reaction. The rider, in their mind, instead of the fourth line on the grid, they are on the second line, you have a better start, you fight with other people, and suddenly things which before you think it's not possible – suddenly possible."
2020 saw KTM radically change their frame design – although it is still steel and orange, it now much more closely resembles the class-convention twin-spar configuration. And, to put it simply, the frame worked. For 2021, Leitner said KTM wasn't focusing on improving any one area of the machine as it had for 2020.
"We are in a lucky situation that we have a quite balanced (racebike). The performance – four riders were able to use this bike (well), even if the riding style of them was completely different," Leitner said. "We really don't focus now on one specific part which we try to make better. Of course we try to make a stronger engine, we try to make a better chassis, we try to make a better aerodynamic package, we try just to make another step on the complete package of the bike."
Before the 2020 season started, KTM moved to bring experience into a rider lineup defined by its youth. Two of the four seats were taken by MotoGP rookies, one rider (Oliveira) was going into his second year, and the team's most veteran rider, Pol Espargaro, was heading for the Repsol Honda team. Factory Ducati rider Danilo Petrucci had already been told that his services would not be required for 2021, and when he signed for the Tech3 KTM Factory Racing team, he became the only racer under KTM contract who actually had won a MotoGP race.
Then 2020 happened. Binder won, Oliveira won twice. And both have spent years with KTM, the RC16 the only MotoGP machine they have raced. With KTM carving its own technical path, the only manufacturer competing with a steel frame and WP suspension ("We are on this island alone," Leitner said), how important is it to have a rider from the outside on the team at all?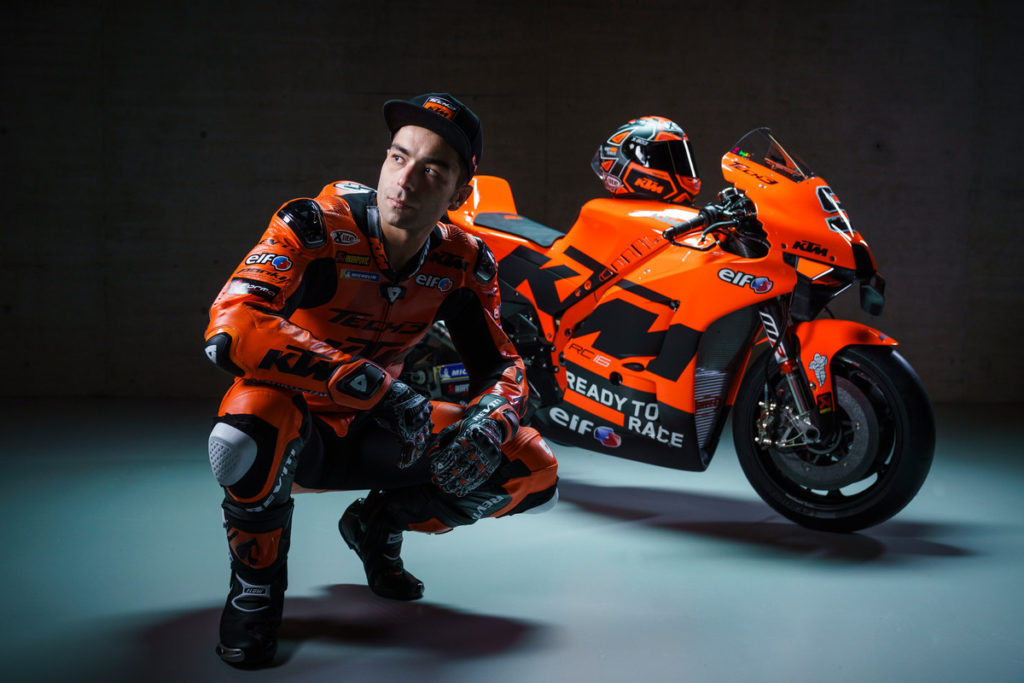 Very, Leitner says. It's not just experience in riding and racing that Petrucci brings to the team. It's his years of experience in everything else that happens on race weekend, a way of working that increases the chances of success, that turns around a weekend when the team is going the wrong way, that Petrucci brings with him.
"The young kids, they are very enthusiastic, and of course they are pushing and risking and everything," Leitner said. "But after two, three years you – for example, Miguel (Oliveira) you can feel it already quite a lot – is that he has a different way to approach things. So the guy who is stable in this group like Danilo is for the young kids, the young riders, a good guy to watch, how he's doing things. And of course he will try to beat them! It will be a very interesting competition."