Rodio Racing & Robem Engineering Join Forces for the MotoAmerica Rev'it Twins Cup Championship in 2023.
February 28, 2023 – The successful merger of Rodio Racing and Robem Engineering yielded a virtual tie for the Junior Cup Championship and another tie for 2nd place in the Rev'It Twins Cup Championship in 2022.  Following those results the two teams simply had to explore a partnership for the 2023 season.
The new coalition is dubbed "Rodio Racing – Powered by Robem Engineering" and their racers Gus Rodio and Ben Gloddy are in the hunt for the 2023 Rev'It Twins Cup Championship.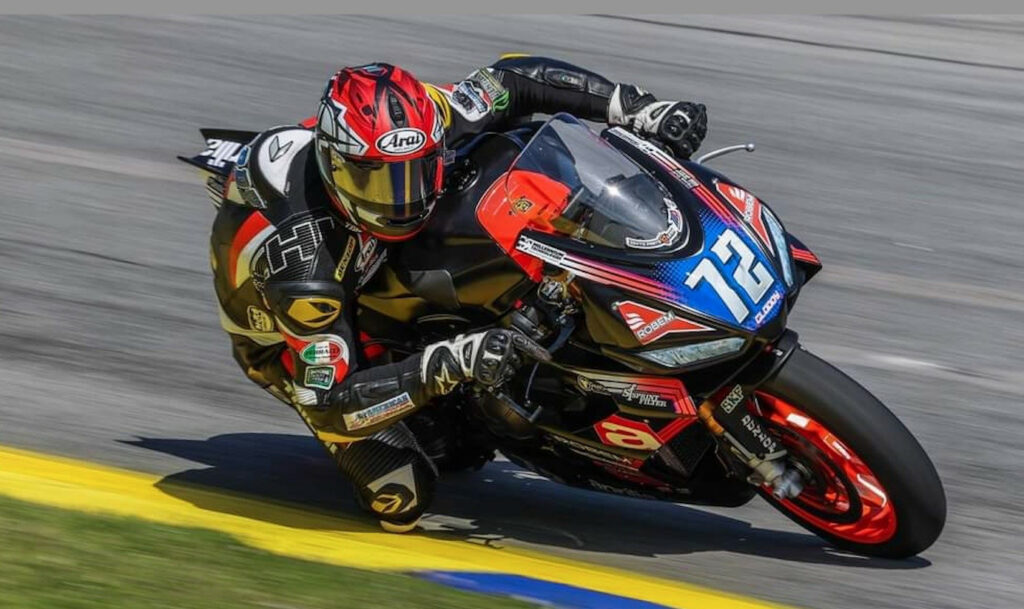 Ben Gloddy: "I am very excited to be racing for Robem Engineering again this year in the Rev'it Twins Cup and super excited that Robem and Rodio Racing have joined forces. Gus and I have been racing together since our NJMiniGP days and I am close with the Rodio Family. Gus and I have always been very competitive with each other and are always pushing each other to go faster and be better from MiniGP to Junior Cup and now Twins. It's going to be an exciting season!"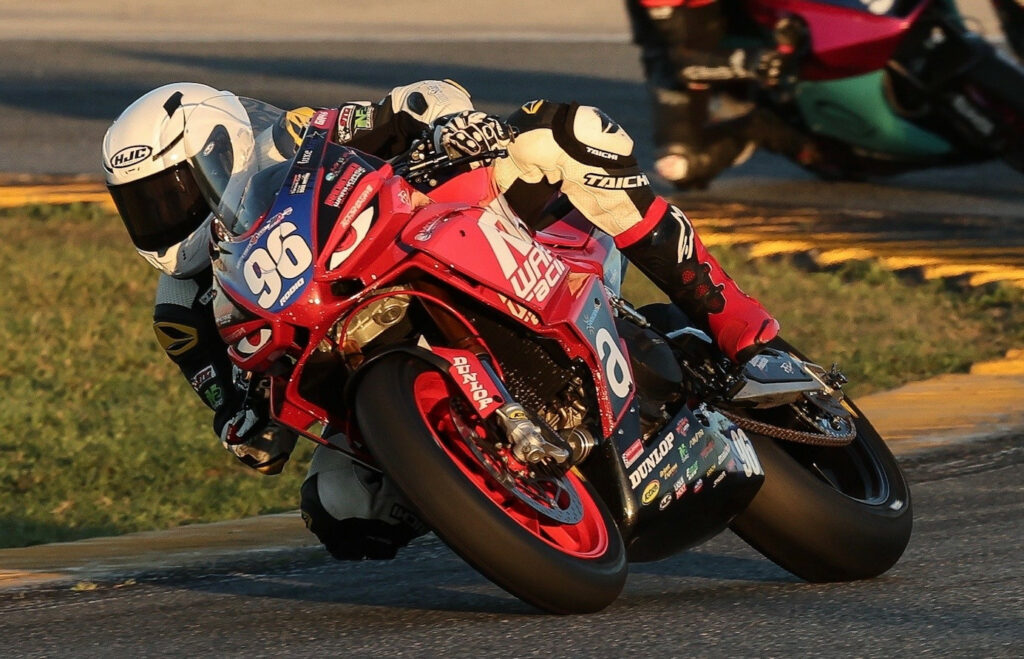 Gus Rodio: "I'm stoked to be a part of the team and excited to keep working towards our goals. I appreciate Rodio Racing and Robem Engineering for the opportunity to show what we have. Having Ben as a teammate is awesome. I've been riding with him forever and I think we work really well together."
Matthew Spicer, Principal, Robem Engineering: "We were able to build a relationship with Rodio Racing during the 2022 season and excited to continue support in 2023 and showcase the potential of the Aprilia RS 660 in MotoAmerica with Ben and Gus. Working with Rodio Racing will allow us to focus on continuing development at a faster pace for the Aprilia platform for us and other Aprilias in the paddock."
Kevin Rodio, Owner, Rodio Racing: "Everyone knows that Robem Engineering builds some of the most advanced Aprilia's on the grid and we're fortunate to forge this relationship with them. They really came through for us last season and have already gone above and beyond with their innovations for the upcoming season. I'm also excited to see Ben and Gus team up as well. They're two really talented racers who have put in the work and it shows."
Rodio and Gloddy just wrapped up a testing weekend at Jennings GP, in Florida after turning some of the fastest laps ever on their Robem built Aprilia RS660s. The team now enters its final stages in preparation for the Motoamerica Rev'it Twins Cup Season Opener at Daytona International Speedway, March 9-11, 2023. You can also find the team competing in most rounds of the WERA/N2 National endurance series as well.