A rare medical condition brought a sad and sudden halt to the promising racing career of 22-year-old Kevin Olmedo, but the popular El Salvadorian rider is working hard to resume a normal life and hopes to one day return to racing motorcycles.
Olmedo got off to a good start in 2022. He was fourth in the MotoAmerica Supersport Championship standings with one podium finish, and he and BobbleHeadMoto/N2 Racing Yamaha teammates Josh Hayes and Emerson Amaya had just won the July N2/WERA National Endurance four-hour race at Roebling Road Raceway and taken the Championship points lead.
Then disaster struck.
"The next day I returned to El Salvador," said Olmedo. "That day when I got to the airplane, I started feeling something on my right leg like a cramp or numb. The next day I started feeling weak and lost my strength in my arms. I tried to brush my teeth, but I didn't have enough strength to open the toothpaste. So, I went to the hospital."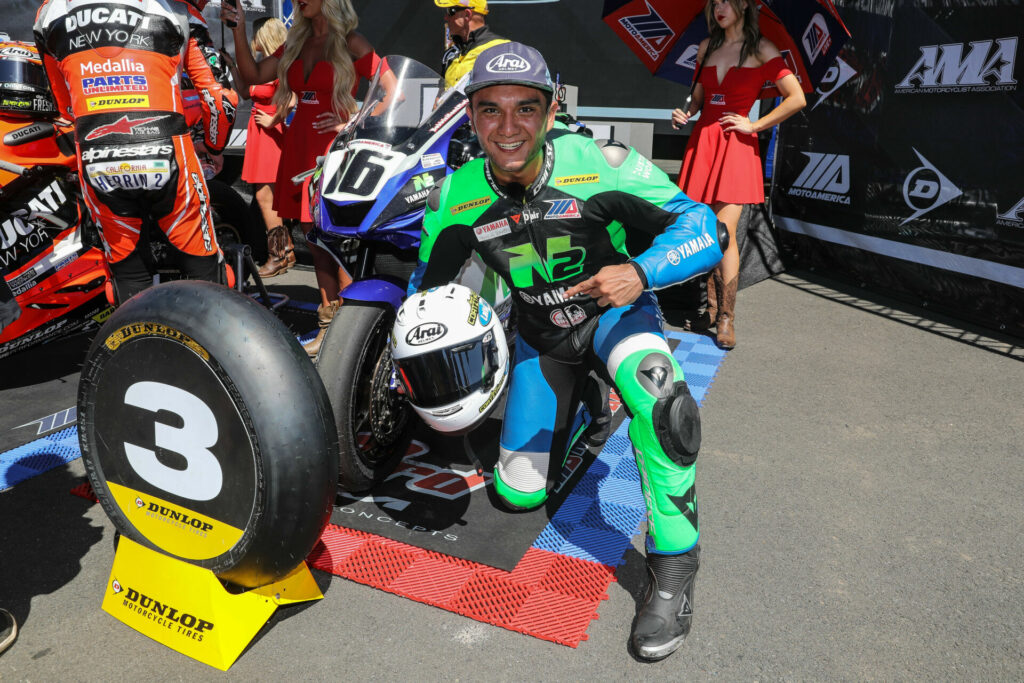 Doctors in San Salvador were able to quickly determine that Olmedo was suffering from Guillain-Barre Syndrome.
According to the Mayo Clinic, Guillain-Barre Syndrome is a rare disorder in which the patient's immune system attacks the body's nerves. Weakness and tingling in the hands and feet are usually the first symptoms, and these can quickly spread until the entire body is paralyzed. In extreme cases, organs can stop functioning and it can be fatal.
Luckily for Olmedo, he sought and found quality care quickly.
"I stayed in the hospital," said Olmedo, "and the next day I lost all mobility of my body and face. It was really bad.
"It was really tough because one day I was traveling home after winning a race and then I was paralyzed. I could not move any part of my body, but I was conscious. I could see and hear everything."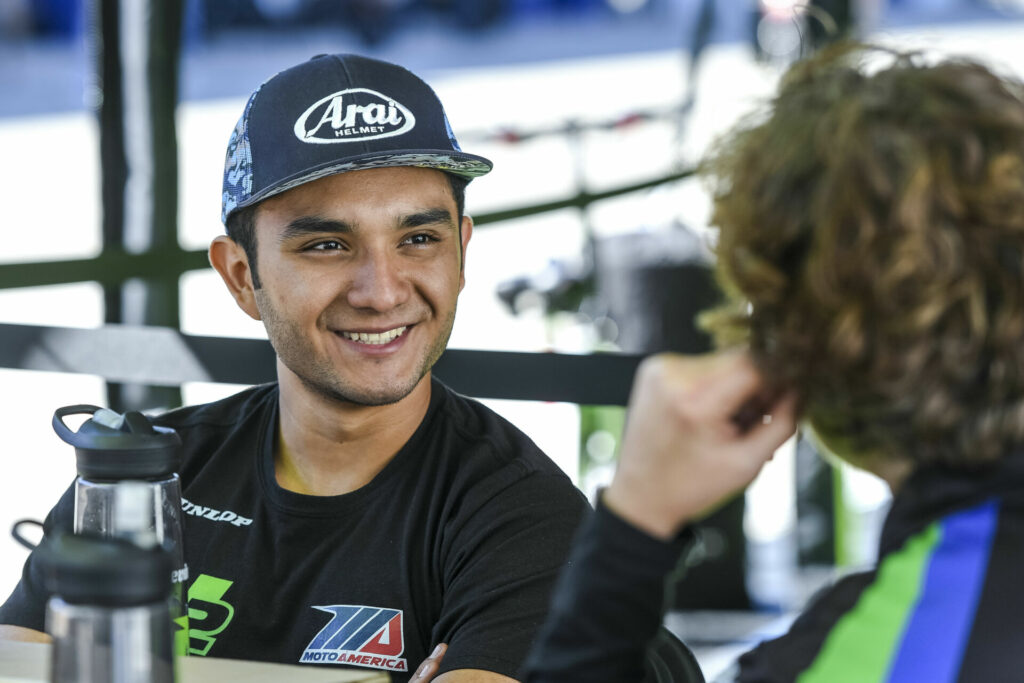 The day after being hospitalized Olmedo lost all control over his body's movements. He couldn't speak, he couldn't eat, he couldn't even blink or close his eyelids. His eyelids had to be taped closed so he could sleep, a practice that continued for the next three months!
"I lost a lot of weight, maybe 30 or 40 pounds," said Olmedo, who survived on a liquid diet.
After 12 days in the hospital, Olmedo was released to recover at home, but he was still essentially a quadriplegic with minimal control over his arms and legs.
Now, six months later, Olmedo says he has had some recovery. He can drive a car and walk on his own, but he still has a long way to go.
"At the moment, the doctors say the only medicine that they have is just to restart your body, your nervous system," said Olmedo. "The principal way to recover is physical therapy and exercise. You need to workout a lot, but it's hard because you are paralyzed. It's like I'm a baby again but with more weight.
"At the moment, I have problems with my face and I cannot smile like before. I have problems with my eyes a little. In my left leg, I have a pain and it's numb, so I don't have all the strength. And I don't have strength in my arms and my hands. I cannot pick up anything heavy because my fingers are like a baby's. It's hard."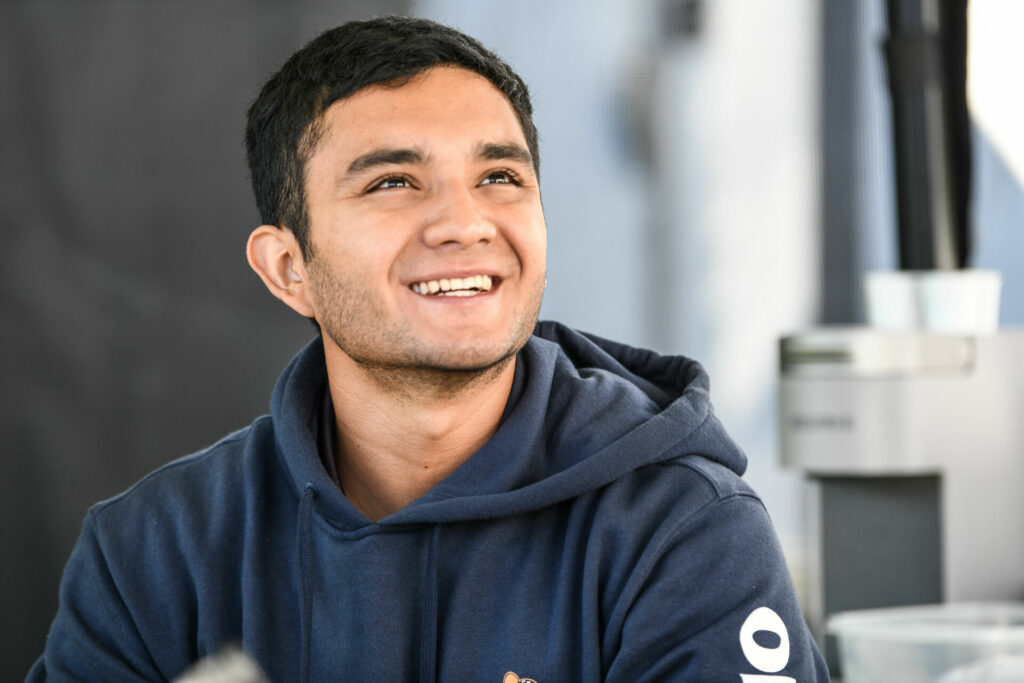 Known as one of the happiest and most upbeat people in the MotoAmerica paddock, Olmedo is now faced with a long, hard road just to get back to a normal life, let alone a return to racing. And although the energy in Olmedo's voice was lower than in the past, his spirit sounded strong.
"There are some moments when I feel really bad because it's a really slow recovery. Now, it's six months and still maybe in one year I can start a more regular life," said Olmedo. "But to race again, I'm not sure when it will be possible. I just try to stay positive and keep working out every day."
Olmedo said his short-term goal is to get strong enough to travel to attend a MotoAmerica event in 2023 so he can see his team and friends again.