MP13 Racing Back In Action For 2022
MP13 Racing and team principal Melissa Paris are pleased to announce the team's return to the MotoAmerica Series for 2022.
The Class: Twins Cup
The Equipment: 2022 Yamaha YZF-R7
The Rider: Cory Ventura
Oceanside, California (November 30, 2021) – It has been since the 2019 season that the MP13 Racing team has fielded a motorcycle on the grid for a MotoAmerica race. In that time, team principal Melissa Paris won a National Championship as a mechanic with Altus Motorsports and rider Cameron Petersen, and she also worked alongside the Westby Racing and HDR teams with rider Hunter Dunham. But, in the past two seasons, a re-launching of MP13 Racing has been in the back of Melissa's mind, "It's always been in my heart to run my own team…but, for the last two years, it has made sense to try to add to my skill set. Having the chance to work with both Cameron Petersen and Hunter Dunham over the past two seasons has been invaluable. I owe a debt of gratitude to both of them for the trust they placed in me. I'm also forever grateful to the Westby Racing team who, in the past season, supported my growth as a crew chief. With the new R7 coming out, it feels like the timing is right. and I'm so excited for next season."
In 2021, the Twins Cup Championship had a total of 14 races with 7 different winners. It is easily one of the most competitive classes in MotoAmerica. A staple of Twins Cup has been the Yamaha MT-07 Hyper Naked Motorcycle converted into race trim. But, with the May 2021 announcement of the YZF-R7, things have gotten more interesting. The YZF-R7 has the same foundation as the MT-07 including frame and engine, but updated parts, frame bracing, and more aggressive looks make it more of a "sportbike" lending itself to be the perfect weapon for Twins Cup competition.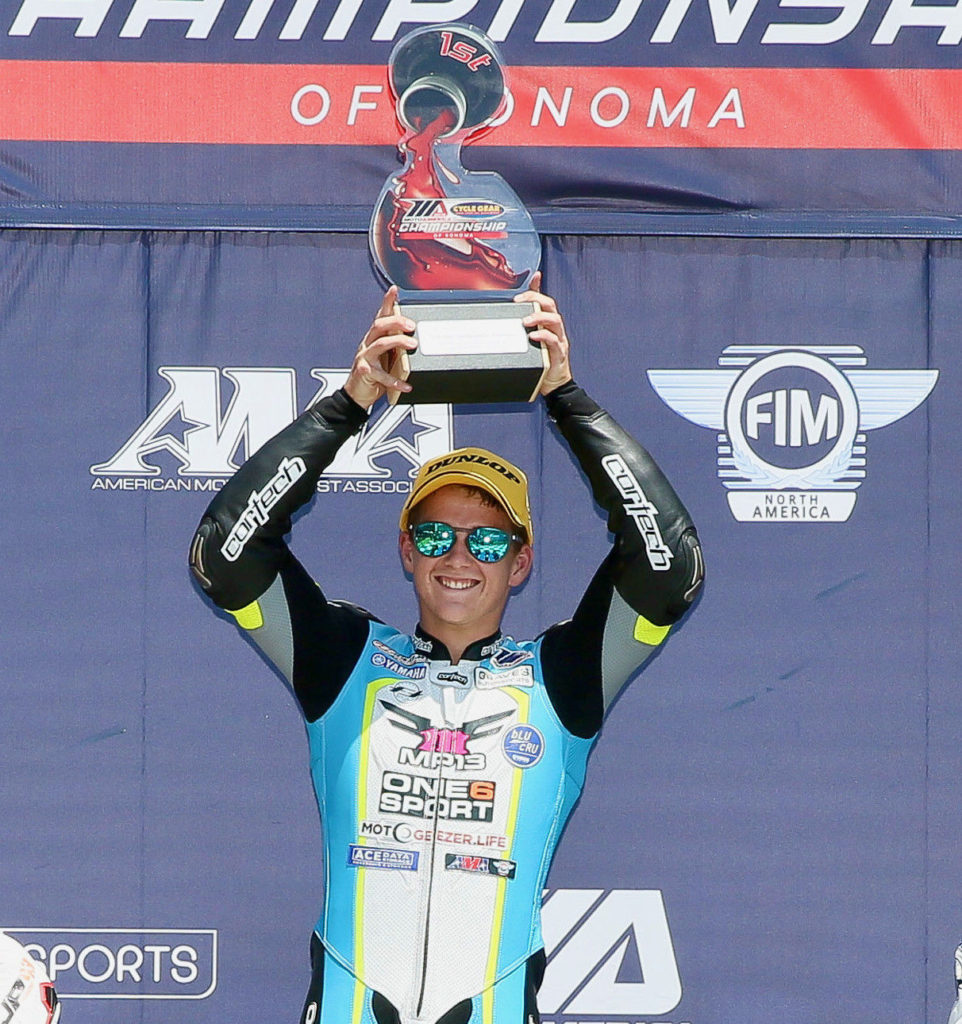 Further adding to the excitement of MP13 Racing's plans is the signing of multi-time MotoAmerica podium finisher and current AFM #1 plate holder Cory Ventura. Cory rode for MP13 Racing in 2018, securing the first MotoAmerica win for the Yamaha YZF-R3 in Junior Cup. "I am extremely excited to be racing with MP13 Racing in 2022 on the Yamaha YZF-R7 in Twins Cup. Melissa and I have stayed pretty close since 2018 when we raced the R3 in Junior Cup, which was the most fun year for me on and off the race track. Since then, I have developed more as a racer especially after my last two years racing on the West Coast with AFM, as well as a couple of MotoAmerica wildcards. Melissa is putting a lot of time and effort into this, and it gives me a lot of confidence and motivation to race for her. I am so excited and more hungry than ever to come back into a full MotoAmerica season with MP13 Racing."
MP13 Racing is also excited to announce that there will be exclusive content and lots of ways for fans to engage with team members via their participation on the Patreon platform (https://www.patreon.com/mp13racing).
Also, stay tuned for an announcement about the launch of the new MP13 Racing Fan Club.
Although it's still early in the process of securing support for 2022, MP13 Racing would like to thank and acknowledge those partners already on board for the excitement ahead, including Yamaha Motor Corporation U.S.A., Maxima, J4orce Training, O2 Creations, GHD Designs, One Cure, and All Kids Bike.
For more information: [email protected]