Mission Mini Cup By Motul Series Gets Started With Dominating Performances
Peterman, Bettencourt, Gouker, Davis And Raymond Come Up Big In Championship Opener At Carolina Motorsports Park
IRVINE, CA (May 8, 2023) – Three new classes were introduced in the opening round of the 2023 Mission Mini Cup By Motul at Carolina Motorsports Park and all three featured dominating performances as Cole Peterman (Stock 50 and Stock 110) and Nathan Bettencourt (Stock 125) went undefeated to join Ohvale 160 and 190 winners Nathan Gouker, Ryder Davis and Joshua Raymond in claiming the lion's share of trophies in Kershaw, South Carolina, May 5-6.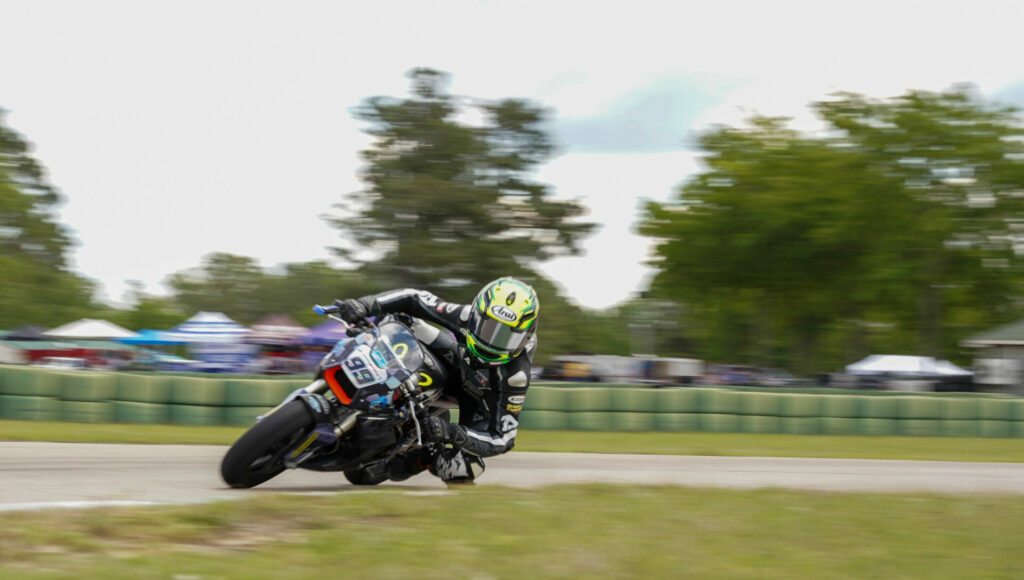 This year's Ohvale portion of the Mission Mini Cup By Motul series has been split into two parts – the FIM Mini Cup Ohvale 160 and 190 and the Mission Mini Cup By Motul 160 and 190 classes – with the Carolina Motorsports Park round the first of five qualifiers for the 2023 FIM MiniGP World Series. The FIM Mini Cup classes raced on Friday with the Mission Mini Cup By Motul races taking place on Saturdays.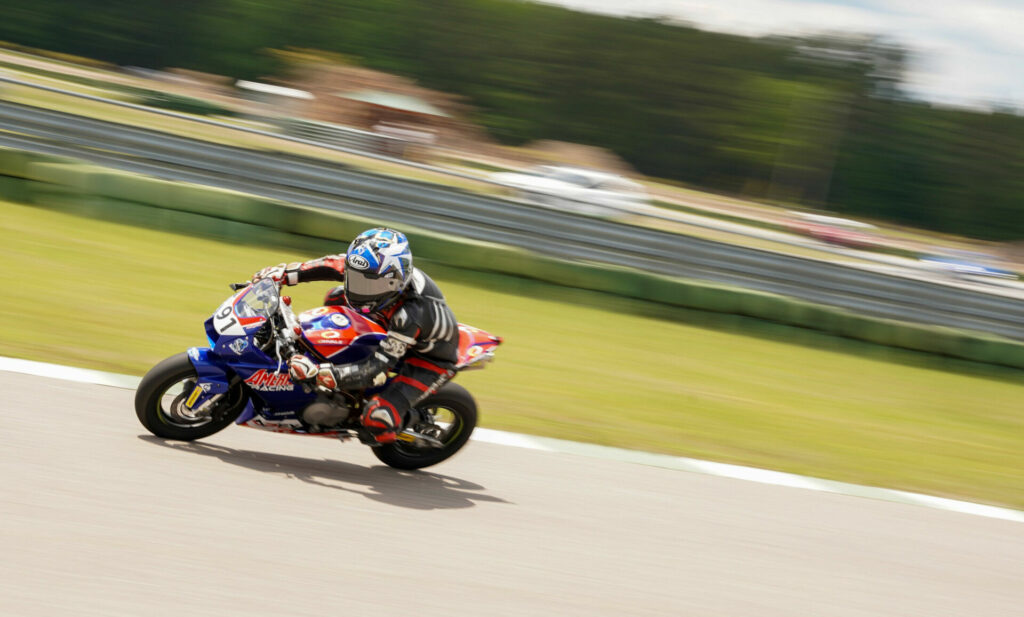 Nathan Gouker Racing's Nathan Gouker was perfect in the two FIM Ohvale races on Friday, beating Historic GP's Mahdi Salem in both 10-lappers. On Saturday, he made it a three-for-four weekend, missing out on a sweep with his non-finish in Saturday's second MotoAmerica race. Gouker left South Carolina with a 10-point lead over Salem in the FIM championship, but with a 20-point deficit to make up in the Mission Mini Cup By Motul series. Gouker will get his shot at redemption in just a few short weeks with the second round of the series set for Barber Motorsports Park in Birmingham, Alabama, May 19-20.
The only race that Gouker didn't win was the first of the two Mission Mini Cup By Motul races on Saturday with that one going to Kruz Maddison, the son of Australian freestyle motocross legend Robbie Maddison. Maddison's Mission Mini Cup By Motul debut was a solid one as he came out of it with a win and a second-place finish. Those two results put the American Racing-backed racer atop the point standings in the Mission Mini Cup By Motul class by nine points over Reese Frankenfield. Maddison, meanwhile, holds down fifth in the FIM portion of the championship after a pair of fifth-place finishes on Friday.
The FIM Mini Cup Ohvale 190 class wins were split between Alpha Omega's Ryder Davis and American Racing's Joshua Raymond with the pair tied at the top of the point standings with 45 points apiece. Davis, however, dominated the Mission Mini Cup By Motul Ohvale 190 classes with a sweep of both races. He leads the MotoAmerica championship by 14 points over Salem, who carded two podium finishes.
Peterman Racing's Cole Peterman had a perfect two days of racing in South Carolina as he was an unbeaten eight-for-eight in Stock class action as he won all four Stock 50 races and the quartet of Stock 110 races.
Peterman will take a 28-point lead over Cory Texter Racing/Roof Systems' Cruise Texter (two thirds and two seconds) to Barber Motorsports Park in the Stock 50 class and a 20-point lead over Gallos Locos Racing's Gabriel Davis (four runner-up finishes) in the Stock 110 class.
Jacobsen Motorcycle Training/Bettencourt Racing's Nathan Bettencourt also had a perfect weekend, going four-for-four in Stock 125. He heads to round two in Alabama with a 24-point lead over Stump Racing Kids-backed Dylan Cunningham (a third and three seconds) with Dylan's brother, Tyler (a second and three thirds), a further eight points behind.
"Obviously, this season is a bit different for us with rule changes and added classes," said MotoAmerica Mission Mini Cup By Motul Series Manager Cory Texter. "With that being said, we had a really solid opening round with exciting racing and a good mix of new winners. I think everyone had a good weekend and we're looking forward to the Barber Motorsports Park event and round two."
Friday Results
Saturday Results
About MotoAmerica
MotoAmerica is North America's premier motorcycle road racing series. Established in 2014, MotoAmerica is home to the AMA Superbike Championship as well as additional classes including Supersport, Stock 1000, Twins Cup, Junior Cup, and King Of The Baggers. MotoAmerica is an affiliate of KRAVE Group LLC, a partnership including three-time 500cc World Champion, two-time AMA Superbike Champion, and AMA Hall of Famer Wayne Rainey; ex-racer and former manager of Team Roberts Chuck Aksland; motorsports marketing executive Terry Karges; and businessman Richard Varner. For more information, please visit www.MotoAmerica.com and follow MotoAmerica on Facebook, Instagram, TikTok, Twitter, and YouTube.