When the 2020 MotoAmerica Superbike Championship begins there will be some familiar faces on the grid, but there will also be a whole lot of newness: New bikes, new teams, new crew chiefs, and new classes.
To help preview the season, we've enlisted the help of Josh Hayes.
Not only has Hayes won four AMA Pro Superbike Championships, he's won a total of 83 AMA Pro/MotoAmerica races and three support class titles; raced in the Endurance World Championship; run at the front in Supersport World Championship races; and finished seventh while competing in his first MotoGP race as a substitute rider at Valencia in 2011.
More recently, Hayes won two races at the International Island Classic vintage event in January of this year at Phillip Island; raced at the front throughout the 2019 Daytona 200 and was on provisional pole position for the 2020 Daytona 200; and finished on the podium in the MotoAmerica Supersport class in 2019.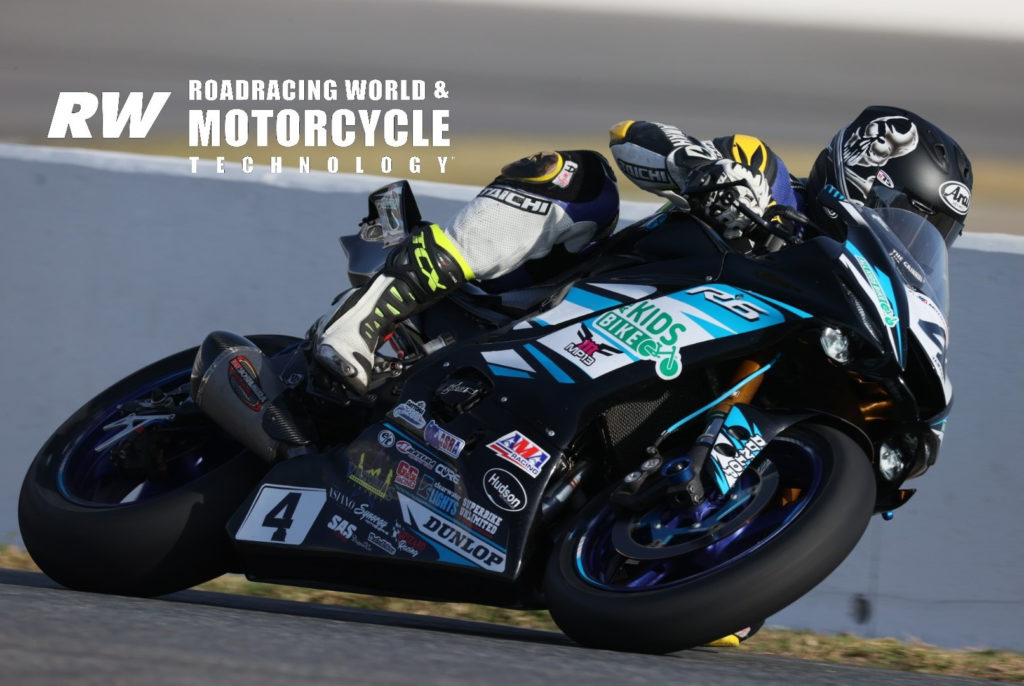 When he's not racing, Hayes is a rider coach for top competitors, including Bobby Fong and Jake Gagne, as well as working with Garrett Gerloff.
And if these weren't enough qualifications to preview the upcoming season, Hayes rode in place of injured Mathew Scholtz on Westby Racing's 2020-model Yamaha YZF-R1 Superbike during the official MotoAmerica pre-season test at Barber Motorsports Park in March. So, he's had a close look at most of the field.
This preview series is highlighting one Superbike or Superbike Cup/Stock 1000 rider each day, but it will not feature every rider entered in the two classes. Riders will be listed in the order they finished the 2019 Superbike Championship with riders who were not in the 2019 Superbike Championship listed in alphabetical order.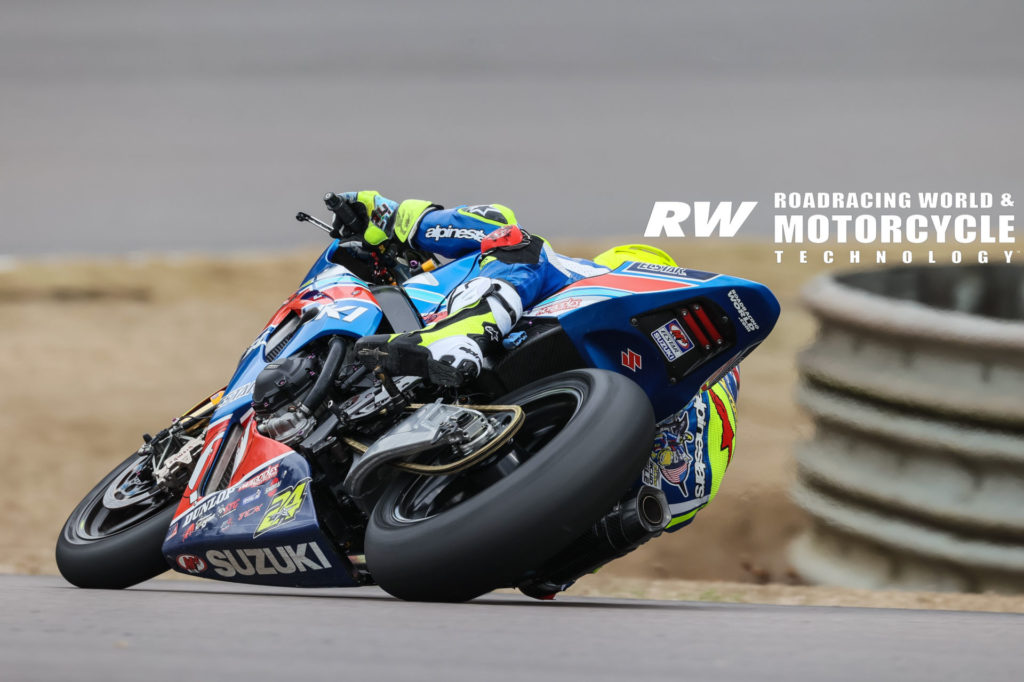 Toni Elias
Toni Elias, a 37-year-old Spaniard, won races in the 125cc, 250cc, Moto2, and MotoGP World Championships and the 2010 Moto2 World Championship crown before coming to MotoAmerica in 2016 as a temporary fill-in rider for Yoshimura Suzuki's injured Jake Lewis.
Elias shocked the MotoAmerica paddock by winning three of the first four races in 2016, leading to Yoshimura Suzuki keeping Elias for the remainder of the season, in which he finished third in the point standings with a total of six race victories.
The following season, Elias won 10 of 20 races and claimed the 2017 MotoAmerica Superbike Championship. Elias kept winning races in 2018 and 2019, but he came up short of the ultimate prize, finishing behind Cameron Beaubier each season in the point standings.
For 2020, Suzuki Motor of America, Inc. (SMAI) made a major change, switching from Yoshimura Suzuki to Team Hammer as its official MotoAmerica Superbike team. SMAI then assigned Elias and his factory GSX-R1000 Superbikes to Team Hammer, which races as M4 ECSTAR Suzuki.
So, while Elias will be riding what is essentially the same motorcycle in 2020, he will be doing it with new parts, on a new team, and with a new crew chief, Dave Weaver.
All these new things, however, didn't seem to phase Elias much during the official MotoAmerica pre-season test at Barber Motorsports Park. In spite of it being only his second time on his bike since the end of the 2019 season, Elias was second-quickest overall at the test and said he was happy with how everything was going so far.
"From my personal perspective, change is always difficult," said Hayes, "but that being said, Toni stepped into this series with such a huge splash, winning three of the first four races he entered. So, if Toni just has the right couple of pieces in place that give him confidence, whatever those things are, there's no question what the guy is capable of doing.
"Are all those pieces in place? I don't know. That's the question that has to be answered when we show up at the races.
"I'm a little more in tune with what's happening with Cameron. With Toni, I know that side of the paddock just from having competed against them for a long time. But he seemed relatively happy at the Barber test with how things are going.
"So, if he comes out with that strong spark early in the season like he usually does and finds something in the new team that gives him the confidence to stay more steady through the second half of the season, there's no question what the guy is capable of doing. We'll just have to wait and see who shows up when we finally get back to racing."
Tomorrow, Hayes covers Josh Herrin.