MotoAmerica Supersport Champion Richie Escalante will defend his title on a Kawasaki ZX-6R in 2021.
According to a press release, Escalante and his HONOS Racing team are joining forces with Hudson Valley Motorcycles' (HVMC) Corey Alexander, who is returning to the MotoAmerica Stock 1000 and Superbike Cup classes on a new, 2021-model Kawasaki ZX-10RR.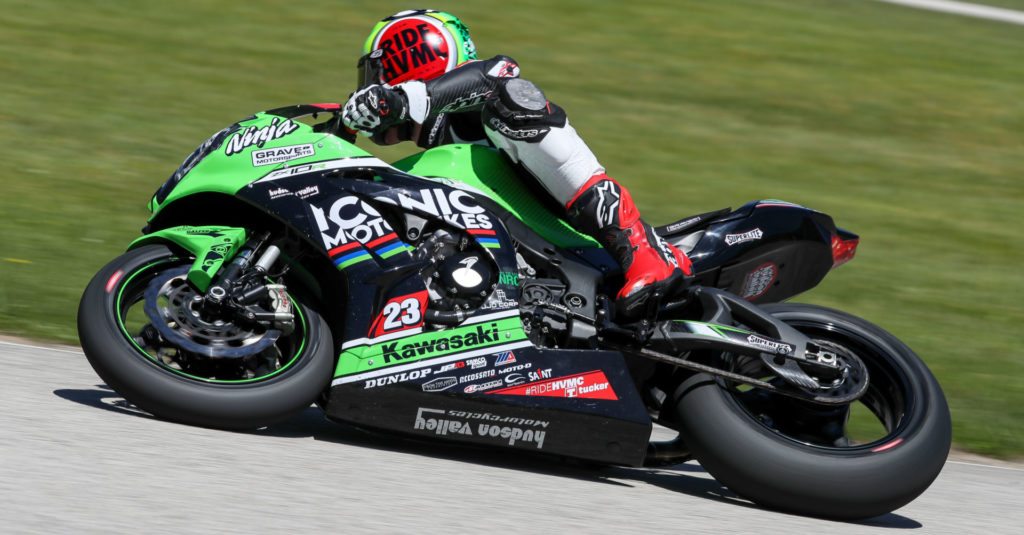 In addition, Escalante's 2020 teammate Jorge Ehrenstein will compete in selected MotoAmerica Supersport rounds.
The team will be known as HONOS HVMC Racing.
"This new partnership allows for better utilization of technical and logistical resources whilst offering a more substantial presence in the series both on & off the racetrack," read a press release issued by the new HONOS HVMC Racing team. "Similarly to the 2020 season the team will continue to utilize Graves Motorsports technical staff, resources, and expertise to harness the strongest performing Kawasaki machinery in the MotoAmerica paddock."
Escalante is sponsored by HJC Helmets, Vircos Leathers, Alpinestars, Fresh N Lean, Electrolit, Royal Assets, 5ta Raiz, and Strats & Legal.
Alexander is sponsored by Tucker, Optimum Support Group, Prestige Services Group, FA Madden Painting LLC, Freeman Racing, Four3 Performance Lab, FTA Embroidery, Ikoniqa, and Gemini Racing.