Warhorse HSBK Racing Ducati New York To Field Gouker, Bettencourt, And Meng In 2021 MotoAmerica Mini Cup
Three up and coming stars of the future will fly the HSBK Ducati banner in the Mini Cup series in 2021
Dunmore, PA – Warhorse HSBK Racing is proud to announce that it will help foster the future of American road racing by fielding a three-rider team in the 2021 MotoAmerica Mini Cup series: Nathon Gouker, Nathon Bettencourt, and Haydn Meng. These three talented youngsters have bright futures ahead of them.
The Mini Cup by Motul championship is based on the Ohvale GP-0 mini road racer, which arrives in either 110cc, 160cc, or 190cc displacements.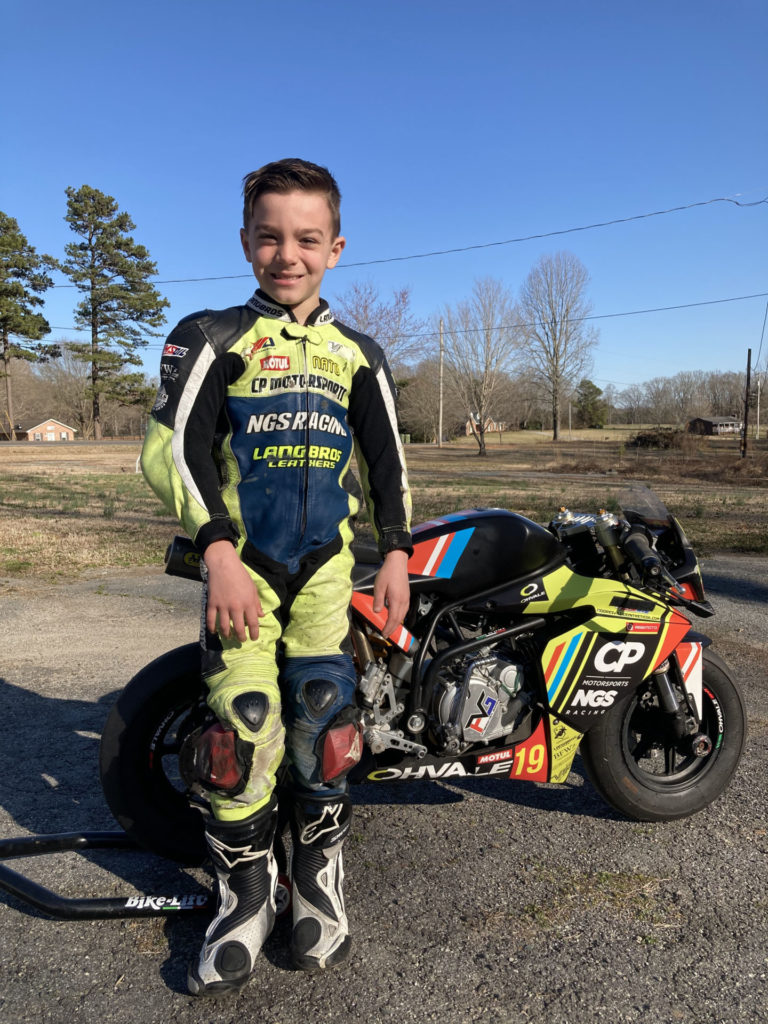 At just 9 years old, Nathon Gouker, of Lexington, N.C., has already racked up quite a resume. Finishing second in the 110cc class of the 2020 Mini Cup, he will return to fight for that same championship in 2021. He will also step up to the 160cc class in select rounds. Gouker has vital experience racing in Europe, also, as he seized an opportunity to race in Italy last year in the European Ohvale cup series in a one-off ride.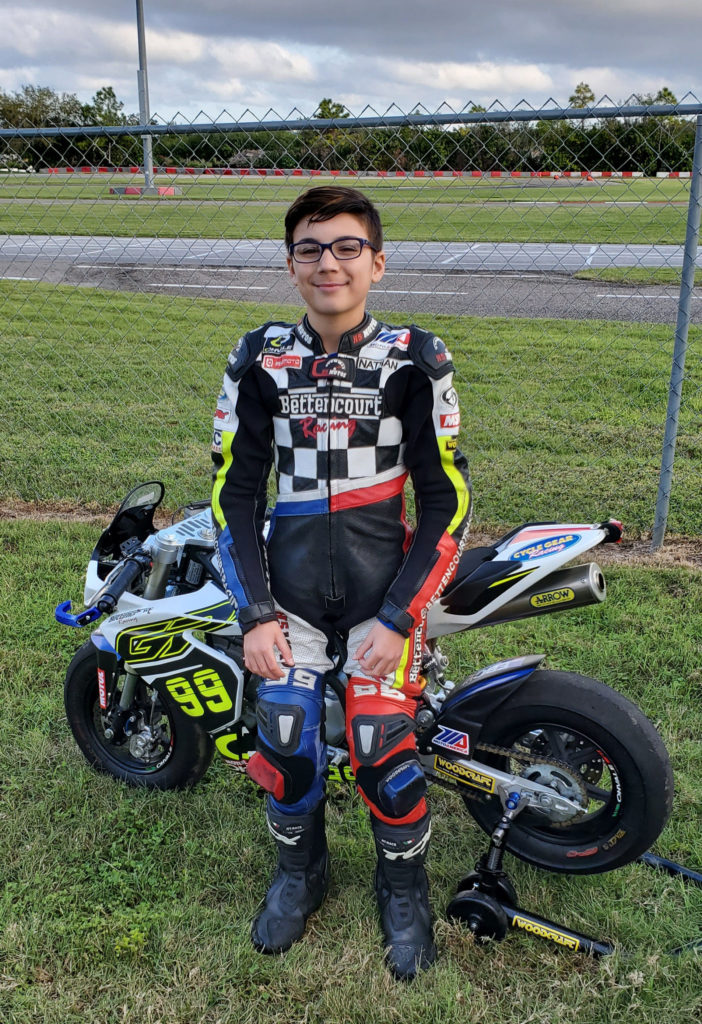 Nathon Bettencourt, 10, wrapped up his 2020 season with 12 – yes, 12 – championships and also competed in select rounds of the 2020 Mini Cup championship on the 110cc Ohvale. It's this pedigree that earned him his spot under the HSBK umbrella for 2021, and we are excited to see Bettencourt campaign his first full season on the Ohvale in the 110cc class.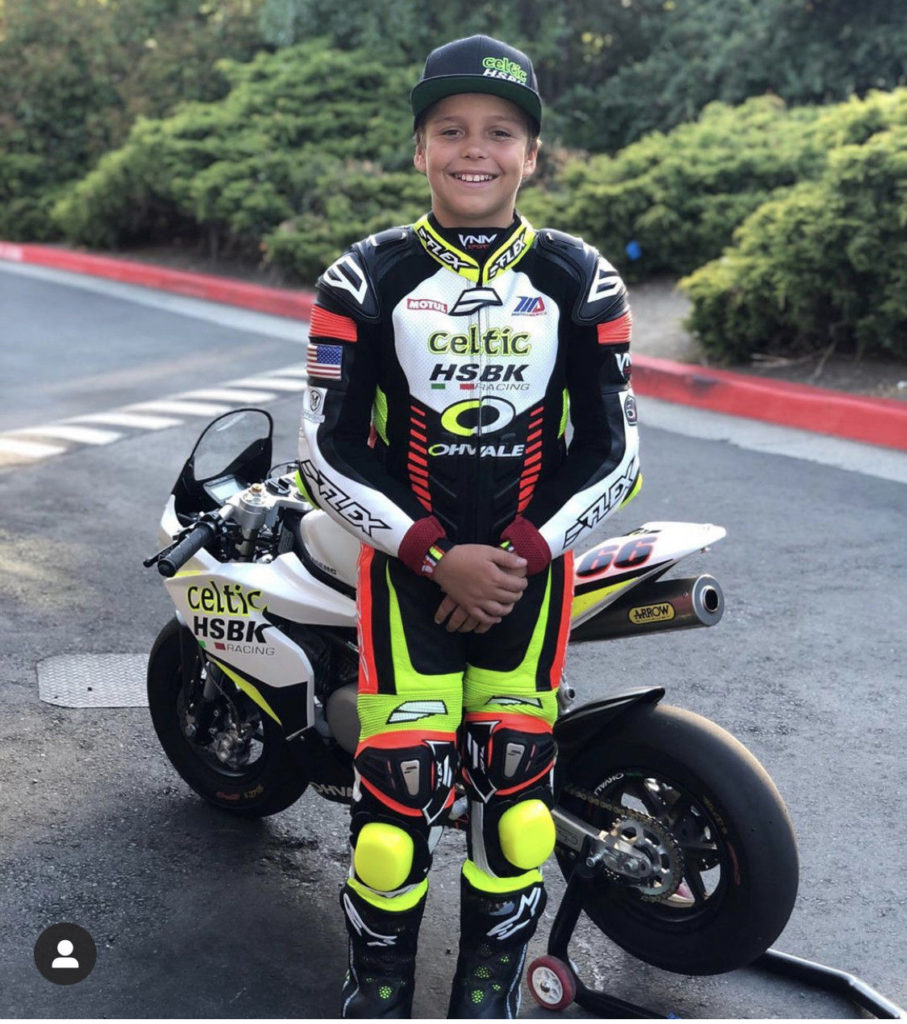 The "veteran" of the HSBK team, Haydn Meng, 11, will be returning to the Warhorse HSBK Racing team for the 2021 season – his third in the Ohvale cup. While he's been a champion in other series and other classes, the elusive Mini Cup title still eludes him. Meng will compete in the 160cc class of the Mini Cup with one goal in mind: the championship.
"It's great to see the kids join the Warhorse Racing Team," says Team Manager and Ducati legend Eraldo Ferracci. "This is a whole new generation of future Ducatistas that I'm confident will compete at the highest level. We will be supporting and cheering them on as they fight for the Ohvalve Championship."
For ongoing race season updates, subscribe to HSBK Racing on:
●       YouTube (www.youtube.com/hsbkracing)
●       Facebook (www.facebook.com/HSBKRACING/)
●       Instagram (@hsbkracing)
Founded in 2011, HSBK Racing pairs the best sponsors, technicians, riders, and industry insiders to create an unstoppable team that consistently runs at the front of the pack in any premier class.  The team claimed Ducati's first win in America after 10 years.  In 2019 the team formed a partnership with North American Warhorse and Ducati New York to create Warhorse HSBK Racing.
North American Warhorse, located in Dunmore, PA, is the largest premier motorcycle and power sports dealership in Northeastern Pennsylvania. As an authorized dealer of the top power sports brands worldwide, North American Warhorse provides the largest selection of vehicles in the Northeast Pennsylvania area.
Ducati New York, located in SoHo, is the flagship Ducati dealership, with a renovated showroom of more than 7,500 square feet at a fashionable address. The Manhattan showroom has Italian style and modern aesthetic of Ducati, with a comprehensive line of apparel, dedicated Ducati accessories, and an all-new Ducati service department.
Horsepower HD, part of the Warhorse Powersports Group, serves the Williamsport, Pa., area, offering the best in new and pre-owned HD bikes and parts. Horsepower HD is also part of the Warhorse Powersports Group.