Five-time champion Cameron Beaubier is returning to America to race a Tytlers Cycle BMW M 1000 RR Superbike in the 2023 MotoAmerica Medallia Superbike Championship, according to multiple credible sources in both the MotoGP and the MotoAmerica paddocks. Beaubier has not responded to a request to confirm or deny the reports. Tytlers Cycle Racing owner Michael Kiley has also not responded to a request to confirm or deny the reports.
Beaubier has had two roller-coaster seasons on a Triumph-powered Kalex fielded by American Racing Team in the FIM Moto2 World Championship, with incredible runs through the field and battles for podium finishes mixed with costly crashes and non-point-scoring finishes.
Beaubier's teammate at Tytlers Cycle Racing will be 2022 MotoAmerica Stock 1000 Champion Corey Alexander.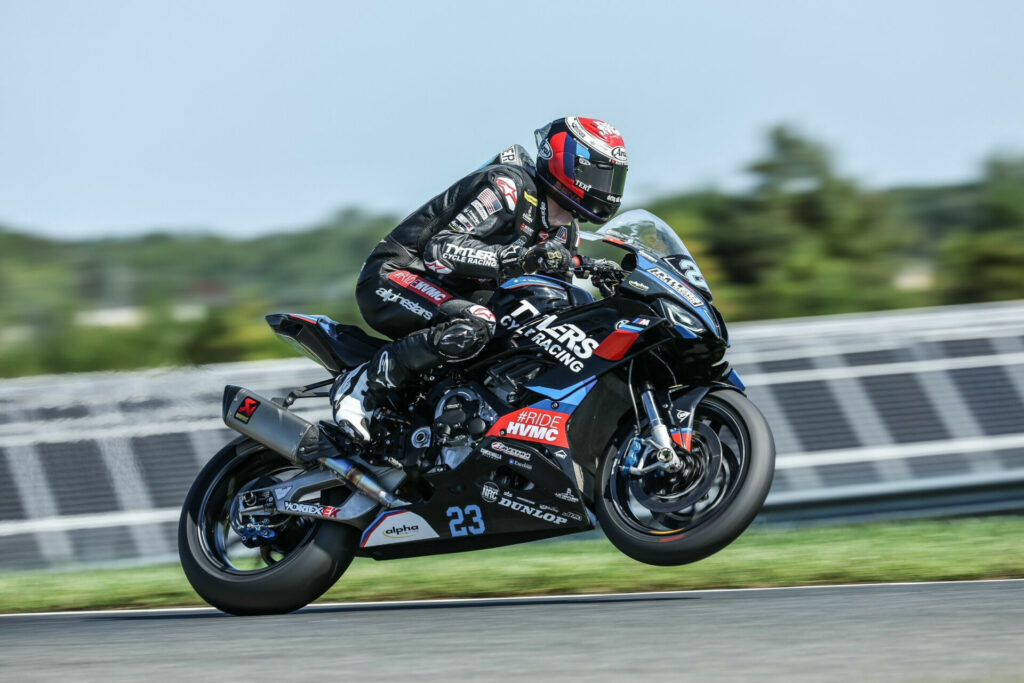 That means Tytlers Cycle Racing's current riders, Spaniard Hector Barbera and American PJ Jacobsen, will be out of jobs in spite of putting their BMWs on MotoAmerica Superbike podiums in 2022.
Jacobsen told Roadracingworld.com that he has not had any conversations with Tytlers Cycle Racing management about 2023.
Current Tytlers Cycle Racing Team Manager Dave Weaver will concentrate on his role as Technical Director, while his Team Manager duties will be taken over by former AMA 750cc Supersport Champion Richie Alexander (Corey Alexander's uncle).
With Corey Alexander and Richie Alexander moving from the Tytlers Cycle/RideHVMC Racing team (which raced in Stock 1000 and ran the same motorcycles in Superbike races) to the Tytlers Cycle Racing team in 2023, Tytlers Cycle/RideHVMC Racing may cease operations.
Meanwhile, Kyle Wyman will ride a third Tytlers Cycle Racing BMW M 1000 RR Superbike in the MotoAmerica season finale September 23-25 at Barber Motorsports Park.