Five-time MotoAmerica Superbike Champion Cameron Beaubier is set to make his debut on his new Tytlers Cycle BMW M 1000 RR Superbike during testing this week at Buttonwillow Raceway Park, in central California.
As reported by Roadracingworld.com earlier this year, Beaubier made the decision to forego another year in the FIM Moto2 World Championship to return to the United States and race for the new Tytlers Cycle BMW Superbike team.
While American Racing Team announced Beaubier's departure from Moto2, Tytlers Cycle has not yet officially announced Beaubier signing with the team.
Beaubier is at Buttonwillow Raceway Park today, attending Dunlop's Q5 track day/street tire launch. The Californian may ride his new BMW Superbike today, or he may wait until a private, multi-team MotoAmerica Superbike test starts on Wednesday.
Also expected to participate in the test at Buttonwillow are Fresh N Lean Progressive Yamaha with two-time and defending MotoAmerica Superbike Champion Jake Gagne and his teammate Cameron Petersen as well as Vision Wheel M4 ECSTAR Suzuki with Richie Escalante.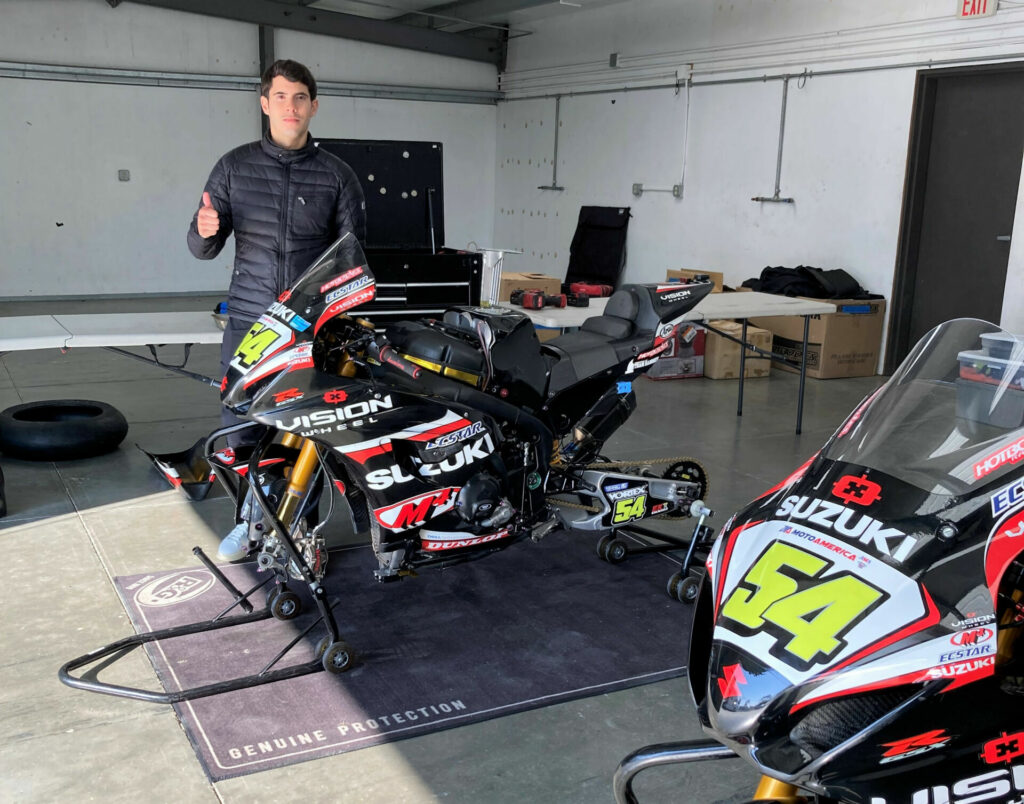 Look for more coverage of the test here.
Update: At approximately 11:45 a.m. local time, Beaubier went out on track on his BMW Superbike. PJ Jacobsen and Corey Alexander are also testing with Tytlers Cycle BMW at Buttonwillow.
Update: 
MotoAmerica/Dunlop Test
Buttonwillow Raceway Park (Race #13 CW configuration)
Buttonwillow, California
November 15, 2022
Best Lap Times (all on Dunlop tires):
Cameron Petersen (Yam YZF-R1), 1:41.860
Jake Gagne (Yam YZF-R1), 1:42.065
Cameron Beaubier (BMW M 1000 RR), 1:44.777
PJ Jacobsen (BMW M 1000 RR), 1:45.039
Richie Escalante (Suz GSX-R1000R), 1:45.933
Corey Alexander (BMW M 1000 RR), 1:47.992