by Michael Gougis
BARTCON Racing, which fields teams in the MotoAmerica Twins Cup and Liqui Moli Junior Cup series, staged a series of fundraisers at the PittRace round, raising approximately $2,000 for the Wounded Warriors charity.
"A lot of people came to our paddock and said how great it was to see the motorcycle team supporting the Wounded Warrior project," team owner Colin Barton, a construction company owner and former racer, told Roadracing World.
BARTCON Racing set up a separate tent for the sales of T-shirts to raise money for the charity and to collect donations, Barton said. Combined, the two brought in about $1,000, and Barton matched that out of his own pocket.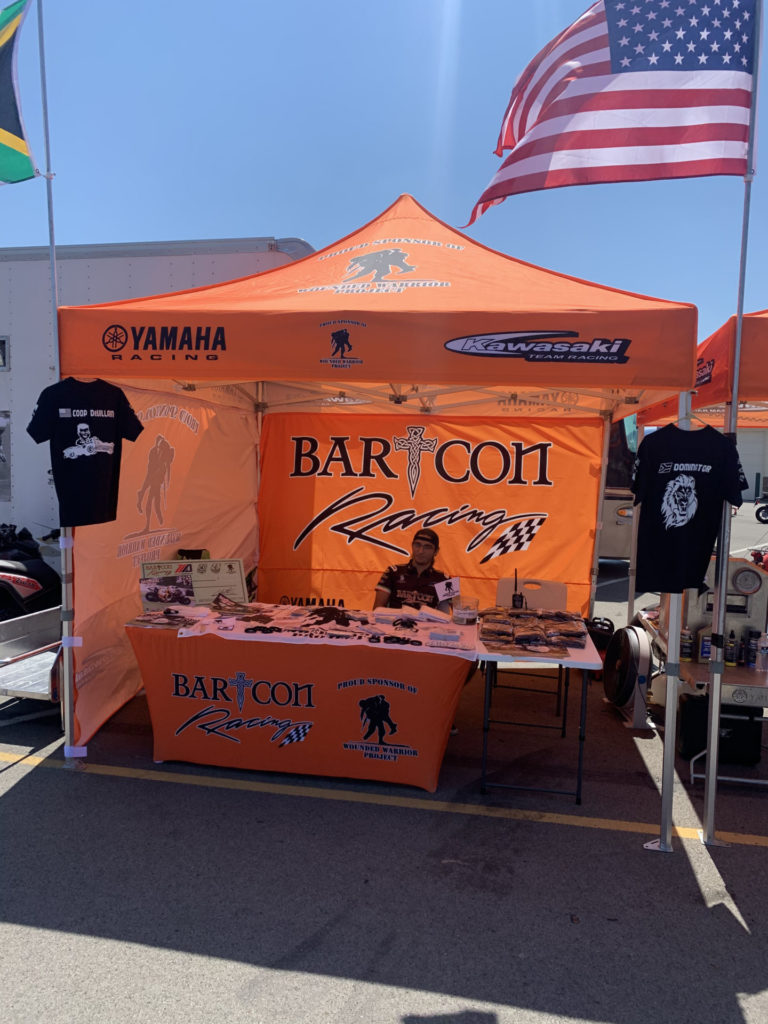 In addition to the display, Barton had his convertible Ford Mustang, decorated in team and Wounded Warrior livery, on display at the event, which was chosen around the concerns related to the worldwide COVID-19 pandemic.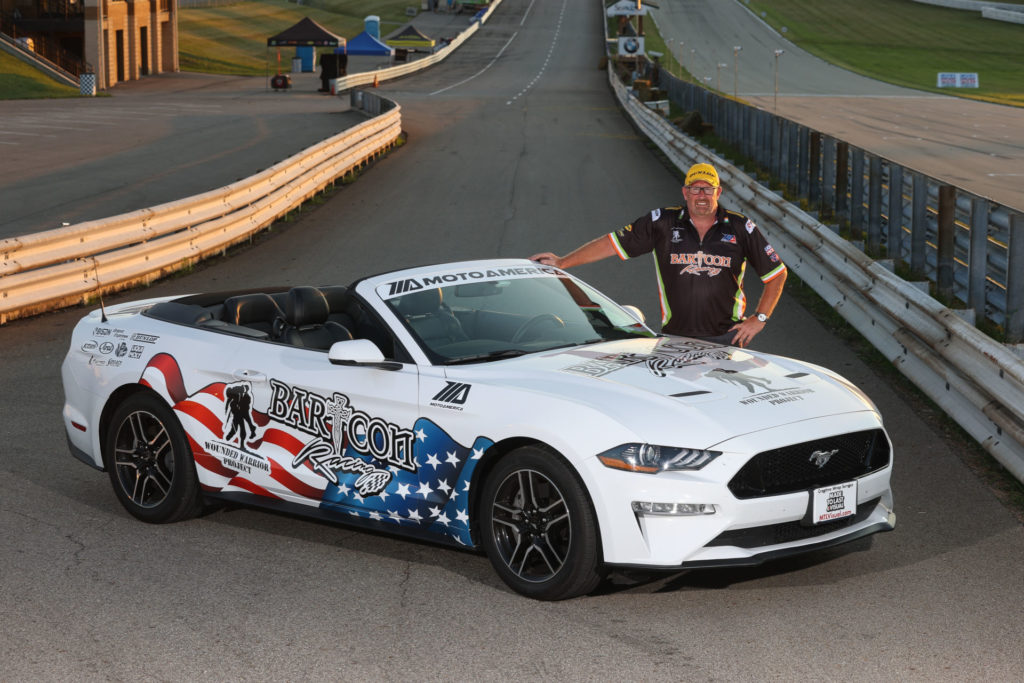 "Because we're a New York-based team, our home race would be New Jersey Motorsports Park," Barton said. "But it wasn't clear when we contacted MotoAmerica whether there would be fans at New Jersey. It looks like there will be, so we'll be there with this, as well. It's not just about raising money. It's about getting the Wounded Warrior name out there. Because of the virus, they haven't been able to get out to events."
Barton cut his racing teeth in Ireland, although he stuck to the circuits and did not race the public road circuits. After immigrating to the United States, he raced with CCS, and now fields Dominic Doyle in the Junior Cup class and Cooper McDonald in Twins Cup.
To donate to the Wounded Warrior Project in the name of BARTCON Racing, go to www.SupportWWP.org/BARTCONracing
For more information about the Wounded Warrior Project, go HERE