MotoAmerica: Justin Jones Joins Jaret Nassaney to Race Supersport for Altus Motorsports 
(Altus, OK) Jaret Nassaney will return for his sixth year in the MotoAmerica middleweight class for the Altus Motorsports team. Nassaney has progressed each year in the class and last year was a big step forward. He scored points at every round and finished 10th overall. Based on off-season testing, 2022 could be a breakout year for Jaret.
Justin Jones joins Altus to ride the second of the team's Supersport Suzukis. Jones is a veteran racer and has amassed multiple club championships over the past 10 years. During COVID, he had the opportunity to grid up against some of the top MotoAmerica racers at his local events. The influx of talent brought hard battles and good competition. This inspired him to race a national round at New Jersey in September of 2021. Jones qualified 8th and finished 11th. At that point, he decided he wanted to run the entire 2022 MotoAmerica season.
Altus Motorsports Crew Chief Eric Gray worked with Jones early in his racing career and the two have kept in touch. When the Supersport seat at Altus opened up, Eric suggested Justin for the spot.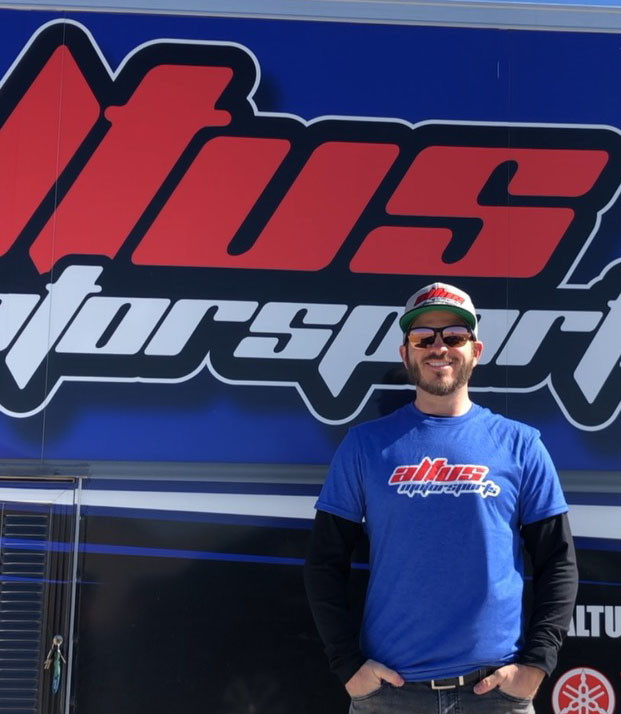 "I'm excited to join Altus and to work with Eric again. The team has quite a bit of prestige and it is an honor to be part of it," said Justin Jones. "For 2022, I am looking forward to a lot of great battles and good results. Knowing that I have a proven program behind me will allow me to focus solely on riding. I know a lot of the East Coast tracks already and expect to be consistently in the fight toward the front. When we get to the Midwest and West, it will be a bit more challenging. But that's why I'm here."
"Super excited to get the season started!" said team owner, George Nassaney. "The riders have all been training hard. We have another test this week and then off to COTA for Brandon's first race in the Superbike Cup."
The Altus Motorsports team is supported by our great family of sponsors: Altus Motorsports, FLY Racing, WPS, Suzuki Motor USA, Moto-D Racing, Bonamici, Hot Bodies Racing, M4 Exhausts, Vortex EK, Motion Pro, Barnett, Maxima Racing Oils, SBS Brakes, Galfer USA, Ohlins, K-Tech, RS Taichi, Arai, Law Tigers Oklahoma, and Altus Factory Racing.