Augusto Fernandez undergoes successful arm pump surgery
The Team Estrella Galicia 0,0 Marc VDS rider has completed a successful procedure to treat compartmental syndrome in his right forearm.
After experiencing persistent pain and discomfort in recent races resulting from an arm pump problem, Augusto Fernandez was operated on by Dr. Xavier Mir at the Dexeus University Hospital in Barcelona.
The operation was a complete success and Fernandez will now commence a period of rest and recuperation, with the aim of riding his Team Estrella Galicia 0,0 Marc VDS Kalex machine when the European Grand Prix gets underway on Friday, November 6 at the Ricardo Tormo Circuit in Valencia.
Fernandez will undergo a thorough medical check on the day prior to Free Practice starting where it will be determined if he is fit to participate in round 13.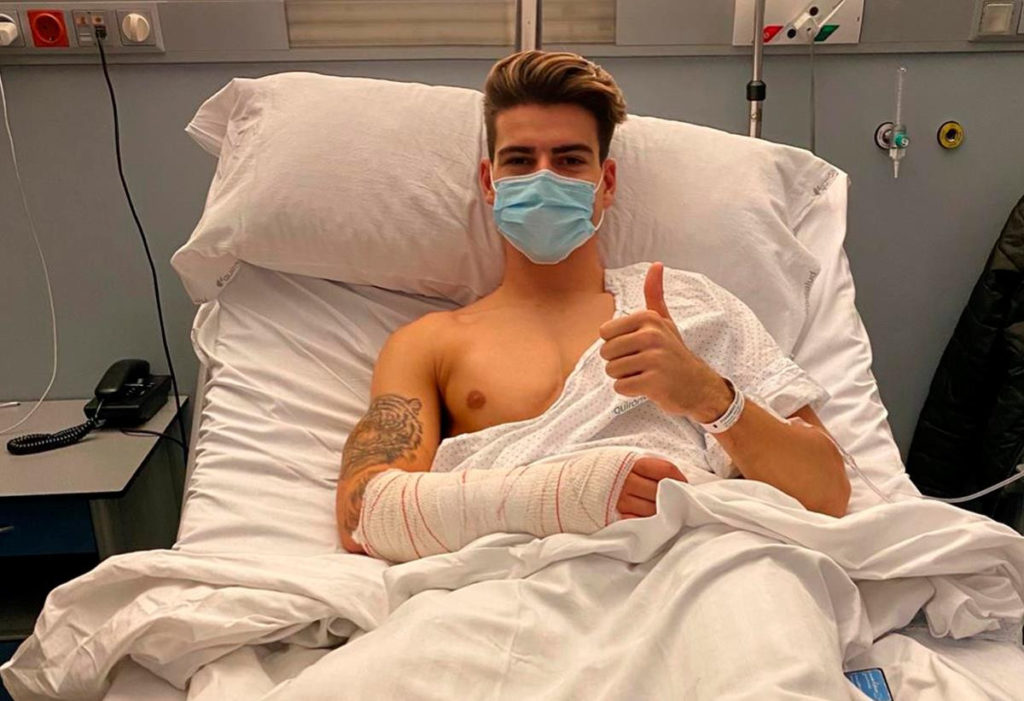 Augusto Fernandez:
"The operation went very well and I can't wait to get back on the bike"
"Fortunately, the operation went very well and although I am a little sore, I feel good and I can't wait to get back on the bike in Valencia. I will follow all the medical advice to arrive in the best possible shape and be able to give my best in the last three races of the year. I want to thank Dr. Mir and all his team for all the attention and care they have given me."