Today, NorthEast Motorcycle Road Racing (NEMRR) released the entry list for the 100th Loudon Classic, scheduled June 16-18 at New Hampshire Motor Speedway, in Loudon, New Hampshire.
The race features a $250,000 purse with a $55,000 prize for first place, making it the richest motorcycle road race in U.S. history.
Initially, NEMRR organizers planned to limit entries to 48 – on a first-come, first-served basis – with the field to be shaved down to a 32-rider grid during qualifying, but when the first 48 entries were filled within 20 minutes of registration opening January 18, organizers came up with a new plan.
"Due to the overwhelming interest to enter this historic event, we have decided to accept more entries than planned," NEMRR Executive Director John Grush wrote in an email to RoadracingWorld.com. "Because of this we have added more groups to Friday's Loudon Classic practice schedule. The two end-of-day practice groups will become a pre-qualifier for Saturday's event. We will reduce the field down to 48 at the end of Friday."
As part of the new plan, instead of just the top 30 finishers all 32 riders who make the grid will now receive a cash payout.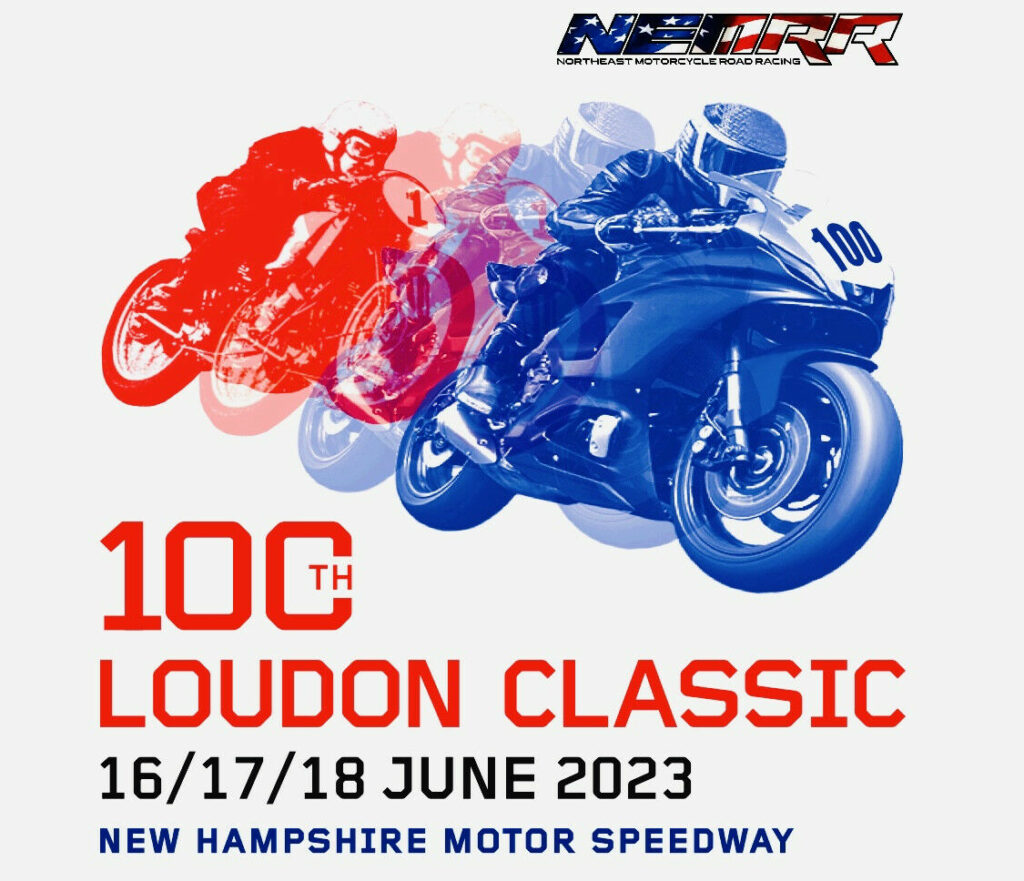 The entry list NEMRR released today has 61 riders and it may grow to 65, as several high-profile International riders have expressed serious interest directly to NEMRR in coming over to do the event.
The current entry list, however, has no shortage of star power, including four-time AMA Pro Superbike Champion Josh Hayes; reigning MotoAmerica Supersport Champion and former AMA Superbike Champion Josh Herrin; former MotoAmerica Supersport Champion Richie Escalante; former MotoAmerica Stock 1000 Champion Jake Lewis; former MotoAmerica Twins Cup and Junior Cup Champion Rocco Landers; former MotoAmerica Junior Cup Champion Tyler Scott; two-time Daytona 200 Champion Brandon Paasch; former Loudon Classic Champions Scott Greenwood, Shane Narbonne, and Eric Wood; as well as a list of several AMA/MotoAmerica race winners and podium finishers and top NEMRR riders.
Provisional 100th Loudon Classic Rider Entry List (as of Jan. 19, 2023):
David Allgire
Joe Ammendolia
David Anthony
Tim Barrows
Ian Beam
Eli Block
JC Camacho
Andrei Ciobanu
Brandie Cox
Matthew Crabtree
Jacob Crossman
Eziah Davis
David Dayon
Anthony DiCecca
Rick Doucette
Hunter Dunham
Paul Duval
Richie Escalante
Semir Fazlic
Max Flinders
Vicente Frontinan
Benjamin Gloddy
Nicolai Greco
Samuel Greenwood
Scott Greenwood
Joshua Hayes
Josh Herrin
Harlan Hildebrand
Teagg Hobbs
Paul House
Ryan Jones
Wojciech Kasperuk
Taylor Knapp
Grant Lancaster
Rocco Landers
Justin Landry
Joel Laub
Marcelo Lautert
Michael Lee
Nicholas Leighton
Jake Lewis
Joseph LiMandri Jr
Stefano Mesa
Shane Narbonne
Jaret Nassaney
Houk Nichols
Brandon Paasch
Kip Peterson
Gus Rodio
Tyler Scott
Carl Soltisz
John Sommer
Tyler Sweeney
Rodney Vest
Bryan Wardius
Tyler Wasserbauer
Daniel Weems
Cory West
Eric Wood
Christopher Woodman
Cody Wyman