KYT Extends Congratulations to Xavi Fores for Clinching the 2023 MotoAmerica Supersport Championship
Press Release Issued and Sponsored By KYT
September 2023 – KYT Americas proudly congratulates Xavi Fores for his remarkable season in the 2023 MotoAmerica Supersport Championship. Fores demonstrated exceptional talent, skill, and determination throughout the season, ultimately securing the championship title in his first full year racing MotoAmerica's Supersport class.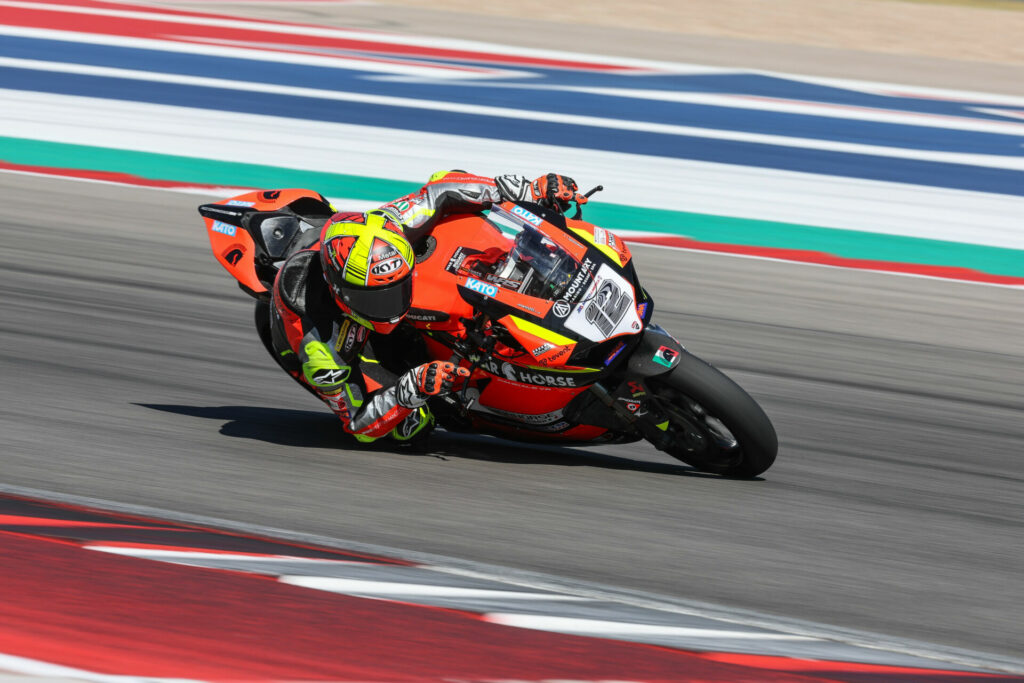 Riding for Warhorse HSBK Racing, the Spaniard's journey to becoming the 2023 MotoAmerica Supersport Champion is a testament to his world class experience on the racetrack. His years racing World SBK, World Endurance and British Superbike set him apart early on as the racer to beat coming into the national series. Xavi's record-breaking start to the season, winning the first eight races of the championship, gave him a strong advantage going into the last few rounds. After challenging races at Brainerd and Pittsburgh, he knew he had to deliver at COTA. A win in race one gave Xavi the championship with 357 points; an 86-point margin over second place.
KYT, known for their world class helmets, is proud to have played a role in ensuring Xavi's safety on the track.
As Xavi Fores enjoys his championship win, KYT extends its gratitude to his team, fans, sponsors, and partners who have supported his exhilarating journey. Together, we look forward to witnessing more remarkable victories in the future.
For more information about KYT and its commitment to motorsport safety, please visit www.kytamericas.com.
About KYT:
At KYT, we incorporate over two decades of experience in world-class competition into sleek, race-engineered helmets designed to protect and perform. Our designs offer optimal ventilation and aerodynamics while maintaining the highest level of crash protection. Since 1998, KYT's intense focus on the competitive environment allows us to produce a helmet with quality and function designed to perform at the highest level of motorsports and performance. KYT America now brings its industry leading safety, style, and service to one of the most innovative motorcycle markets in the world.