JOHN MCGUINNESS MBE – LIVING LIFE IN THE FAST LANE AT 50
26 years ago, John McGuinness travelled to the Isle of Man to take part in his first-ever TT Races. Fast-forward to 2022 and the 'Morecambe Missile' has 23-TT wins to his name, including an impressive seven Senior TT victories, he has been awarded an MBE for his services to motorcycle racing and on June 4th will embark on his 100th TT Race start in the RST Superbike Race.
This year is a huge year for McGuinness, who just last month celebrated a milestone birthday turning 50, but there's no stopping the TT-legend as he's preparing for his 100th TT race start back with Honda, who he's shared much of his TT success with.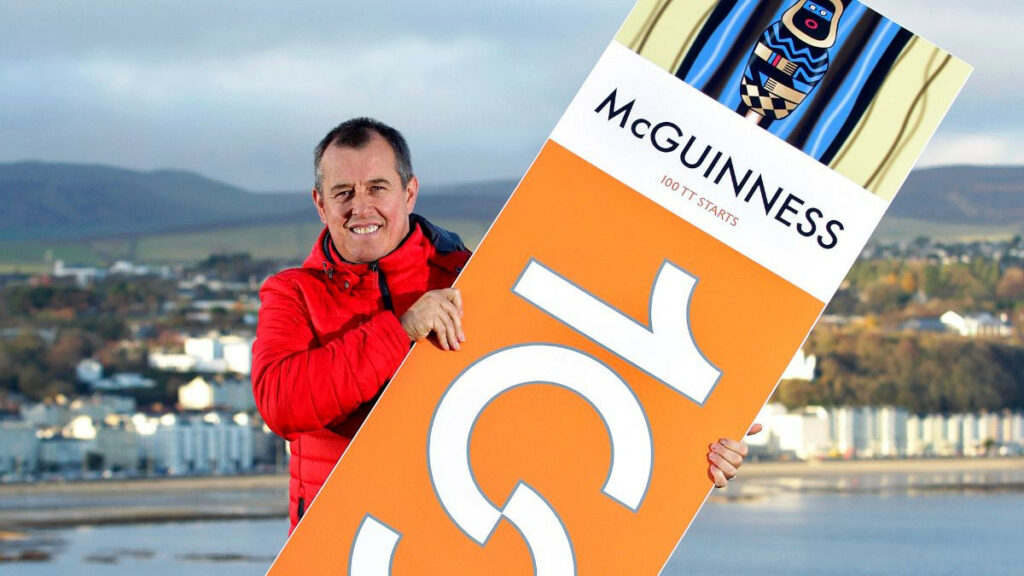 Making his TT debut in '96, he won the best newcomer title, and just three years later took his first TT win in the 250cc Lightweight Race. Over the next two decades, John has recorded 23-TT wins, making him the second most successful TT racer of all time after the late, great Joey Dunlop. McGuinness has racked up 47 podiums from 99 race starts and has won TT's on a variety of machines from manufactures including Honda, Yamaha and Mugen.
In the TT's Centenary year in 2007, he was the first rider to break through the 130mph barrier and has clocked an estimated total of 1,320 combined qualifying and race laps around the 37.75-mile Mountain Course. [Editor: That's an estimated 49,830 miles at speed around the race course!]
For 2022 McGuinness is back with Honda Racing UK aboard the CBR1000RR-R Fireblade SP and it is a formidable paring with John having won 12 of his 23 TTs aboard various iterations of the Fireblade, Honda is also the most successful manufacturer ever at the TT with 189 wins, 65 clear of their nearest rivals.
Recounting on his racing memories and fresh from the RST Superbike Race on 4 June, John will be hosting an exclusive evening chat show in the TT's Mercury Club, where alongside friends, teammates and rivals, he'll be reliving his days behind the bubble racing at the TT, as well as in the Endurance World Championship, MotoGP and the British Championships.
Tickets for 'John McGuinness MBE Ton-Up' are available from iomttraces.com