Honda has redesigned its popular Grom streetbike for 2022.
The mini machine features a new air-cooled 125cc four-stroke single-cylinder engine with a reconfigured bore and stroke of 50.0mm x 63.1mm (vs. 52.4mm x 57.9mm) and higher compression (10.0:1 vs. 9.3:1).
These changes result in an increase in claimed power output with lower emissions, allowing the Grom (known as the MSX125 outside of Japan and the U.S.) to be compliant with EURO 5 emissions standards.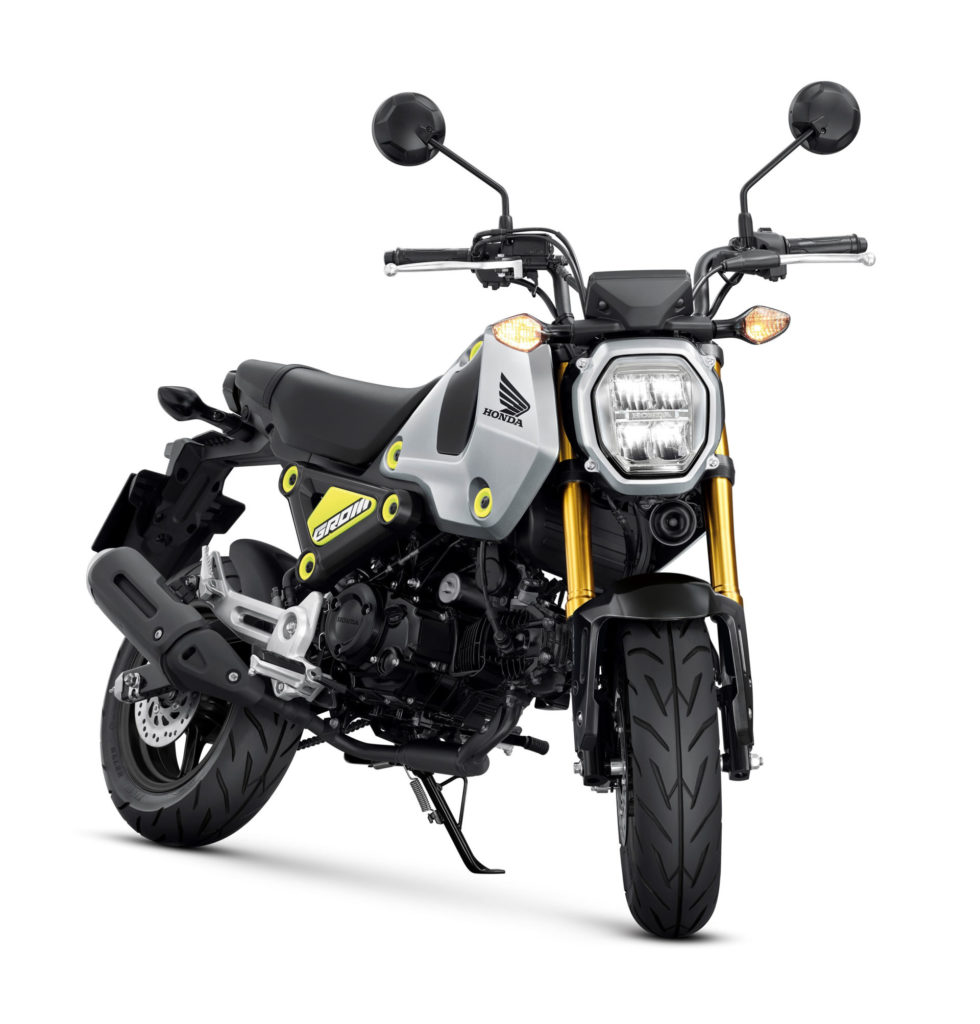 The new engine is mated to a five-speed transmission that replaces the old four-gear unit. This, together with the increase in power, gives the small bike a modest increase in claimed top speed, from 57.2 mph (92 kph) to 59 mph (95 kph).
Fuel tank capacity has also been increased to 1.59 gallons (6.0 liters) up from 1.45 gallons (5.49 liters).
Much of the chassis remains the same, including the steel backbone frame, but the 12-inch wheels have been redesigned along with the new bodywork to update the look of the machine.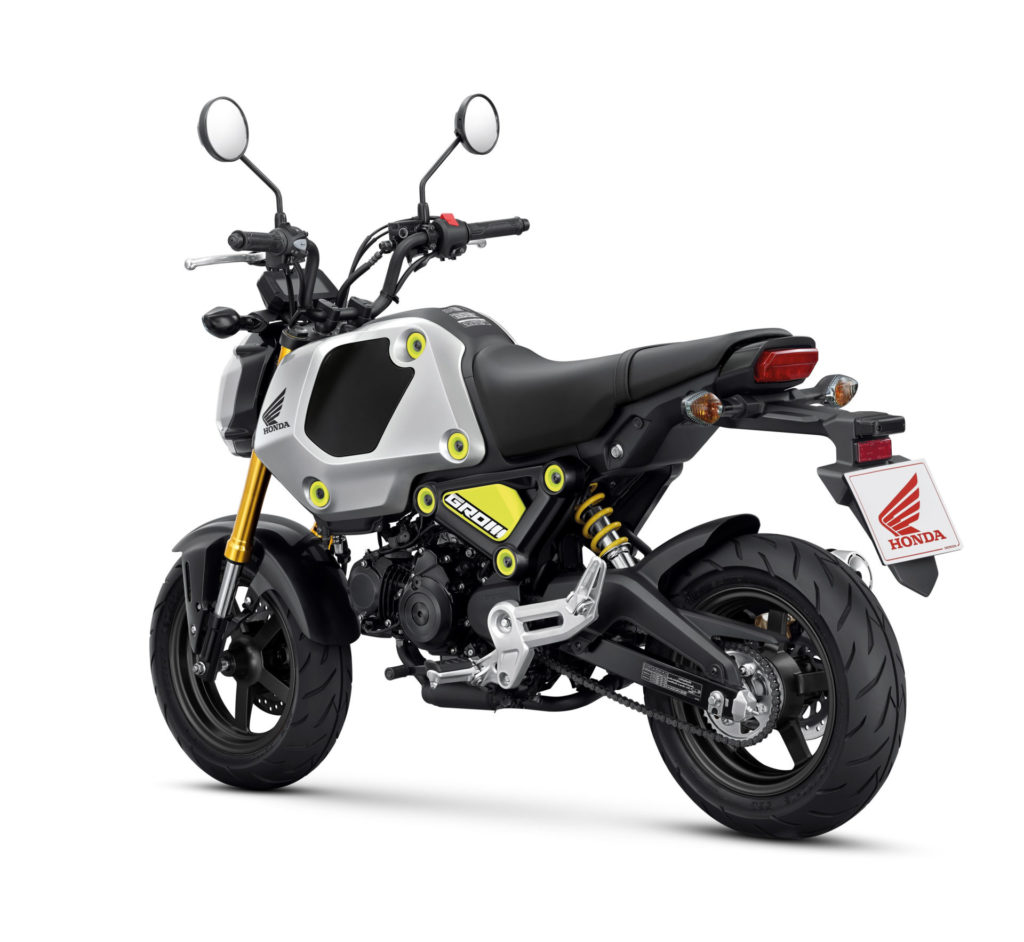 An IMU-managed Anti-lock Braking System (ABS) is also new, as is the LCD instrument panel with its digital tachometer and gear position indicator.
Look for more details about the 2022 Honda Grom to come in early 2021, according to American Honda.