MY2021 RS and Kit Corsa Clienti: Energica news for 2021 riding season
Energica, the Italian electric motorcycle company and Single Manufacturer through 2022 for MotoGP's fourth racing series – FIM Enel MotoE™ World Cup, presents the new MY2021 line-up at Moto.it Festival.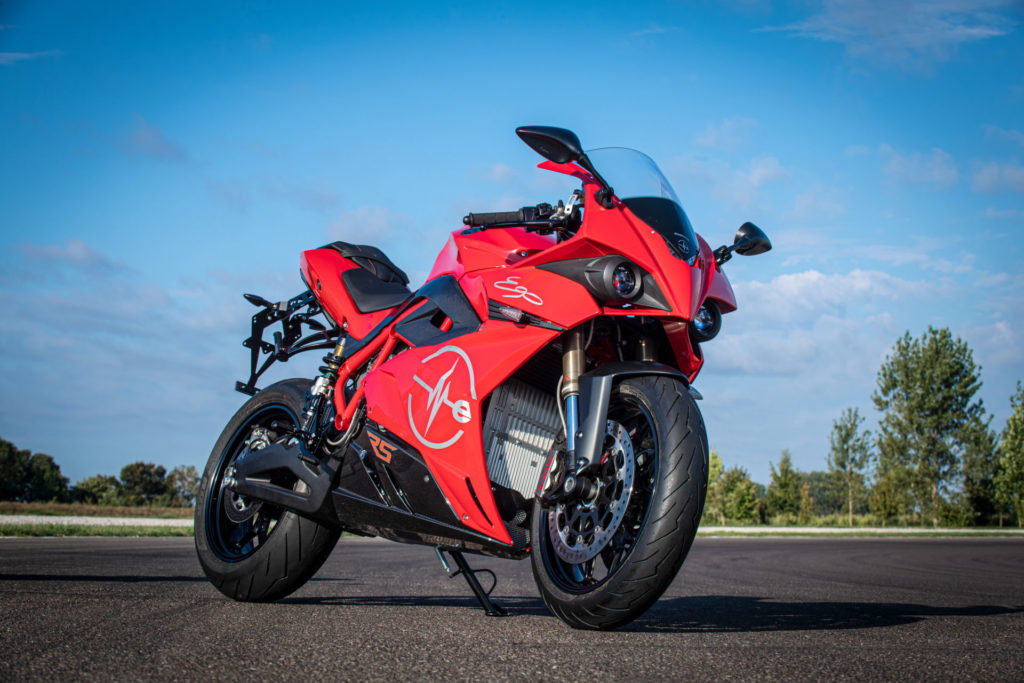 Energica RS version –Added performance from racing experience
Energica 2021 range goes from strength to strength thanks to the racing experience gathered in MotoE™ and presents the RS version for all models in the + range.
In the RS version, the VCU implements a new mapping and parameterization, underlining even more the performance and exciting character derived from the Energica experience in MotoE™.
The terrific acceleration already typical of Energica motorcycles is now enhanced by two-tenths of a second compared to the existing MY2021 + versions: 2.6 sec 0-100kmh, 0-60 mph
Kit Corsa Clienti
Specifically studied and developed for the Energica Ego+ model, the new Corsa Clienti Kit is dedicated to the most demanding customers who wish to convert the Energica Ego+ production model into a bike ready for the racetrack; with electronic, suspension and running gear features directly derived from FIM Enel MotoE™ World Cup race motorcycles.