Copyright 2022, Roadracing World Publishing, Inc.
By Michael Gougis
Can-Am plans to sell motorcycles again, launching a pair of electric models for 2024.
The company, which produced gas-powered motorcycles from 1972 through 1987 –including a 250cc road racing machine — revealed mock-ups of two new all-electric bikes at its Club BRP Global Product Reveal. Bombardier Recreational Products, the parent company of Can-Am, announced in March that it was returning to the two-wheel market with electric machines, but did not offer any details or images at the time.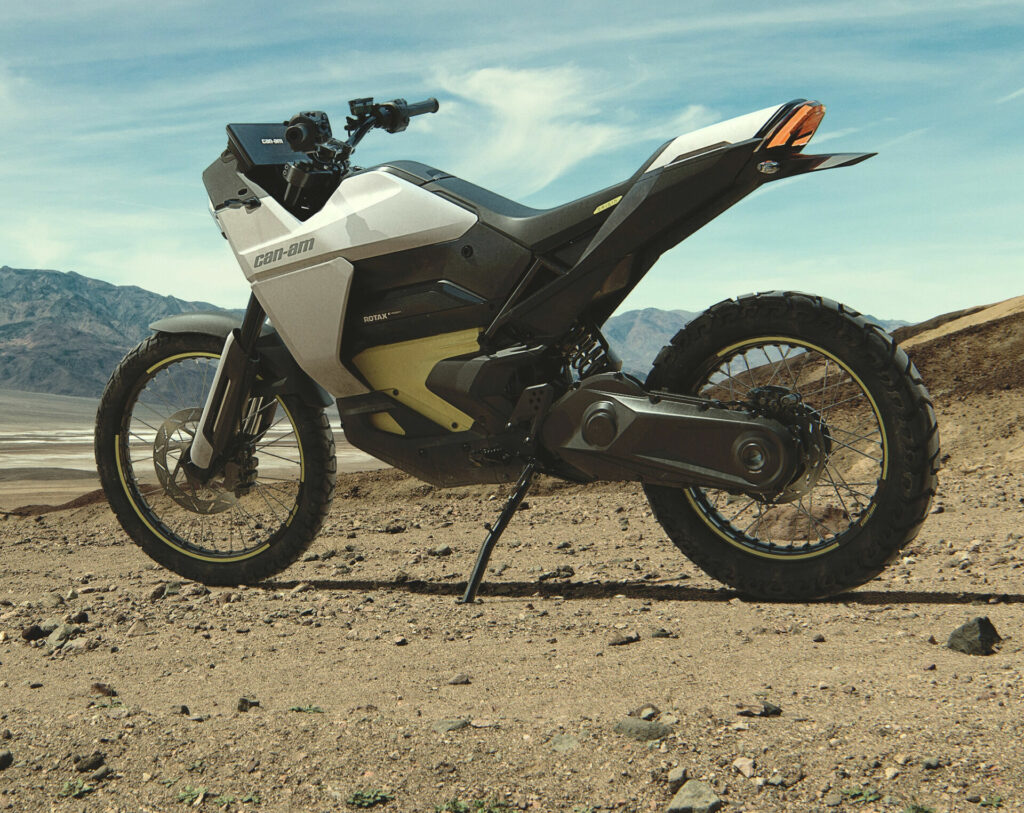 Company officials said the bikes — the Origin, an off-road adventure-styled machine, and the Pulse, an on-road naked roadster — will be on sale in the spring of 2024. They're part of the company's plan to incorporate electric-powered vehicles in all its product lines by 2026.
Details are extremely scarce. The company says only that they will be powered by its proprietary electric power pack technology — the all-new Rotax E-Power. Charging will be done at home or at existing on-road Level 2 (fast charging) automotive chargers. As is normal for electrics, they will use direct drive without a clutch or transmission. And the headlight will be an advanced LED unit.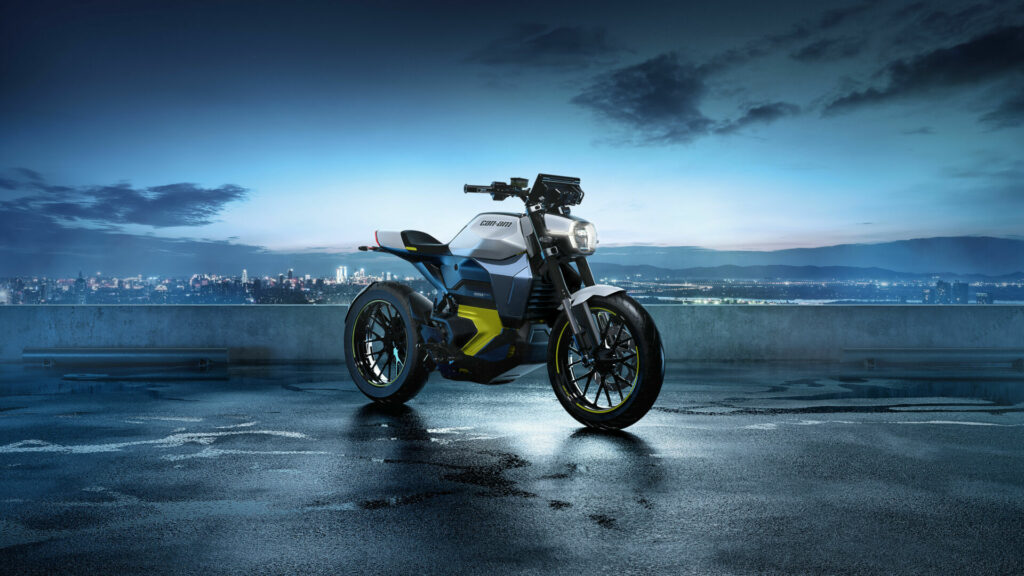 The prototype Pulse shown has a single rear shock, inverted forks, cast wheels and a single-sided swingarm. The Origin has spoke rims more appropriate for an off-road application.
Power output, range, battery capacity, time of charge, weight, and the like were not released, with Can-Am officials saying full technical details on the machines will be released in August 2023.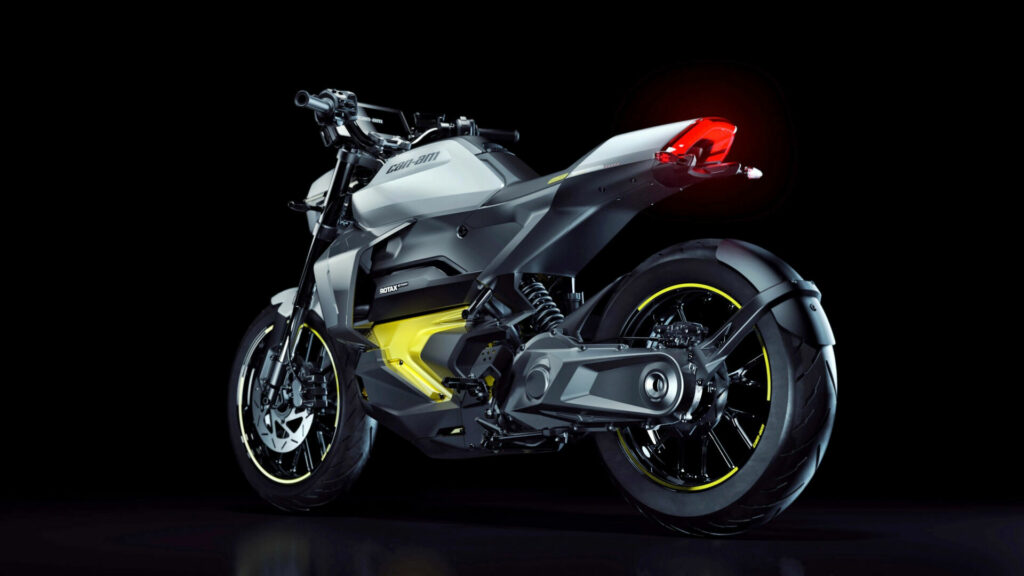 Bombardier Recreational Products, which produces a wide range of vehicles for road, off-road, water, and snow, purchased the intellectual assets of the failing Alta Motors in early 2019. Alta's electric dirt and dual-purpose bikes were among the best in the industry at the time, and the acquisition demonstrated that Bombardier was serious about getting into the electric vehicle game. An electric go-kart quickly followed.
In 2021, BRP announced that not only will fully electric vehicles be available in all of its product lines, but that it was expanding its Rotax electric power unit development infrastructure in Gunskirchen, Austria. BRP also announced plans to create the BRP Electric Vehicle Development Centre, located in its hometown of Valcourt, Quebec, Canada.
"This facility will feature state-of-the-art equipment, including several sophisticated test benches and dynamometers, plus an ultramodern robotized manufacturing cell for electric batteries," the company said at the time.