PAASCH JOINS ARCHER TO HEAD TEAM RS RACINGS 2020 GP2 CAMPAIGN SPONSORED BY KOVARA PROJECTS
Brandon Paasch the talented 18-year-old American will line up alongside Andover's Jake Archer at team RS Racing/ Kovara Projects for the 2020 Bennetts British Superbike GP2 Championship as the Barnsley based team bid to clinch their third consecutive title in the class. Having won the 2019 Hel Performance Motostar title, Brandon became the only American rider to ever take a British championship and with the Motostar class no longer in existence stepping up to the GP2 machine is a natural progression.
The team owned and run by Ryan Saxelby will once again be sponsored by the UKs leading specialist roofing and cladding contractors, Kovara Projects.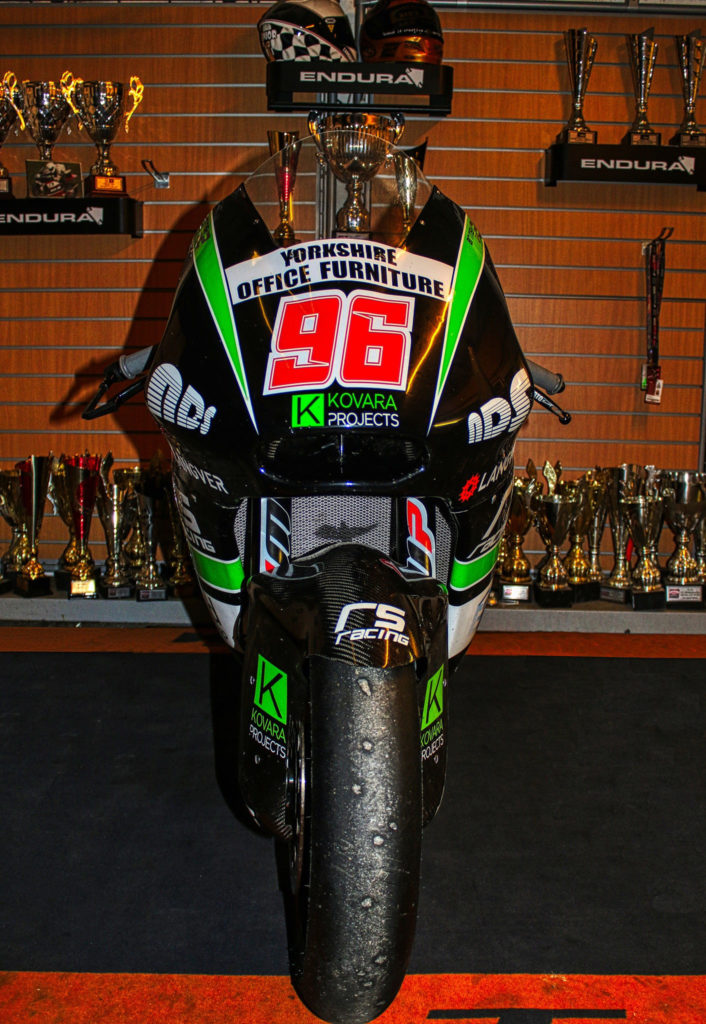 Brandon Paasch said: "I am beyond stoked to be joining the Kovara Projects/RS Racing team for the 2020 Bennetts British Superbike GP2 Championship. I have been wanting to work with this team for a long time now and I'm really looking forward to the new season. I would like to thank Ryan and the whole team for this opportunity, I think we have the potential to get some solid results this year. I am spending the off-season in California training hard with a great group of people at The W training facility to come back even stronger and sharper than last season and I am looking forward to seeing you all at Silverstone in April for round one. Finally, I would like to thank my personal sponsors Arai, Spidi, CCC Manhattan, Luxestar VIP and of course Big Bird."
Jake Archer said: "This will be my second year on the Kalex GP2 machine and I am really looking forward to the season. After a dip in confidence midway through 2019 I am looking forward to a much more positive and competitive 2020. I have been training hard over the winter months and have recently spent four days out in Spain on a stock 600 bike re-building my confidence which I thoroughly enjoyed. Hopefully we can transfer this to the GP2 bike when we go back out testing with the team in early March. I would just like to thank Ryan at RS Racing, Peter & Sheryl at Kovara Projects and all my sponsors for their continued support."
Peter Lucey managing director of Kovara Projects said: " We are delighted to be back once again for the 2020 season as title sponsor to RS Racing. Both Jake and Brandon are both very talented young men and it is a pleasure to support them both in the GP2 Championship. This is a very exciting time for all concerned and I would like to wish both Jake and Brandon all the very best for 2020."
Ryan Saxelby team owner said: " It is brilliant to know that we have two extremely talented young riders signed for the 2020 season, we can now concentrate on our pre-season preparations to ensure everything is in place for the first round at Silverstone in April. I would like to thank Peter & Sheryl at Kovara Projects for their continued support and firmly believe that we as a team can reward that support with another championship. I am also pleased to say that Jade our social media manager will be staying with us for 2020."