The All New BarnettClutches.com
Barnett Clutches and Cables, manufacturers of top-quality American-made motorcycle and ATV clutches and cables since 1948, is pleased to announce the launch of an all-new website.  On the site you will find product information and applications for virtually the entire line of Barnett products. Clutch kits, baskets, pressure plates, covers, cables and more- they're all there. Whether you need a clutch or cable for a classic vintage machine of the past or for modern machinery- street or off-road, you can find the information and applications you are looking for on the Barnett website. Check it out at www.barnettclutches.com.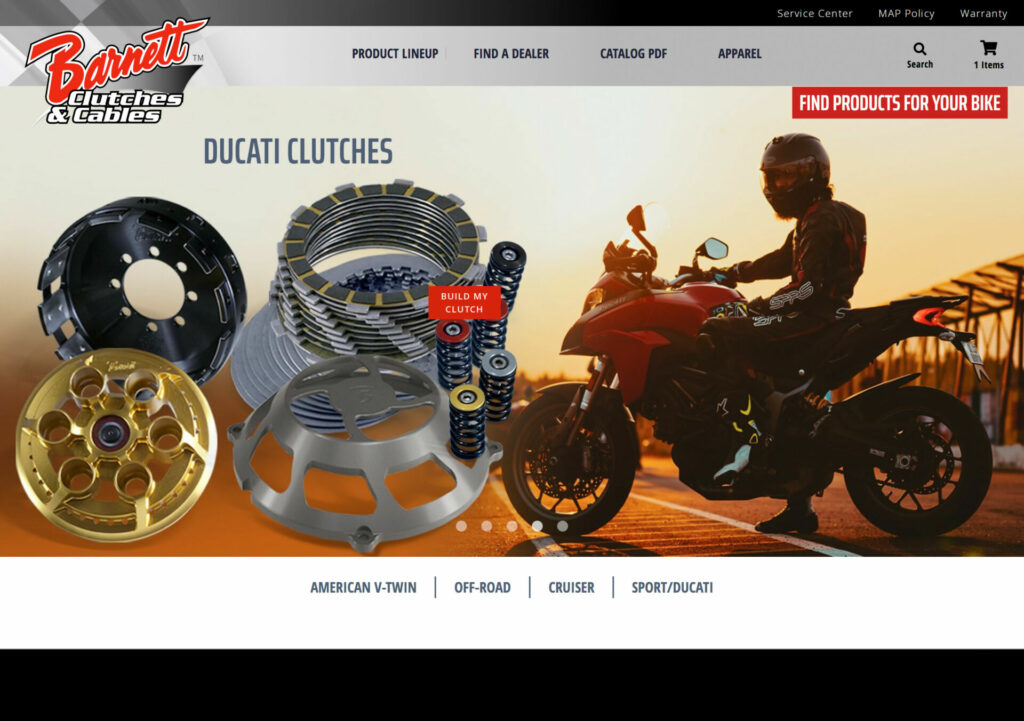 Contact:
Barnett Clutches and Cables
2238 Palma Dr.
Ventura, CA 93003
Ph: 805-642-9435