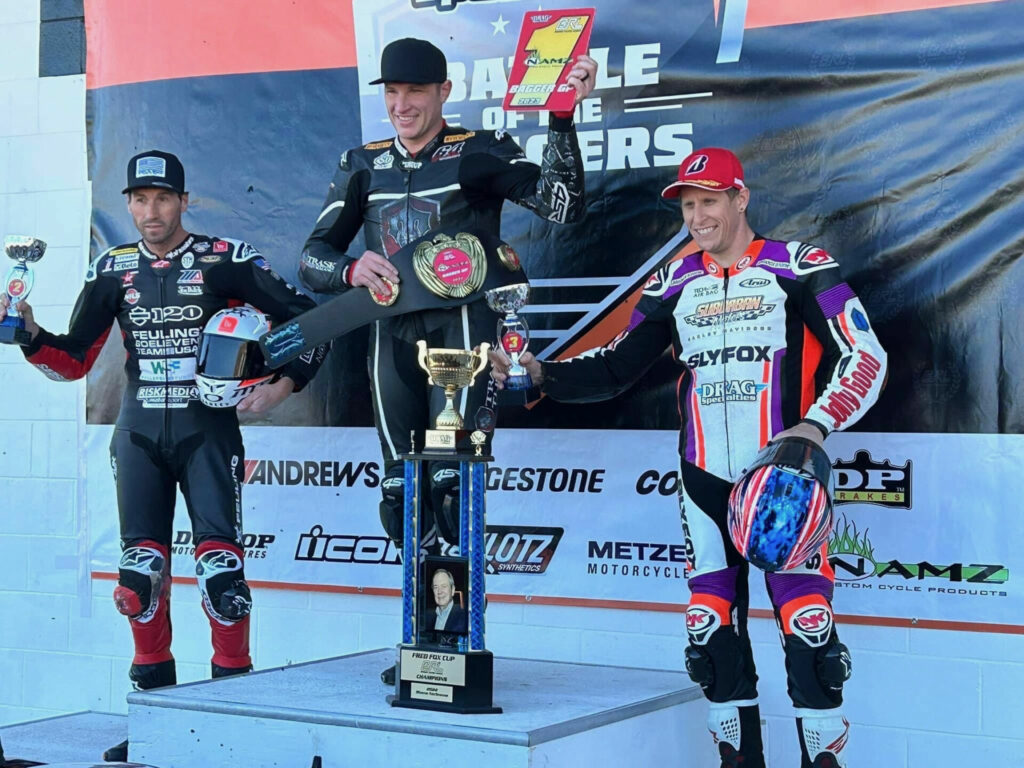 Final- Race Results - NAMZ Bagger GP & Pro Stock

Final - Race Results - Zippers American Twins Unlimited

Final - Race Result - Andrew Big Twins, ICON Lite Weight Twins & DP Brakes F S Cup

Final- Race Result- Superbike & Open Two Stroke

Final - Race Results - Sidecars

More, from a press release issued by Pirelli:
Pirelli and Trask Performance Claim Multiple Bagger Racing League Championships at Series Finale
Shane Narbonne Leads the way with his Third-Consecutive Bagger GP Title, While Teammate Gunnar Ouellette Earns the Pro Stock Bagger Title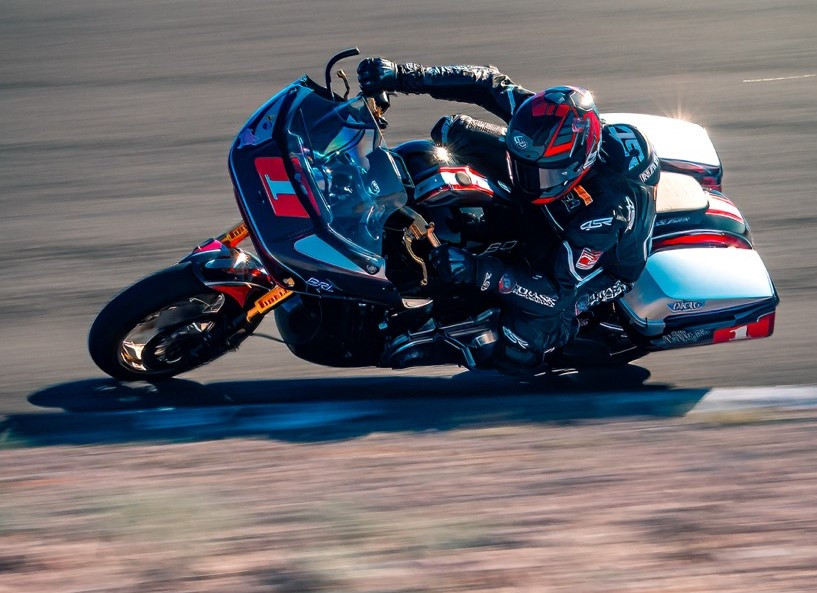 ATLANTA – Pirelli Tire North America congratulates Trask Performance's Shane Narbonne and Gunnar Ouellette on their 2023 Bagger Racing League (BRL) championships. Competing aboard Pirelli DIABLO Superbike-equipped Harley-Davidson motorcycles, Narbonne collected his third Bagger GP championship, with Ouellette earning his first BRL title in the Pro Stock Bagger class. Both racers claimed race wins in three of the four BRL rounds, including the season finale at Willow Springs Raceway on November 19th.
"This was a dream BRL season for our team, and Pirelli played a big part in that success," said Nick Trask, Trask Performance founder. "The entire team worked hard all year to assemble the most powerful and competitive package for our riders. Thanks to the performance of the DIABLO Superbike slicks, Shane and Gunnar were able to get that power to the ground and take home a pair of well-deserved titles."
Narbonne and Ouellette were models of performance and consistency throughout the four-round series, with each racer taking home three wins en route to their respective titles. Narbonne ended the season five points ahead of his nearest competitor, while Ouellette topped second place by seven points.
"It's been a pleasure watching the Trask Performance team continue to step up their game in the BRL series," said Oscar Solis, Senior Racing Manager, Pirelli. "Earning not one, but two titles is an accomplishment in itself, but that's made even more impressive by the dominating performances and race wins throughout the season. Congratulations to Shane, Gunnar, Nick, and the entire Trask team on a job well done!
From v-twins to superbikes, Pirelli is the go-to tire for North American racers aiming for the podium's top step. The Trask Performance H-D Road Glides highlighted the championship-caliber performance of the DIABLO Superbike range of tires, the same tires available to racers nationwide.
For more information about the complete line of Pirelli motorcycle tires, please visit Pirelli.com.
DIABLO is a registered trademark of Pirelli Tire S.p.A