ASRA American Superbike Racing Association Kicks off 2024 season with a thrilling event at Homestead-Miami Speedway.
New Freedom, PA — The ASRA (American Superbike Racing Association) is thrilled to announce the eagerly awaited start of the 2024 racing season with the inaugural event at the world-renowned Homestead-Miami Speedway on December 2-3, 2023. This spectacular race weekend will mark the highly anticipated opening round of the 2024 ASRA National Sprint Series.
ASRA Partner Mark Lienhard expressed his excitement about the 2024 season opener, stating, "We are thrilled to kick off the 2024 season at Homestead-Miami Speedway. The ASRA National Sprint Series promises to deliver a high level of competition. We've seen tremendous growth in the superbike racing community, and this season is shaping up to be one of our best yet."
Homestead-Miami Speedway, a beloved venue for motorsport enthusiasts, is the perfect location for the first round of the ASRA National Sprint Series. The track's challenging layout and superb facilities have made it a favorite winter destination for both racers and fans alike.
For fans attending the event, there will be a range of activities and attractions to enjoy. Spectators can explore the paddock area, meet their favorite racers, and experience the exhilaration of superbike racing up close. Food vendors will also be available throughout the weekend.
Tickets for the ASRA National Sprint Series at Homestead-Miami Speedway are available for purchase through the official ASRA website.
For more information about the ASRA National Sprint Series and the 2024 season, please visit www.asraracing.com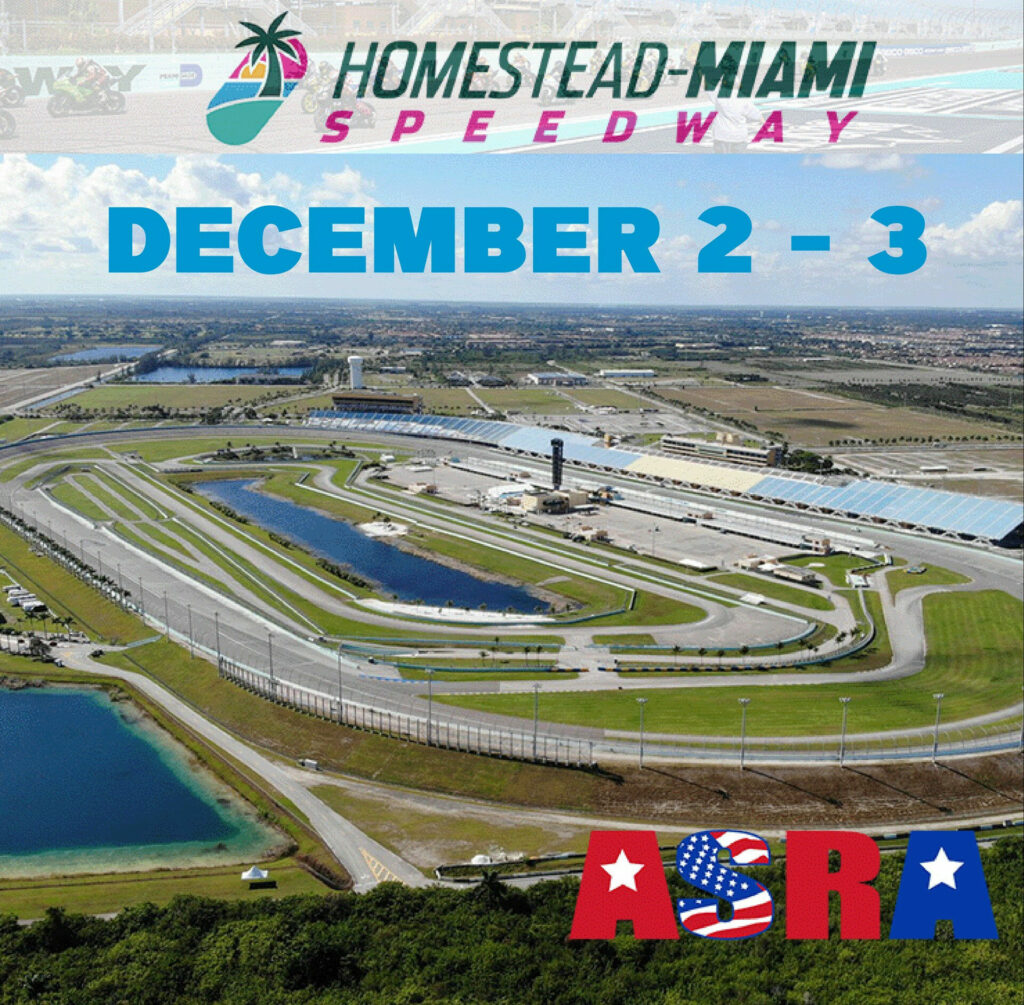 About ASRA: The ASRA American Superbike Racing Association is a premier motorsport organization dedicated to showcasing the skills and talents of superbike racers across the United States. With a commitment to fostering excellence in the sport, ASRA hosts thrilling racing events, bringing the best riders and teams together for unforgettable competition.