Andrea Dovizioso becomes a MotoGP™ Legend!
The Italian is inducted into the Hall of Fame at Mugello
Thursday, 08 June 2023
Andrea Dovizioso is now officially a MotoGP™ Legend! The 2004 125ccc World Champion and three-time MotoGP™ runner up was inducted into the Hall of Fame at the Gran Premio d'Italia Oakley on Thursday as Dorna CEO Carmelo Ezpeleta presented the Italian with his MotoGP™ Legend medal. The Autodromo Internazionale del Mugello provided the perfect backdrop, a venue Dovizioso has reigned in MotoGP™, and there was a packed house present for the ceremony.
Dovizioso won the 125cc World Championship in 2004, moved up to become a consistent challenger in the 250 class and then made his MotoGP™ debut in 2008, taking his first premier class podium as a rookie. The following season Dovizioso took his first premier class win and until his departure from Honda at the end of 2011, was a consistent podium threat. His next season saw him debut with Yamaha Tech3, where he again took a number of rostrums, before a move to the Ducati factory team for 2013 saw the two begin a long journey to the top.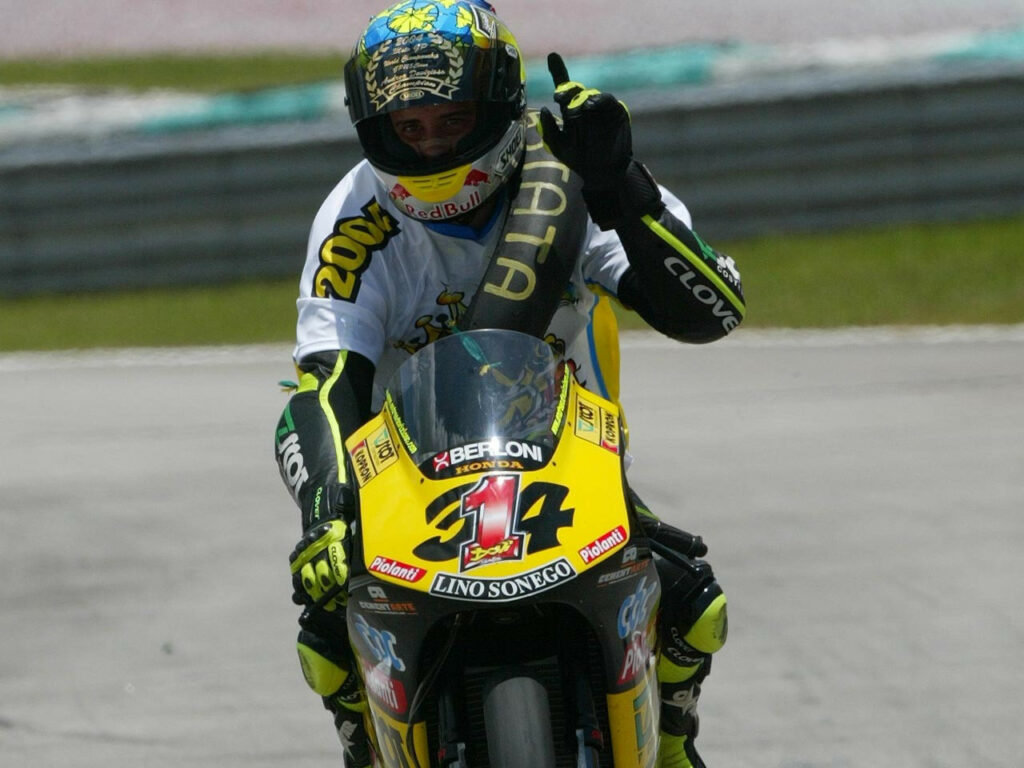 In 2014 Dovizioso garnered two podiums, in 2015 five and in 2016 another five – including a history-making win in the Malaysian Grand Prix, his first since 2009. That kicked off a renaissance of incredible frontrunning form as Dovizioso was Championship runner up in 2017, 2018 and 2019, taking 12 wins across just three seasons. His final win came in his final season with Ducati at the 2020 Austrian Grand Prix.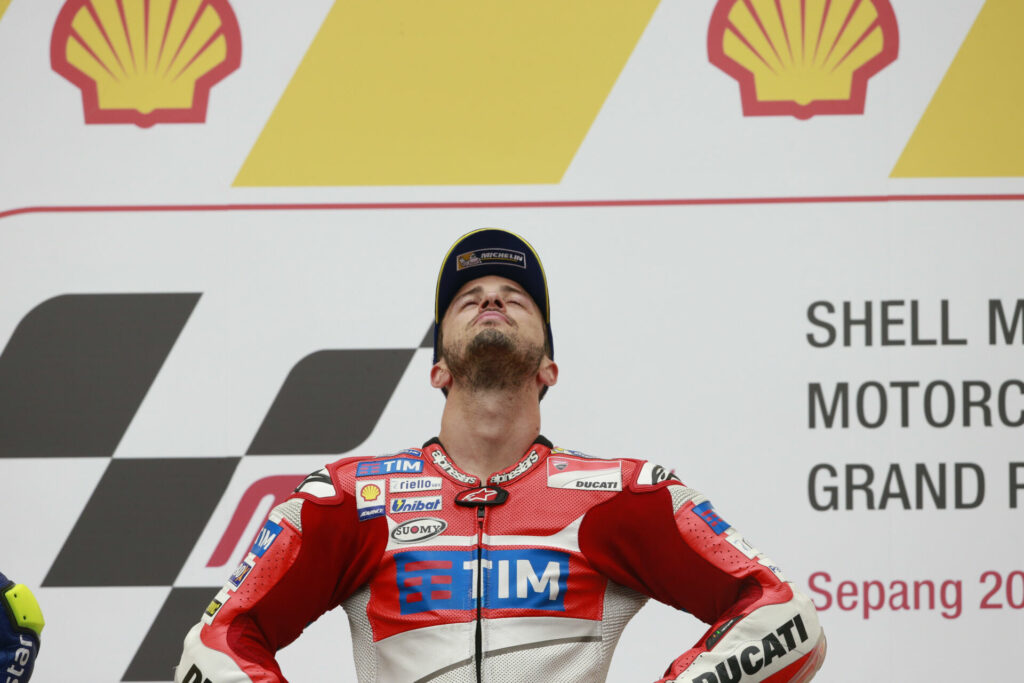 After a brief break from racing, Dovizioso got back on track in the latter part of 2021 as an Independent Team rider with Yamaha before retiring after Misano in 2022. His final hurrah saw the paddock come out to applaud both the achievements and class of a key figure in the modern era – and protagonist of some of the sport's best duels!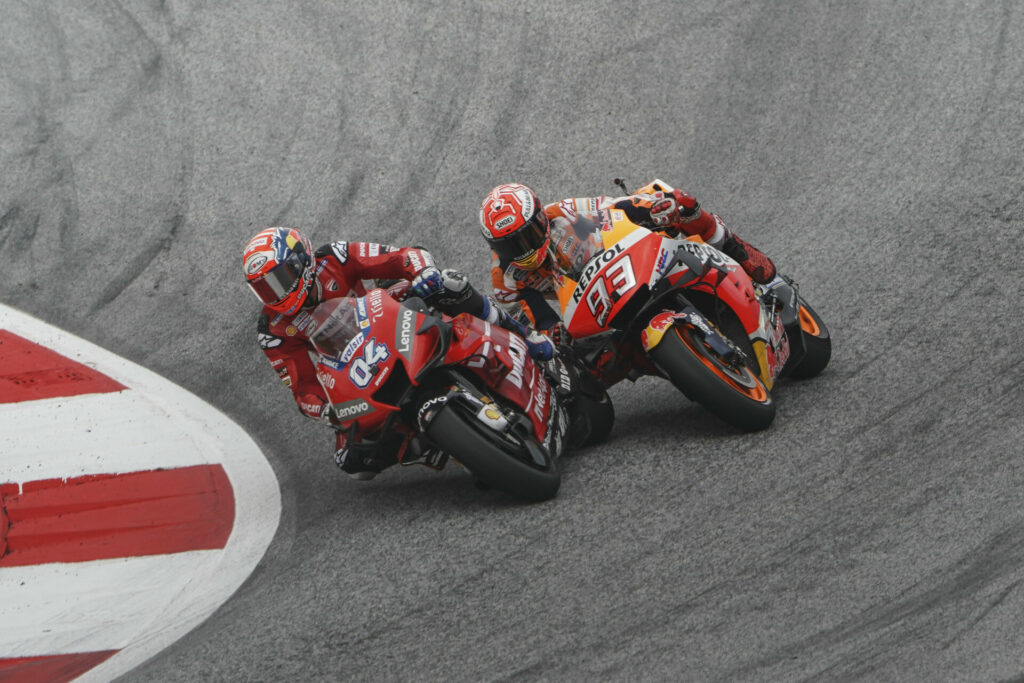 Now, Dovizioso joins a list of MotoGP™ Legends that includes Valentino Rossi, Giacomo Agostini, Hugh Anderson, Kork Ballington, Max Biaggi, Alex Crivillé, Mick Doohan, Stefan Dörflinger, Geoff Duke, Wayne Gardner, Mike Hailwood, Nicky Hayden, Jorge Lorenzo, Daijiro Kato, Eddie Lawson, Marco Lucchinelli, Randy Mamola, Anton Mang, Jorge 'Aspar' Martinez, Angel Nieto, Dani Pedrosa, Wayne Rainey, Phil Read, Jim Redman, Kenny Roberts, Kenny Roberts Jr, Jarno Saarinen, Kevin Schwantz, Barry Sheene, Marco Simoncelli, Freddie Spencer, Casey Stoner, John Surtees, Luigi Taveri, Carlo Ubbiali and Franco Uncini.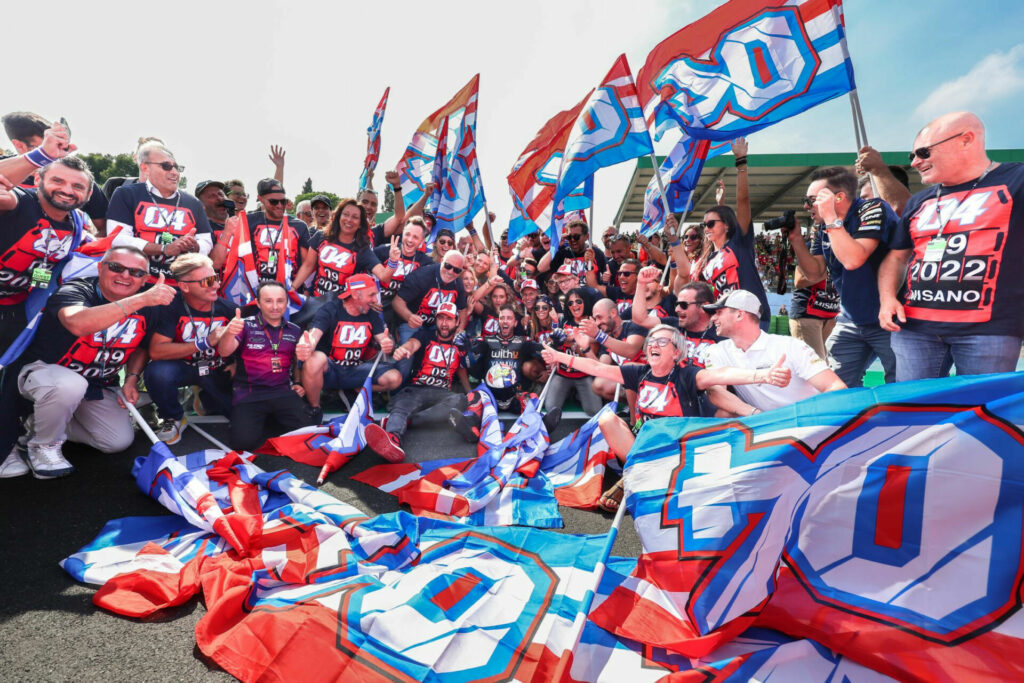 QUOTES
CARMELO EZPELETA, CEO OF DORNA: "It has been a big pleasure to be working with you all these years. I have a special memory, and maybe you remember, when you were racing in 125s, I was at the Sachsenring and you were on track, stopping before the end of the straight. We hadn't talked personally yet, but I congratulated you for the results that season, and I saw immediately your eyes… it was important for me to realise that someone like you was thinking about being stronger, going the next season to 250s and then in MotoGP… there have been some incredible races and an incredible history. Thank you very much for that.
"You are a great rider, but an even better person, our relationship has always been fantastic. You've told us many things and your presence in the Safety Commission has been something important for us, and I also want to thank you for that… your presence has always been a great help. You've been able to give many ideas to us, and the only thing I can say is that's it's a great honour for me to induct you into the Hall of Fame. Thank you, Andrea."
ANDREA DOVIZIOSO: "Thank you very much, it's a big pleasure to listen to what Carmelo said, I'm very proud. There are the results, everyone wants to win, but in the end if you come back here and hear something like that, you can be proud. So I'm really happy about the relationship we had over this long period and I'm so happy to be back today at Mugello, a special place for Italian riders, and to become a MotoGP™ Legend. It's something I didn't expect and I'm so happy to be alongside these names, it's something crazy. And I'm so happy to see everyone here!"
STATS
– 24 Grand Prix wins: 15 x MotoGP™, 4 x 250cc, 5 x 125cc
– 103 GP podiums: Dovizioso is one of 10 riders who has reached the milestone of 100 podiums. He has 62 in MotoGP™, 26 in the 250cc class and 15 in the 125cc class.
– 20 pole positions and 22 fastest laps
– 2004 125cc World Champion
– 15 MotoGP™ wins: Dovizioso is the third most successful Italian rider in the premier class in terms of victories
– 248 premier class starts: Dovizioso is second on the list of riders with most premier class starts, behind only Valentino Rossi