American Damian Jigalov, age 15, has signed a two-year deal with the Intact GP Dynavolt team to race in the European Talent Cup in 2020 and 2021.
According to Jigalov's father, Adrian Jigalov, they met the leadership of the Intact GP Dynavolt team through Damian's sponsor Arch Motorcycles during the Red Bull Grand Prix of The Americas at Circuit of The Americas (COTA) in 2019.
The team, which had already been aware of Jigalov through his participation in CIV events in Italy, then tracked the youngster's results throughout the 2019 MotoAmerica Junior Cup. Jigalov finished seventh in the 2019 MotoAmerica Junior Cup Championship with one podium and six top-five finishes.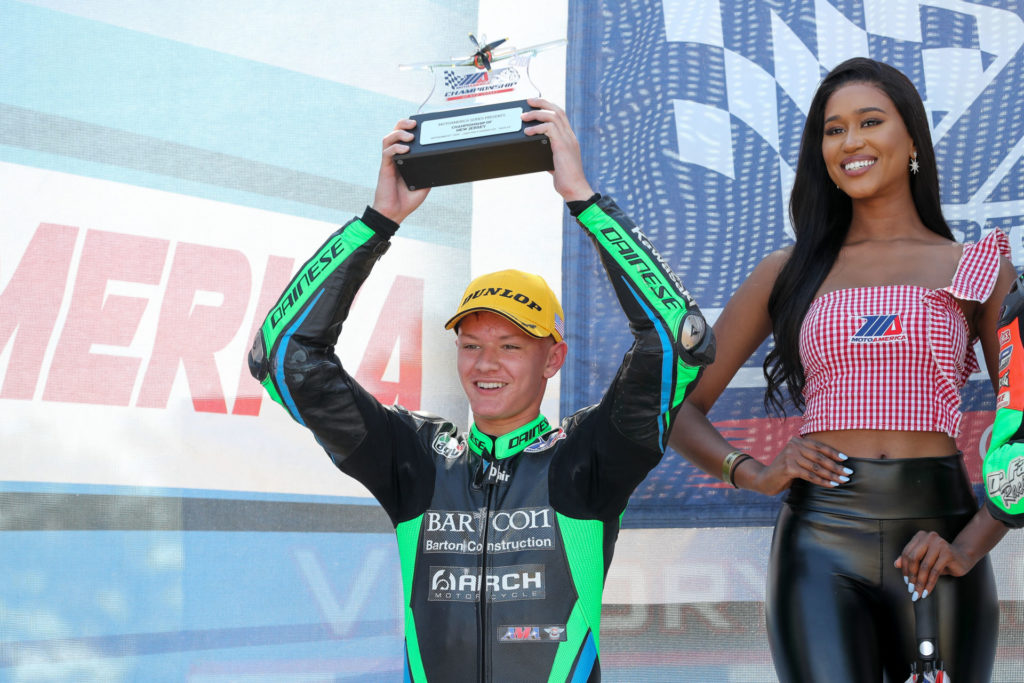 "That gave them interest in Damian, and they invited us to do a test in Spain with them," in December 2019, said Adrian Jigalov. "They brought the full team out, the full rig, and they spent two days testing with Damian [and some other riders from Europe]."
According to Adrian Jigalov, Damian did the fastest lap time of all the riders at the test and the team was impressed with his maturity, his feedback, and his willingness to accept and apply instructions.
"They were very pleased and they signed him to a two-year contract," said Adrian Jigalov. "So, he'll be racing in Spain for the next two years. He will be in the European Talent Cup both years. If he starts finishing in the top 10 regularly and the top five, they will give him wild card entries into FIM CEV Moto3 [Junior World Championship] as well. If he improves and the results are what they feel is necessary, the goal would be to put Damian in the Moto3 World Championship in the third year [2022]."
To make the most of his opportunity, Damian Jigalov is moving to Spain, near Barcelona, to live and train with his team up until the beginning of the 2020 European Talent Cup on April 25-26 in Portugal.