American Motorcyclist Association Adds Talent to its Racing Department
Hires Jeff Canfield and Michael Jolly full time
PICKERINGTON, Ohio — The American Motorcyclist Association has added two experienced racing managers to its full-time ranks — Jeff Canfield and Michael Jolly. The pair have been involved with the AMA and AMA-sanctioned pro and amateur racing for years as contractors but are now full-time employees.
Canfield will hold the position of Racing Manager and will be responsible for a wide range of duties on the AMA Supercross and AMA Pro Motocross fronts.
Jolly will fill the Off-Road Racing Manager position and be involved in all aspects of the AMA's substantial amateur racing activities, including transnational events such as the International Six Days Enduro.
"The AMA is excited to announce the full-time hiring of Jeff and Mike," said AMA Director of Racing Mike Pelletier. "They not only possess significant experience in the world of motorcycle racing, but they also know the AMA and how it operates and will hit the ground running in their respective roles. I have worked with both of them over the years, and we're looking forward to great things in 2023 and beyond."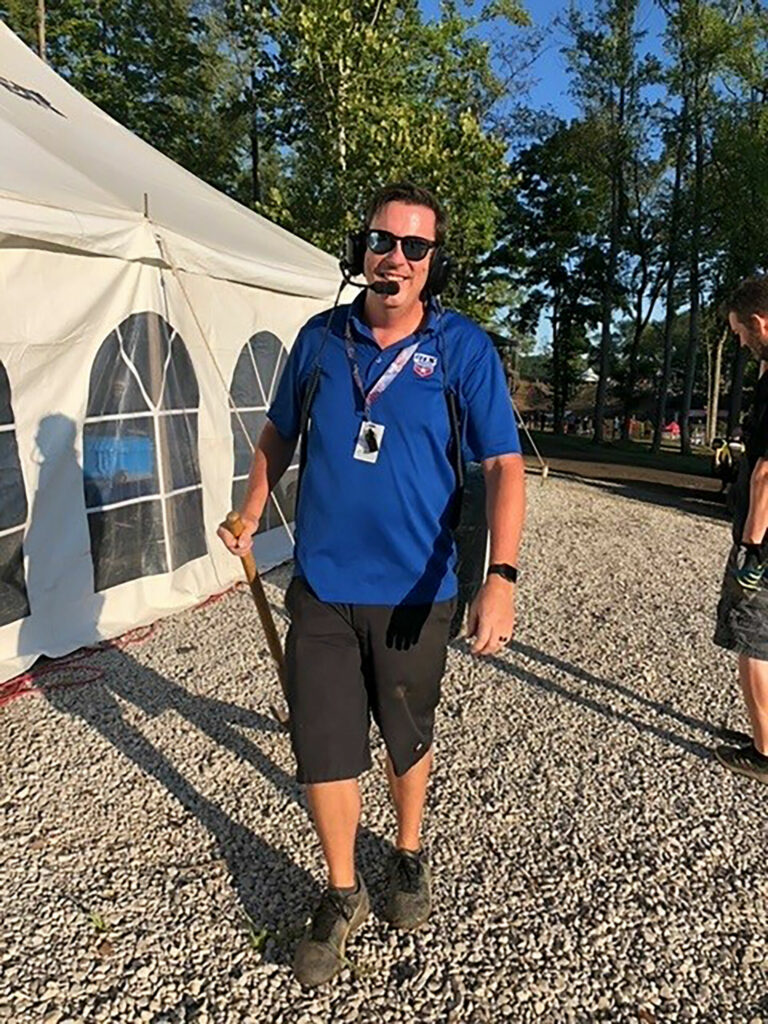 Canfield has been a motorcyclist from an early age.
"On my ninth birthday I got my first motorcycle, a Yamaha 60," says Canfield, "and from that day on I was hooked. I started racing flat track, TT and hare scrambles locally in upstate New York and competed in the amateur national championship for dirt track in '82, '83 and '86.
"I flagged a bunch of AMA Motocross Nationals in the late 1980s," Canfield added, "and some AMA Supercross events, too, when they came to area venues. In 2000 I sold my house and traveled with both series, doing various jobs, and after several years ended up as Race Director of the Pro Motocross Championship, which I've done for the last 14 years in addition to working Race Control during AMA Supercross events. I have been truly blessed to work with and see many of the world's best motocross and AMA Supercross riders, and I am very excited about this new opportunity with the AMA."
Jolly got the motorcycling bug early in life, as well.
"My Dad was a founding member of the Appalachian Dirt Riders club," says Jolly, "so I was involved pretty early; I actually started laying out and tacking arrows for National enduros at 10 years old! I have competed in all forms of off-road racing over the past 25 years, and have worked part-time for the AMA since 2015, primarily coordinating ISDE efforts. I'm excited for this new opportunity to help the AMA in all aspects of off-road racing."
The AMA is currently hiring for multiple positions. To see these opportunities, check out AmericanMotorcyclist.com/careers/.
About the American Motorcyclist Association
Founded in 1924, the AMA is a not-for-profit member-based association whose mission is to promote the motorcycle lifestyle and protect the future of motorcycling. As the world's largest motorcycling rights and event sanctioning organization, the AMA advocates for riders' interests at all levels of government and sanctions thousands of competition and recreational events every year. Besides offering members money-saving discounts on products and services, the AMA also publishes American Motorcyclist, a recently revitalized and monthly full-color magazine (and digital version of same) that covers current events and motorcycle history with brilliant photography and compelling writing. American Motorcyclist is also North America's largest-circulation magazine. Through the AMA Motorcycle Hall of Fame in Pickerington, Ohio, the AMA honors the heroes and heritage of motorcycling. For more information, visit AmericanMotorcyclist.com.
Not a member? Join the AMA today: AmericanMotorcyclist.com.