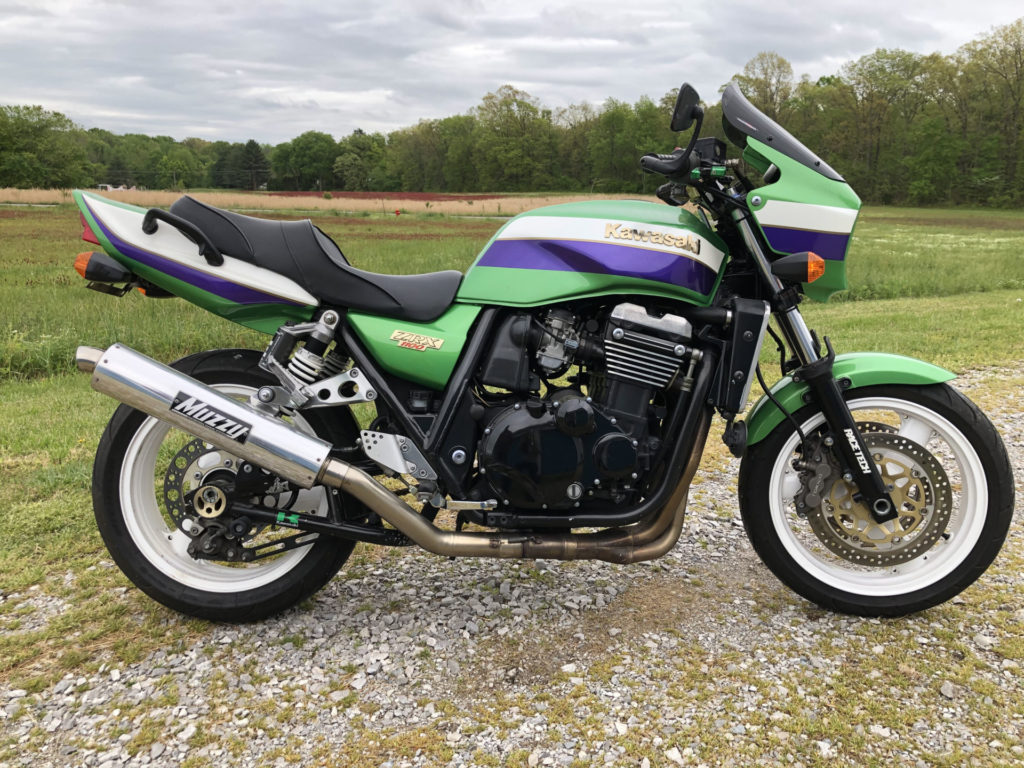 AHRMA is raffling off an autographed Eddie Lawson "tribute bike," a 1999-model Kawasaki ZRX1100, to benefit AHRMA and the Roadracing World Action Fund.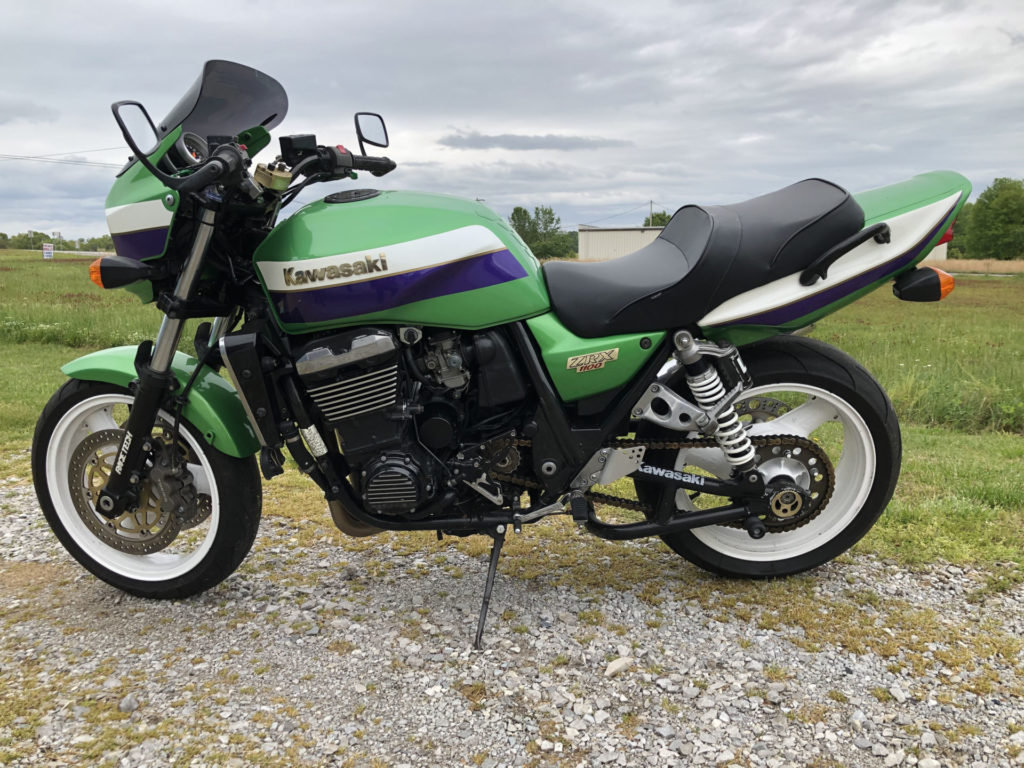 The fuel tank of the motorcycle has been autographed by four-time 500cc Grand Prix World Champion Lawson, and the autographing has been documented with photos.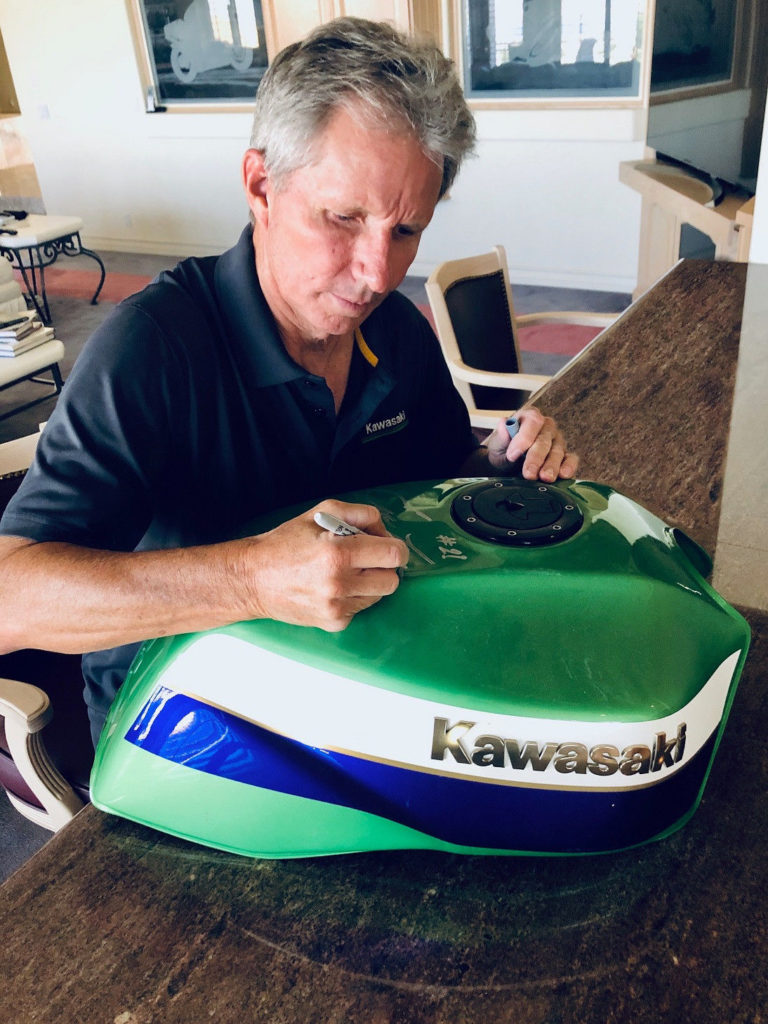 The 1999 Kawasaki ZRX1100 was donated by AHRMA racer Peter Nicolosi.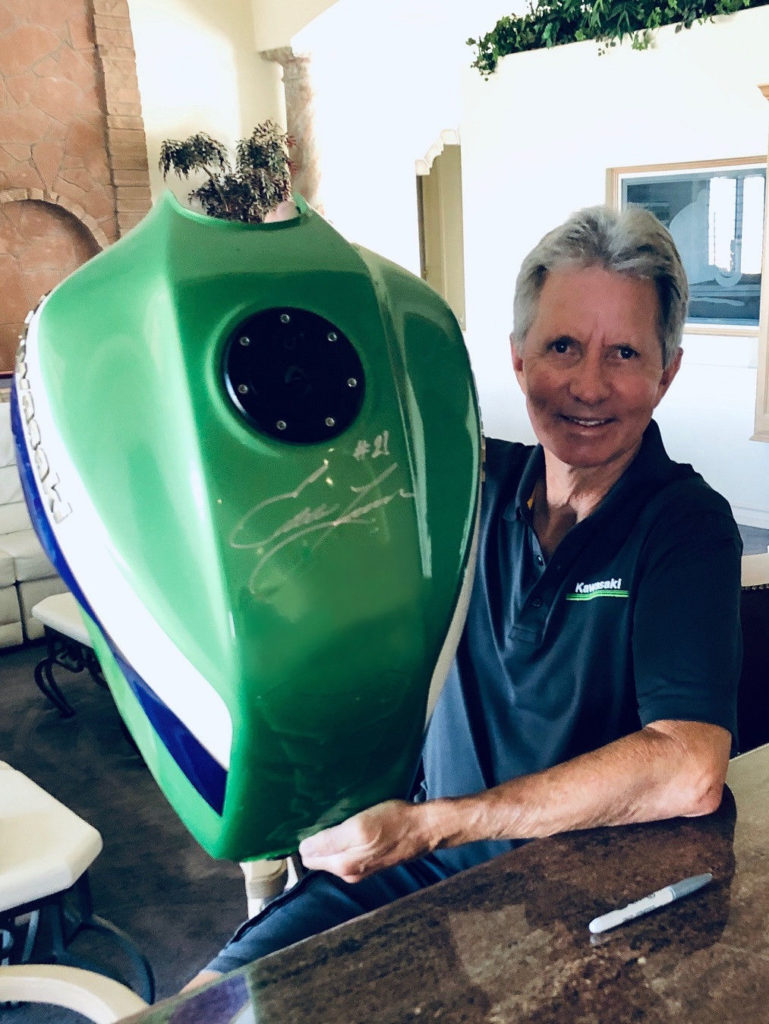 Raffle tickets are on sale now for $5 each or 5 tickets for $20. Raffle tickets can be purchased online HERE or in person at selected AHRMA events.
The grand prize drawing will take place during the Barber Vintage Festival October 9-11 at Barber Motorsports Park.The holder of the winning ticket does not have to be present to win.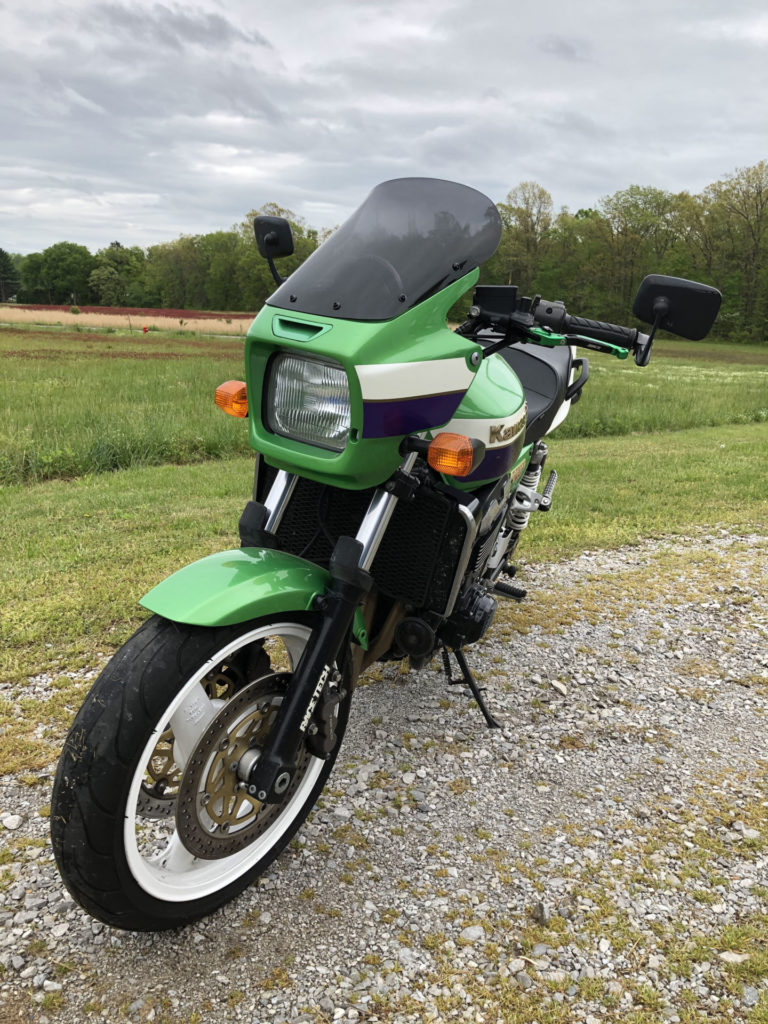 Other rules and restrictions apply.
AHRMA is a member-owned 501(c)(4) non-profit organization dedicated to enhancing the sport of motorcycle racing and the enjoyment of riders and spectators. For more information, go to www.ahrma.org.
The Roadracing World Action Fund – a 501(c)(3) non-profit organization – was founded by John Ulrich in 2001 and quickly gained monentum as a grassroots movement to improve racetrack safety for motorcycle racers and riders. At the time, haybales or stacks of tires were sometimes placed in front of concrete walls for rider protection in case of a crash. A far better solution for rider safety existed – inflatable soft barriers which absorb the energy of a crash. Soft barriers – made by Airfence or Alpina – can allow racers to often walk away from a crash which in the past might have caused catastrophic injury, or even death.
The Roadracing World Action Fund gained the support of the motorcycle community, as racers, riders, family and friends, motorcycle businesses, and racing organizations and racetracks helped to make use of soft barriers the standard, rather than the exception, for motorcycle races and track days at racetracks across the nation. Now, from Laguna to Daytona, Motorsports Ranch to VIR, Auto Club Speedway to Blackhawk Farms, and many more, soft barriers are deployed more frequently and in greater quantities than ever before, thanks to the contributors who, over 19 years, have donated more than $2,000,000 to support the Roadracing World Action Fund's mission of helping prevent racetrack injuries and spread the word through motorcycle road racing safety education, and deployment of Airfence and Alpina soft barriers. Donations are tax-deductible.
To make a donation or get more information about the Roadracing World Action Fund, go to https://www.roadracingworld.com/actionfund/.