FIRST PERSON/OPINION:
By Michael Gougis
Former MotoGP racer and World Champion Dani Pedrosa must be laughing at the World Superbike riders complaining that smaller riders (specifically, one Alvaro Bautista) have an advantage because of their size and that the rules have to be changed to accommodate heavier riders. To make things "fair" in the world of WorldSBK, they claim.
And all I can think is, not this again!
Pedrosa, for those of you with short memories, is a little guy. When I interviewed him at Laguna Seca, he barely came to my chin. I have a dog that's nearly the same weight as Dani. When the beast of a MotoGP machine he raced got out of shape, he was not able to wrestle it back into submission as bigger, stronger riders could. And that meant a career of tens of broken bones and hundreds of stitches, not to mention the missed opportunities for the MotoGP World Championship due to injury.
"There's no doubt why he's broken his body so much, even with little crashes," MotoGP veteran Jack Miller told Roadracing World MotoGP Editor Mat Oxley in 2018, when Pedrosa announced his retirement. "Whenever he has a crash the bike always flicks him into the air because the bike's so much bigger than him."
Somehow, Pedrosa finessed his Honda MotoGP machines to 31 wins across 11 seasons. That's fourth among the riders who competed only in the MotoGP class. But the big prize, the MotoGP World Championship, always eluded him.
Ask Pedrosa how much of an advantage being small is.
The combined bike-rider minimum weight issue has arisen again in WorldSBK, where Alvaro Bautista is on the verge of his first Superbike World Championship. Technical Director Scott Smart is reported to have said that he is in favor of the idea.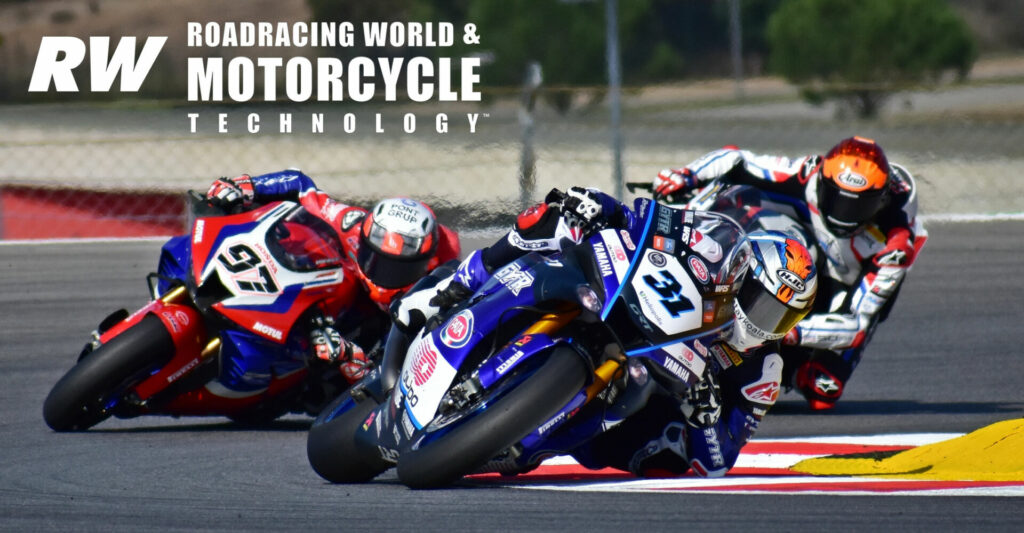 This proposal comes up when two things are happening in any given series.
The first is that a rider who is a lightweight is winning. The second is that the riders he is beating are popular. Every time Valentino Rossi's results started to dip, cries would emerge for a combined bike-rider minimum weight in MotoGP. Anything to get the sport's most popular rider back to the front of the field, it seemed.
Jonathan Rea and Toprak Razgatlioglu are two incredibly popular riders in the WorldSBK paddock. Rea's overall skills are beyond question – he has the ability to get the most out of a machine that has been hamstrung by the current regulations. Former British Superbike Champion and three-time Suzuka 8-Hours winner Alex Lowes is on the same machine as Rea, and this year it's 24-2 in terms of podiums, advantage Rea over Lowes. And Toprak's intense, locked-front-wheel, airborne-real-wheel corner entries have earned him a legion of fans as well.
So when they are getting beaten on a semi-regular basis by Bautista, well, the cry for a combined rider-machine minimum weight was pretty much inevitable.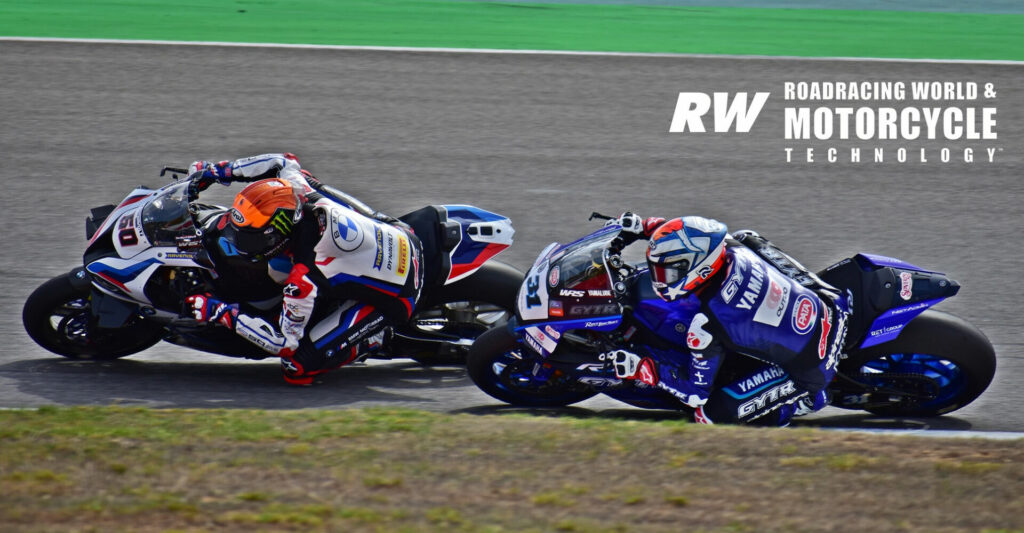 The reasons for not doing it are pretty easy to understand:
– Nobody thinks a combined rider-machine minimum weight is needed for "fairness" when the lightweight rider isn't winning. You didn't hear any of this during the two years Bautista was on the factory Honda and struggling to get a handful of podiums!
– Lighter riders have less muscle. And getting a Superbike around a track for a full race distance at winning pace takes muscle. I interviewed Chaz Davies a few years ago and we discussed the difference between riding the Ducati he was racing in WorldSBK and the Kawasaki that Rea was using to rack up Championships. It came down to this: Each could turn similar times over one lap. But the Ducati was so much harder to ride that Davies would inevitably make tiny mistakes over race distance. And Rea didn't. Strength is a part of this game, and bigger riders have more of it.
– Minimum rider-machine weight restrictions ignore the difference in results between two riders on the same machine. Ducati's Axel Bassani weighs 20 pounds less than Razgatlioglu. Yamaha's Razgatlioglu has far more wins and podiums. Does that mean the minimum rider-machine weight for Yamaha should be more than that of the Ducati?
The list could go on.
Full disclosure: As a former racer, competition-leveling measures rub me the wrong way. Some are acceptable when they are applied to the whole field. I get the need for spec rubber, for example. Rules are the same for everyone.
But I was one of those who objected to different rev limits for Superbike, and it remains painful to watch the Kawasakis fall behind on the straights because of the restrictions placed on the ZX-10RR's engine performance.
And combined rider-machine weights won't be the same for everyone, because due to differences in human beings, the machines will weigh different amounts.
And worst, minimum rider-machine weights will be determined in a manner that is most detrimental to those performing the best. Racing should celebrate those who are doing well, not punish them.
Look, let's get down to it: For much of the Superbike audience, the wrong rider is winning. If Bautista were from Wales, we'd hear a lot less about this issue. So why don't we admit that what we're trying to do is prevent a specific rider from winning and simply adopt anti-Bautista measures, such as:
– Nationality. Spanish riders get a three-place grid penalty.
– Hair: Braided hair, 10 seconds added to final race time.
– Tattoos: Anything visible above the neckline of zipped race leathers, drop one place. This will affect Scott Redding, too, so we might have to take a more sophisticated approach.
Anyone with all three must start from pit lane.
WorldSBK already has two competition-leveling measures in place. Rev limits for almost all machines are different. There are now "super-concessions" that allow manufacturers who aren't winning to make adjustments to their machines that the manufacturers of winning bikes can't make. All of these individually make sense in some ways.
The problem is that the more differences in the rules for different machines, the less it looks like leveling the playing field and the more it looks like managing the results.
Right now, the rules give the BMW a higher rev limit and more chassis adjustments than the Kawasaki, for example. The Honda gets even more revs and the increased chassis adjustments. The Ducati has higher revs still but fewer chassis adjustments. No two makes on the grid have the same rev limits, and several will have different rules on chassis modifications. Adding a minimum rider-machine weight limit means that – very literally – no two machines on the grid will be built to the same rules.
If the Ducati really is too strong, knock some revs off. Better, give the Kawasaki the revs it should have had. Or hey, crazy idea, same rev limit, same weight, same adjustability for everyone!
But don't penalize a 16-time Grand Prix winner, a 125cc World Champion, for being smaller than the average human being. To do so minimizes and denigrates the man's skill at doing something incredibly difficult with an immense level of success.
Instead, perhaps we recognize that while his stature may give him some advantages, it's not a golden ticket to the top of the podium.