Last week, Roadracing World offered fans the opportunity to win a special prize pack to attend this coming weekend's combined World Superbike/MotoAmerica event at WeatherTech Raceway Laguna Seca via our Roadracing World WeatherTech Raceway Laguna Seca Experience Contest.
To enter, fans were asked to send an e-mail to Roadracing World sharing their favorite memory of or experience at WeatherTech Raceway Laguna Seca.
The 10 winners were chosen based on their story-telling ability, creativity, and relevance, as judged by the editorial staff reviewing redacted entries with each entrant's name removed.
Each winner will receive two three-day General Admission passes with paddock access to the event, two lanyards, two pass holders, two 2019 WeatherTech Raceway Laguna Seca event schedules, and one official event poster.
Several of the winners, however, informed us that they would not be able to attend the event. As a result, new entries were chosen to receive the prize packs. These new "backup winners" are listed here in no specific order.
For more information on the upcoming World Superbike/MotoAmerica event at WeatherTech Raceway Laguna Seca, or to purchase tickets, please visit the event website www.weathertechraceway.com.

BACKUP
WINNER #1
Jordan Hall
Alameda, California
This is my entry into the FIM Superbike Championship / MotoAmerica
Sweepstakes at Laguna Seca July 12-14 2019.
It was a chilly 6 a.m. morning in a small town called Jemison, Alabama. Having only one stoplight in the entire city, Jemison was not a place
known for a fast lifestyle or motorsports. Jordan, a young 13-year-old boy
would get up as quietly as he could to not wake his grandma. As he tip-toed
downstairs he could see the gigantic 60-inch tube-style TV asserting its
presence in the corner of the living room, inviting. Jordan fumbled with the
remote a bit; his grandparents typically messed up a setting or two the night
before, making DirecTV harder to turn on and work.
A slight tap was heard from the TV set as it hummed to life.
"Find channel 221" Jordan kept repeating to himself. At the time, all
racing to his knowledge was on SPEED CHANNEL and the commercials were the only
hint he had at the upcoming races. "Just in time," Jordan said as SBK
came to life. Jordan was still new to the sport somewhat but his favorite
racers were Nicky Hayden and Valentino Rossi. Nicky was an all-american in his
eyes and resembled the south. Being new to the sport, Jordan had seen some
races prior but today was something different. As the race starts and everyone
is going full throttle, Jordan sits cross legged, eyes glued to the slightly
discolored TV set, some parts aged due to constant use. After a couple turns,
the young motorcycle racing fan would get his first glimpse of the famous
corkscrew of Laguna Seca, a turn which would change his perception of what is
possible in racing from that day forward. Nicky had won the race and from that
day Jordan had always wanted a motorcycle.
I remember that day clearly. I immediately jumped up from the
couch wondering not only WHY, but HOW a race track could be made like that. I
was wondering how the racers would take what looked like a sharp left then
basically drop off the edge of the track to then take a right turn!
That day I got more addicted to racing than I ever thought
possible. To me, Laguna Seca looks almost completely different than any track
I've ever seen. I was completely captivated. Being 13, I wasn't able to get my
hands on a motorcycle at the time.
It's funny how life works. Nicky Hayden had graduated to MotoGP
and was actually racing against my other favorite, Valentino Rossi and had beat
him in 2005 at Laguna. At that time I was actually 16 and homeless at that
time, taking college courses but I still found a way to stay involved.
I never imagined I would be able to see Laguna Seca in person. I'm
now a new 30 year old, ride a 2014 GSX-R750 since November 2018 (first bike) and pretty much allowed all things motorcycle to
consume most of my time! Most ironically is that I actually live in the Bay
Area now and Laguna is only 1 hour or less away from me. I haven't seen the
circuit yet. I promised myself the only time I would go there is if I got to
see motorcycle racing or I was able to do a track day there.
Honestly, winning these tickets would be nothing short of a dream
come true. Out of all of my racing history, I've always thought of Laguna Seca
as something extremely special. Even with their decibel limitations and all of
the politics surrounding the circuit, I still have a soft spot for it. I would
be extremely honored to be able to have that experience.
I had thought that I would have been able to get tickets for this
month's races but I recently left my job to pursue film making full-time and I
don't think I'd be able to go if this opportunity isn't available. I appreciate
your time in reading this and I wish everyone the best of luck regardless.
Most of all I wish Josh Herrin amazing luck on that day! (Suzuki
power!!)
Have a great day!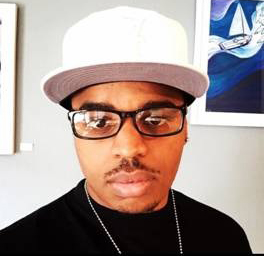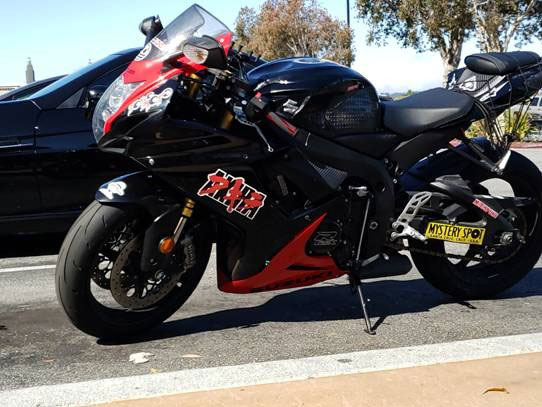 BACKUP
WINNER #2
Derald Hood
Carson City, Nevada
My wife, Kim, and I have attended the World Superbike races at
Laguna Seca a number of times and have always enjoyed our time there. Now, our
entire family likes to make the trip. In 2016, we participated in the parade
laps of the track. Pretty awe inspiring feeling the flow of the course and
knowing we were on the the same track raced by some of the sports greatest
riders. Our family cheered us as we rounded turn 4 and made me wonder what it
must feel like to be a pro racer, even for only a moment. Later, we had the
chance to meet Nicky Hayden at the Honda tent where he graciously signed autographs
and took photos. My 8-month-old granddaughter really took a liking to him and
he played with her for the several minutes he took out of his busy
schedule. Truly, he was an ambassador of the sport. The bikes, the
men and women that race them, the roar of the engines and the smell of racing
fuel…ahhhhhh! Thanks for letting me share.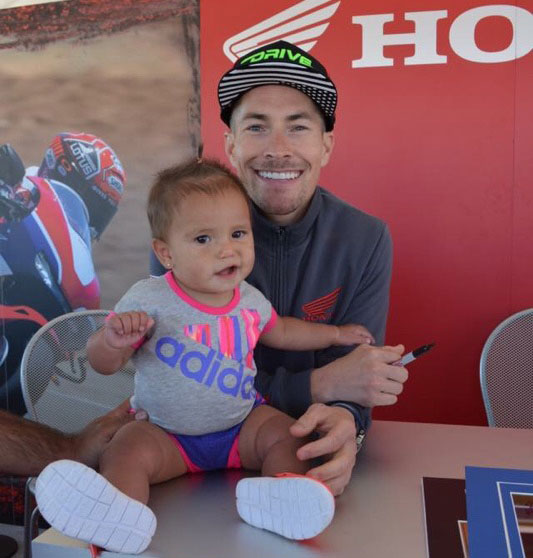 BACKUP WINNER #3
Allen Benson
Salinas, California
My very first time at Laguna Seca was back in 2008 when Valentino Rossi and Casey Stoner battled for 1st place. I was there with my dad and it
pretty much sparked my passion for motorcycles since. Just sitting there
watching that race was such an amazing experience. I haven't been able to go
for the past few years due to financial difficulties, but I would be so thrilled
to go this year! I'd want to take my dad again just because we both ride
motorcycles and I feel like we can bond over the weekend again. I'm sure you've
gotten hundreds of emails but I hope you guys read and pick this one. It would
mean the world to me and him! I'll be sure to tag you guys in all social media
aspects if I am picked! Thank you guys for your time.
CONTEST RULES
The Roadracing World WeatherTech Raceway Laguna Seca Experience Contest (the "Contest") provides the opportunity for motorcycle road racing fans to submit a story and/or photo about their favorite memory or experience at WeatherTech Raceway Laguna Seca. By entering this contest you agree to the Rules and Regulations as stated below.
RULES AND REGULATIONS: Eligibility: The Contest is offered in and open only to legal residents of the 50 United States and District of Columbia ("U.S."), and who at the time of entry are at least 18 years old. Entrants must provide their current city and state of residence to have their submission considered. The Contest shall be construed and evaluated according to the law of the 50 United States and D.C. Do not enter if you do not meet the above criteria for eligibility. Employees, officers, and directors of Roadracing World Publishing, Inc. and their immediate family members or persons living in the same household are not eligible. No purchase necessary to enter or win. Void where prohibited. Contest Period: July 1,2019, through July 5, 2019, 10:00 a.m. Entries accepted by email only. One entry per person. Submission of Entry: To enter the Contest, submit your favorite memory of or experience at WeatherTech Raceway Laguna Seca in your own words. You may send a photo as part of your story. Email entries to [email protected]. By submitting an entry, the Entrant guarantees that the story and/or photo entry is the sole, exclusive, and original creation of the Entrant and has not been copied in whole or in part from any other work, and does not violate or infringe any copyright, trademark/trade name, logo or intellectual property right; other proprietary right of any person (including but not limited to right to privacy or publicity or portrayal in a false light) or entity, and is the sole and exclusive property of the Entrant, is truthful in all respects, and accurately depicts and describes the facts and experience of the Entrant. Use of Entry: Entrant agrees to allow Roadracing World to publish the Entrant's name along with the story and/or photo entry on all Roadracing World-branded platforms including Roadracingworld.com, Roadracing World on Facebook/Instagram/Twitter, and Roadracing World print and online magazine, as related to the Contest. Entrant shall have no right of notice, review, or approval of any such use of the Entrant's name or story/photo, and Entrant acknowledges and agrees that the entry (or any part thereof) and name may be used in whole or in part, along or in combination with other works, and that the entry photo may be changed, altered, edited, or modified, used in distorted, illusory or composite form, or in any other manner, as solely determined by Roadracing World. Judging Criteria: Entries will be judged by Roadracing World editorial staff using the following criteria: 50% Story-telling ability; 25% creativity; 25% relevance. Editorial staff will not know the identity of Entrants until after Contest is closed and judging is finalized. Winners will be selected Friday, July 5 at 10:00 a.m. Prizes: Ten (10) winners will receive two three-day General Admission passes with paddock access to the GEICO U.S. Round of the FIM Superbike World Championship/MotoAmerica event at WeatherTech Raceway Laguna Seca, July 12 through July 14, 2019, along with two lanyards, two pass holders, two 2019 WeatherTech Raceway Laguna Seca event schedules, and one official event poster. Winner Notification: Winners will be notified by email and will be given information on how they can pick up their prize at the event. Winners are responsible for event travel, food, and accommodations. Privacy Policy:Click Here for Privacy Policy.