Birmingham, AL – Dan Kruger and his Nature Power Kawasaki Superbike Team win WERA National Challenge Superbike and Open Supersport Championships
After 25 podiums and a full championship season behind them, the Nature Power Kawasaki Superbike Team took the WERA National Challenge Series Championships in both Superbike and Open Supersport classes. They also won numerous WERA regional Championships and an AMA Grand National Championship this past weekend at Barber Motorsports Park.  Competition was fierce with Taylor Knapp, Stefano Mesa, Geoff May, and a host of other top MotoAmerica stars battling it out all season.
Dan suffered what looked like a season-ending injury five weeks ago at Road Atlanta during the N2/WERA Endurance race.  He suffered a concussion, several broken ribs, a bruised lung, and a badly fractured collarbone.  He got the collarbone plated and was back on track two weeks later where he unfortunately had yet another crash.  With his confidence at a low, the team headed into the WERA GNF (Grand National Finals) at Barber this past weekend.  The team had built a new 2022 Kawasaki ZX-10R racebike for the GNF and the motor blew on lap two of practice day.  Crew Chief Stefan Kuehn worked all night to build a new bike from the frame up and the team used the N2/WERA endurance race the following day as more of a test to set up the newly built bike.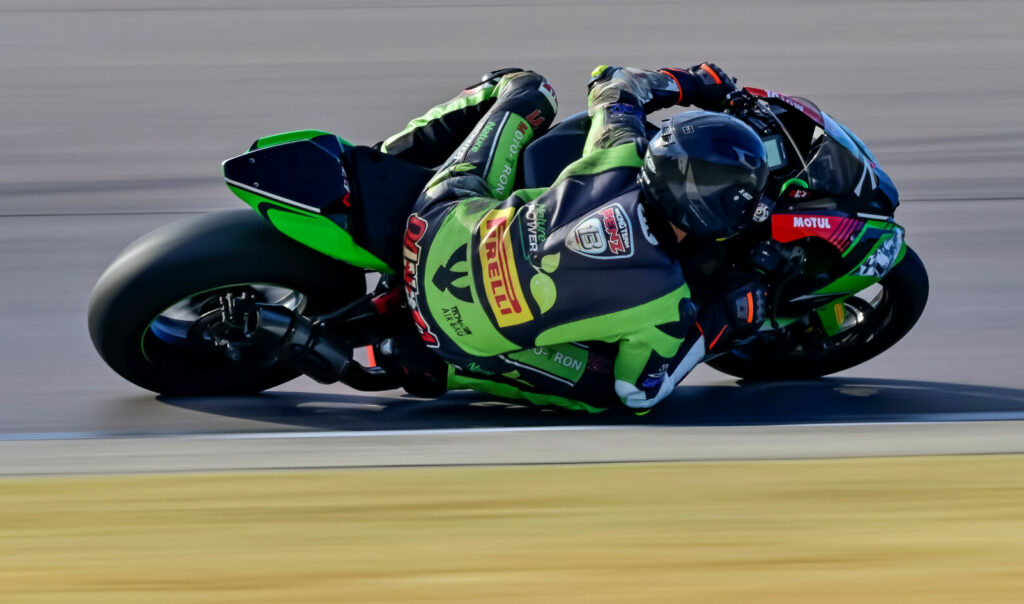 Dan rode with significant pain and the team came up with the strategy that was needed to win the National Championships for Pirelli (Thank you, Oscar.) and the rest of the team's sponsors that include: Xlite, RK, Mototron, EBC, HEL, SK Support, Titanic Kawasaki, PSI, Dainese, K-Tech, Kinetik, Nature Power, and Hindle.  A huge thank you to all of them.  We look forward competing in 2023 in various series and will announce our plans in the coming weeks.  Follow the team's news at www.facebook.com/dankrugerracingteam and thank you for almost getting us to a million followers.