Triumph Bonneville, 2022-Style: More Power, Lighter Weight, Better Brakes And Something Special
By Michael Gougis
Triumph introduced its 2022 Bonneville lineup today, with the company delivering more performance, lower emissions, reduced weight and upgraded components on the models that are at the core of the manufacturer's iconic British parallel twins.
"At our R&D center in Hinckley, we've continued the Bonneville's evolution since its relaunch in 2001, always working to maintain that original essence, but also to deliver a truly modern capability and a ride to match its legendary looks," said Steve Sargent, Triumph Chief Product Officer, at the worldwide launch delivered via livestream on YouTube.
The presentation delivered more than your typical press briefing. Triumph executives and engineers rode the bikes onto a stage, and one employee hand-detailed a tank on one of the company's new limited-edition models.
For 2022, the T120 (and matte-finished T120 Black) see their weight reduced by seven kilograms (15.4 pounds) with the introduction of lightweight aluminum rims and lighter engine internals. The reduced internal engine weight allows the bike to rev more quickly. The 1200cc Twin is now Euro 5 compliant, and comes with upgraded Brembo calipers in the front, cruise control as standard, new riding modes that adjust power maps and traction control simultaneously, and upgraded aesthetics, including new instruments.
The 900cc T100 not only is Euro 5 compliant, but it is four kilograms (8.8 pounds) lighter and makes an additional 9.9 horsepower, bringing the machine to 64.1 bhp at 7,400, the company said. It also receives cartridge fork internals and the upgraded Brembo calipers.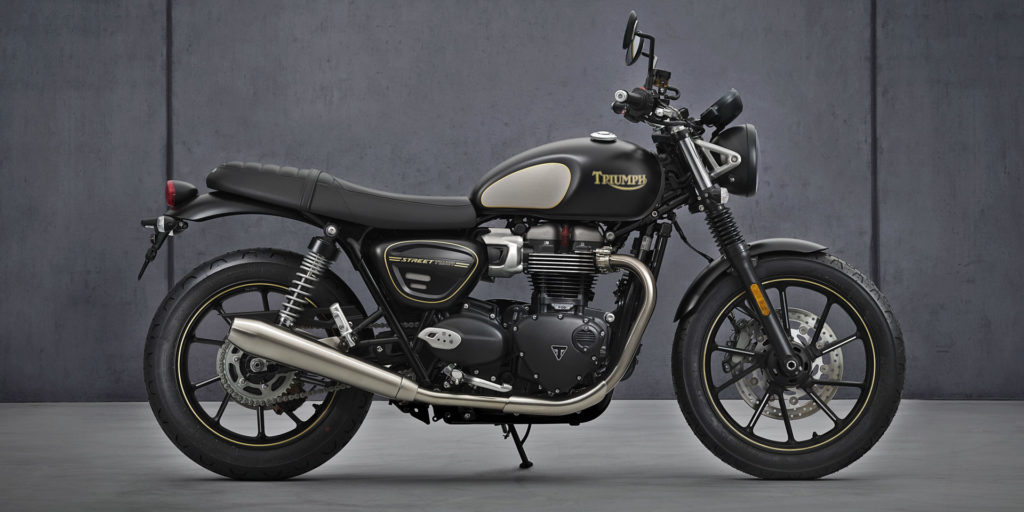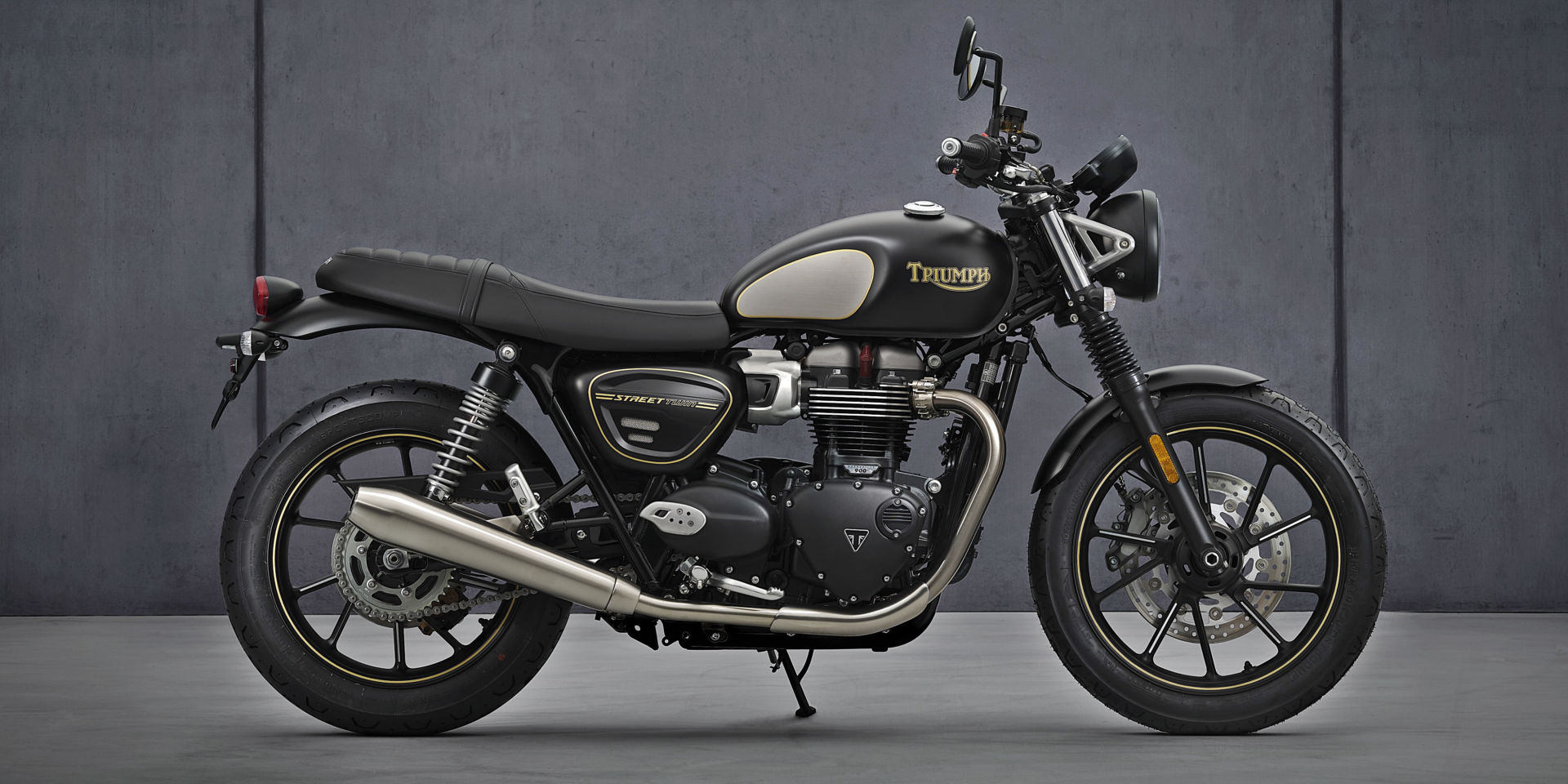 The 900cc Street Twin, the company's best-selling Bonneville, gets the Euro 5 upgrade, new cast aluminum wheels, a new seat and new detailing. The company will produce a limited run of 1000 Gold Line Street Twins, which will feature a matte finish and hand-painted gold details.
The 1200cc Speedmaster gets 47mm cartridge forks from Showa as well as lower emissions and new detailing.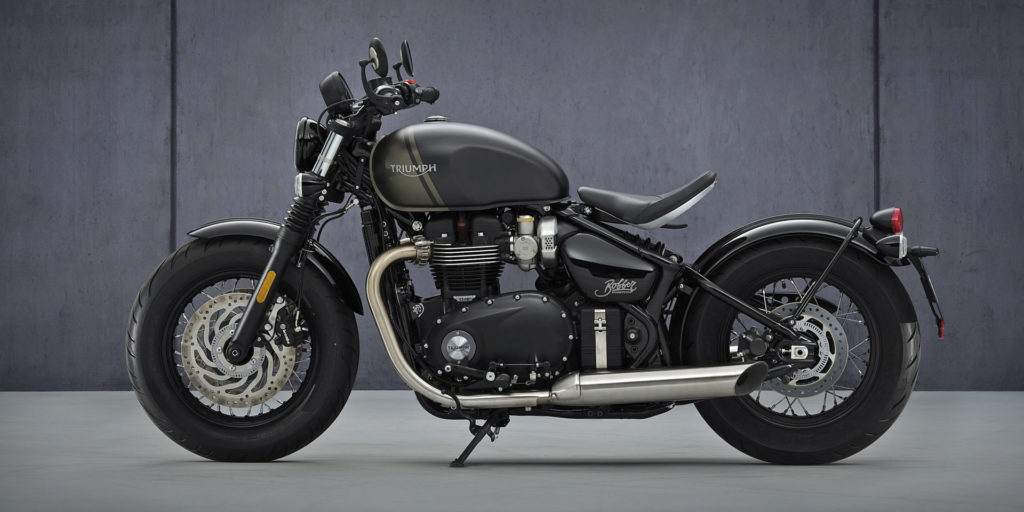 The company lavished attention on its new iteration 1200cc Bobber, which for 2022 incorporates the highest level of specifications from previous Bobber models. The Bobber gets a host of upgrades, including lower emissions, reduced weight, a larger three-gallon fuel tank, a wider 16-inch front wheel and upgraded Showa fork and Brembo calipers and front discs.
The Bobber-tune (torque-oriented) 1200cc engine gets the lighter internals, allowing it to rev quicker and is Euro 5 compliant. Riding aids include a new single-button cruise control revised riding modes, while styling cues include a new LED headlight.