Join us for an intimate night with 15x world champion Giacomo Agostini.
Friday December 2nd Team Obsolete will be hosting a dinner and reception at our Brooklyn Headquarters where Giacomo Agostini will be the Honored Guest. Come meet a racing legend, eat a fine meal and enjoy our collection of pedigree Grand Prix racing motorcycles.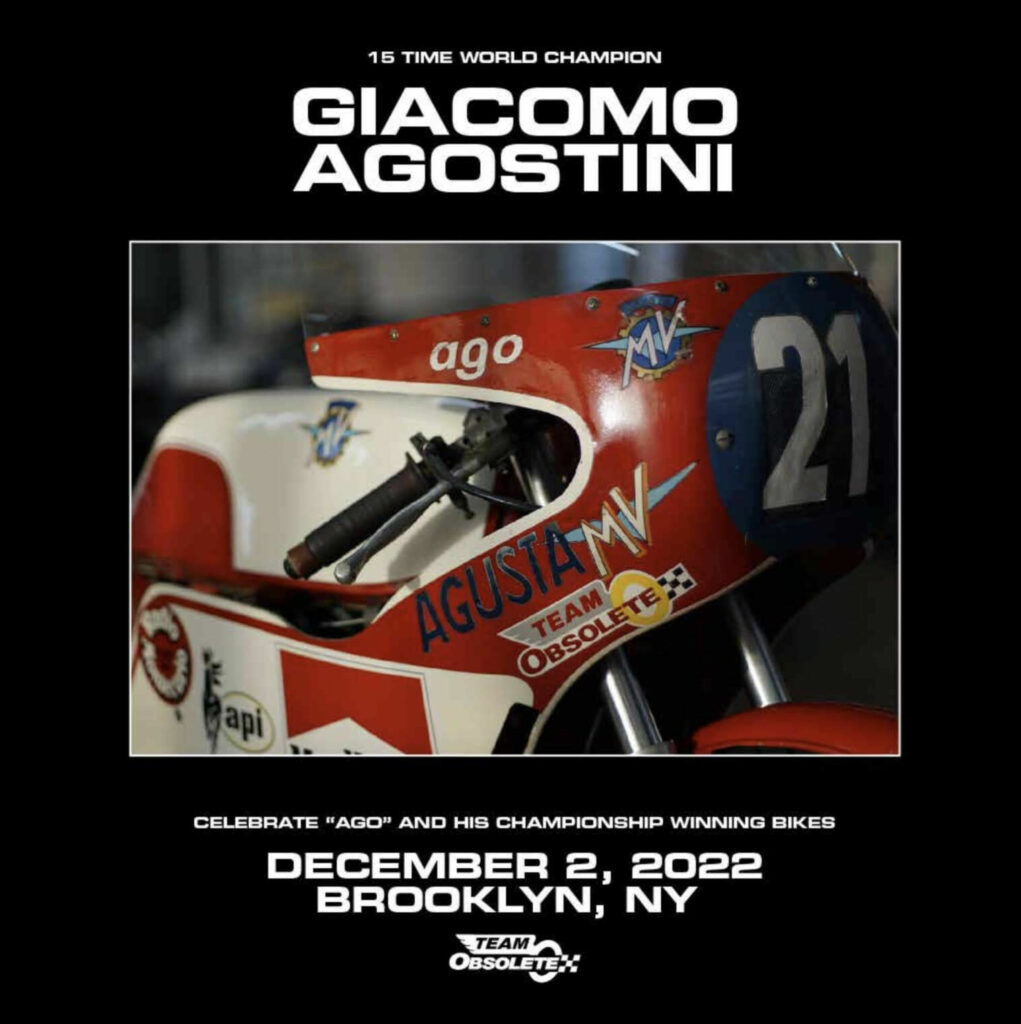 During the past 30 plus years, Ago has ridden "his" MV Agustas, now owned by Team Obsolete at many circuits in the USA and Europe, and the Isle of Man, however this is his first visit to Team Obsolete. Such a special occasion should be shared and as such we have arranged a dinner and reception.
This is the first time we are opening our showroom to the public.
To get more information or to purchase tickets, go
HERE
.