BELL ANNOUNCES LIMITED-EDITION CARLIN DUNNE RACE STAR
A replica graphic of Dunne's 2018 Pikes Peak helmet will be available in limited quantities
Scotts Valley, CA – Bell is proud to release a limited-edition Carlin Dunne Race Star DLX Flex helmet in partnership with the Carlin Dunne Foundation and the Dunne Family – honoring fallen racer Carlin Dunne's accomplishments as a motorcyclist and competitor, this replica of Dunne's 2018 Pikes Peak International Hill Climb Race Star is now available to the public in limited quantities.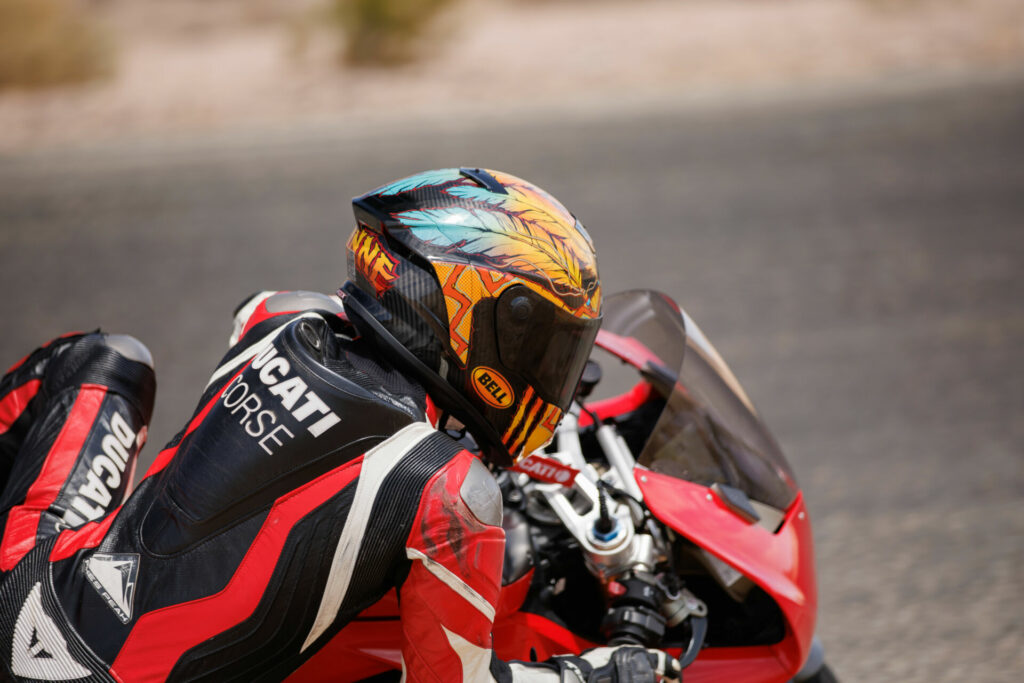 Carlin Dunne was a decorated motorcycle racer who competed in a multitude of two-wheeled disciplines including free ride mountain biking, road racing, the Pikes Peak International Hill Climb, desert racing including Baja and Hollywood stunt work. In 2018, Dunne set the record for the fastest time up Pikes Peak for a motorcycle while wearing a custom Race Star DLX Flex helmet painted by renowned artist Chris Wood of AirTrix. Bell commissioned AirTrix's artwork with the permission of the Dunne family to create an off-the-shelf graphic that looks nearly as striking as the original helmet Dunne wore in 2018.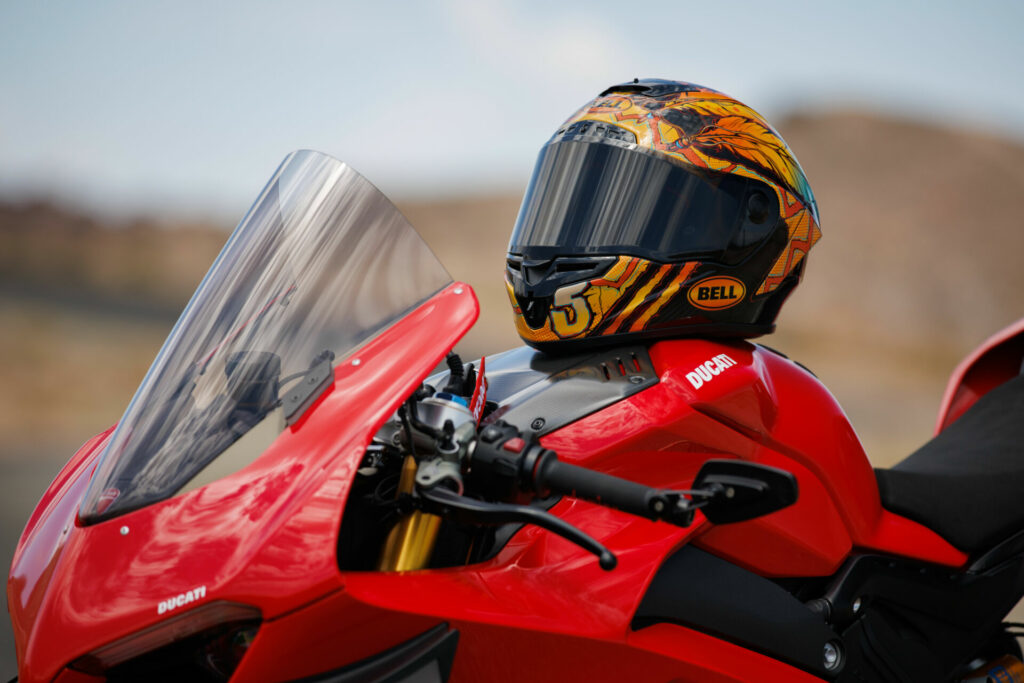 "The legacy left behind by Carlin Dunne speaks volumes for who he was as a racer and a person," said SJ Owen, marketing director for Bell. "We are thankful to pay our respects to Carlin with this special replica graphic designed by Carlin and AirTrix. The Carlin Dunne Foundation, created in Carlin's memory is doing important work to continue his memory and empower and educate future action sports athletes. This is a special helmet to honor an exceptional competitor and person."
The Race Star DLX Flex features a Native headdress graphic, giving a nod to Dunne's Native Mexican family lineage. The stunning gold, orange and blue feathers adorn the top of the helmet, while subtle pops of the Race Star's signature 3k carbon shell feature a gloss finish. Dunne ran 5 as his race number and it is displayed prominently on the helmet's chin bar which carries Native-Mexican inspired designs and shapes. Dunne is written across the back of the helmet in a special font, to complete the key details of the helmet.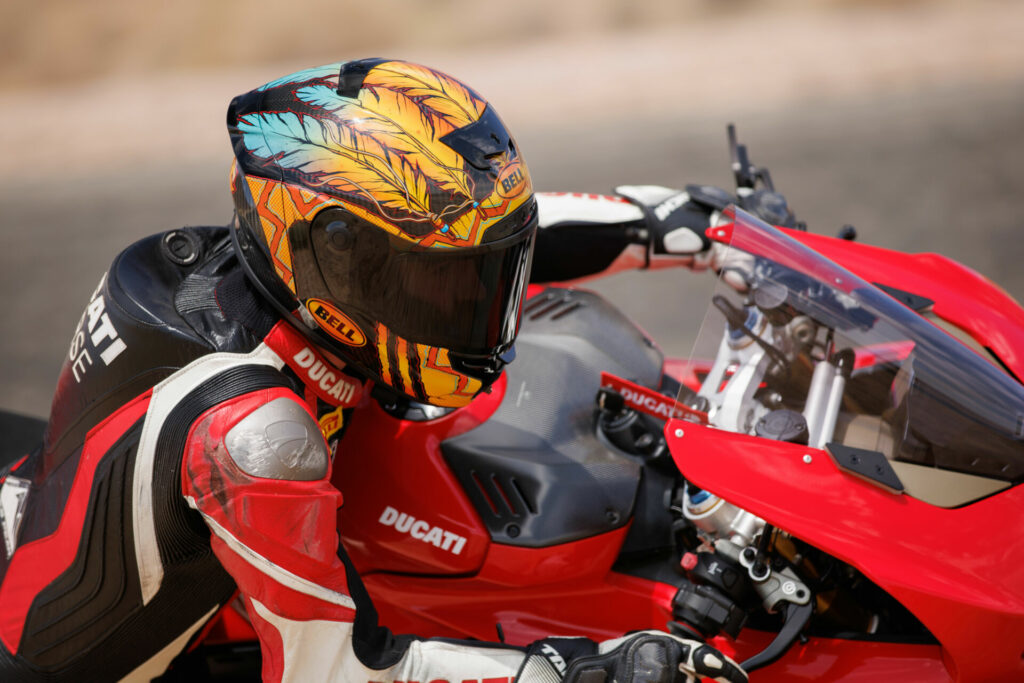 "Carlin was a special person who lived life to the fullest," said Daniela Dunne, Carlin's sister and the creator of the Carlin Dunne Foundation. "He wore Bell helmets throughout his motorcycle racing career and we're happy to collaborate with Bell on this special project. Carlin truly loved helping others learn and the Carlin Dunne Foundation was created to continue that mission in his honor."
The Carlin Dunne Foundation serves to develop preventative resources and rehab programs for extreme sport athletes diagnosed with or at risk for CTE, Concussion Syndrome, and Traumatic Brain Injury. And secondly, it provides mentorship programs for up-and-coming riders, and is developing a network focused on providing the tools necessary to succeed. Bell will provide resources and help to the Foundation in addition to releasing the graphic in Carlin's honor.
Available online and at Bell authorized retailers, the Carlin Dunne Race Star DLX Flex will retail for $919.95 USD in sizes S (54-55cm) through XXL (61-62cm).
To learn more about the Carlin Dunne and the Carlin Dunne Foundation, visit BellHelmets.com and follow Bell Helmets Power on Facebook, Instagram and YouTube.