Editorial Note: This article originally appeared in the June 2019 issue of Roadracing World & Motorcycle Technology magazine.
Shops: VP Racing Fuels
By David Swarts
VP Racing Fuels is one of the most recognizable brands in motorsports. Now, it is becoming a major player in mainstream automotive consumer products with VP-branded retail gasoline stations and convenience stores popping up across North America. And it all started with a young man using a chemistry set to formulate his own racing fuel in his parents' one-car garage.
"That's bulls—!" Steve Burns, the founder of VP Racing Fuels told Roadracing World. "That's the story the marketing guys feed people. There's lies, there's stories, and there's the truth. Here's the truth."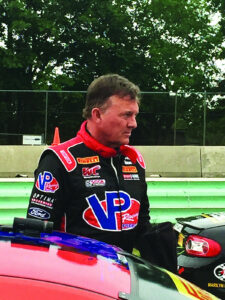 Burns' father, a World War II veteran who lived in San Antonio, Texas, often took his family on trips across the USA to reinforce his—and instill their–love of country. During one trip to the Smithsonian Institute in Washington D.C., Burns asked his father about a strange looking building he saw.
"My father said, 'That's the Library of Congress. Everything that man knows is written down in that library,'" said Burns.
Years later, Burns was a recent high school graduate and an aspiring amateur car racer who had machined a little too much off the block of his car's engine and suddenly had a fueling problem. "So I started doing some reading on fuels," said Burns, who added he barely found one or two pages of material on racing fuels in the entire University of Texas library.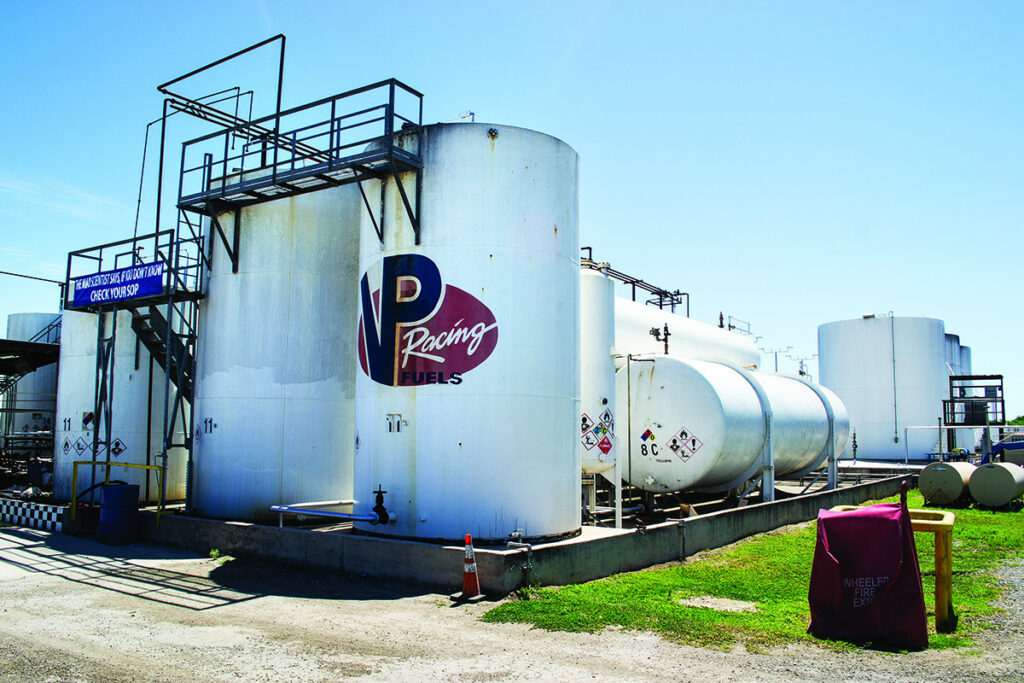 Burns drove to Virginia, set up a tent at a campground, and drove to the Library of Congress every day to educate himself about racing fuels. "This young librarian takes a liking to me and she starts feeding me a bunch of once-classified stuff from the war," Burns. "I learned a s—load about engines. I learned more about engines and engine theories than I probably could have learned anywhere else in America."
Burns came home and tried a few things with different fuel components, and he and some other local racers had some success with his stuff. Now what? "I needed components, chemicals, but where do they exist? How do you get them?" said Burns. "The refineries make them, but they don't sell five- or 10-gallon drums. So how do I get these components that I need?"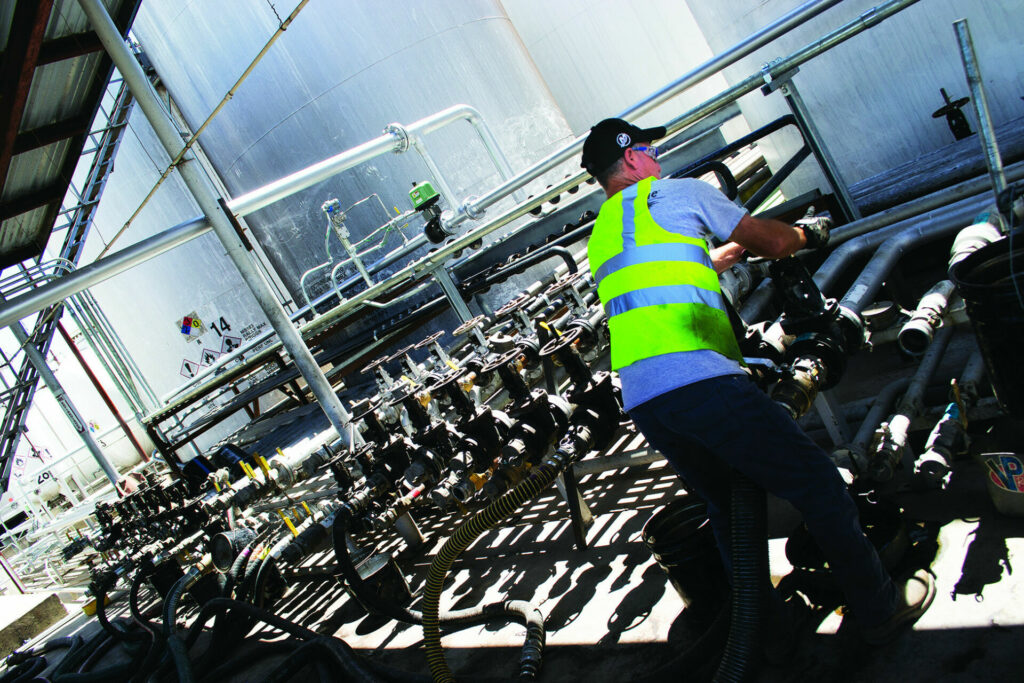 Burns then went on a quest and visited every refinery from San Antonio to Baton Rouge, Louisiana, that would let him in the gate. And even though Burns managed to talk to some high-level people at these refineries, the answer was always negative.
"One of them told me, 'Steven, even if your dad owned this place I couldn't do what you're asking me to do. I can't go out there and take a tap off of one of these lines of products going down the pipeline for you,'" said Burns.
Undeterred, Burns decided to revisit a refinery in San Antonio he had been to before ("Because they only said 'No' and not 'Hell no,'" Burns said.), but this time he learned that the refinery was owned by the father of a guy he had played football against in high school.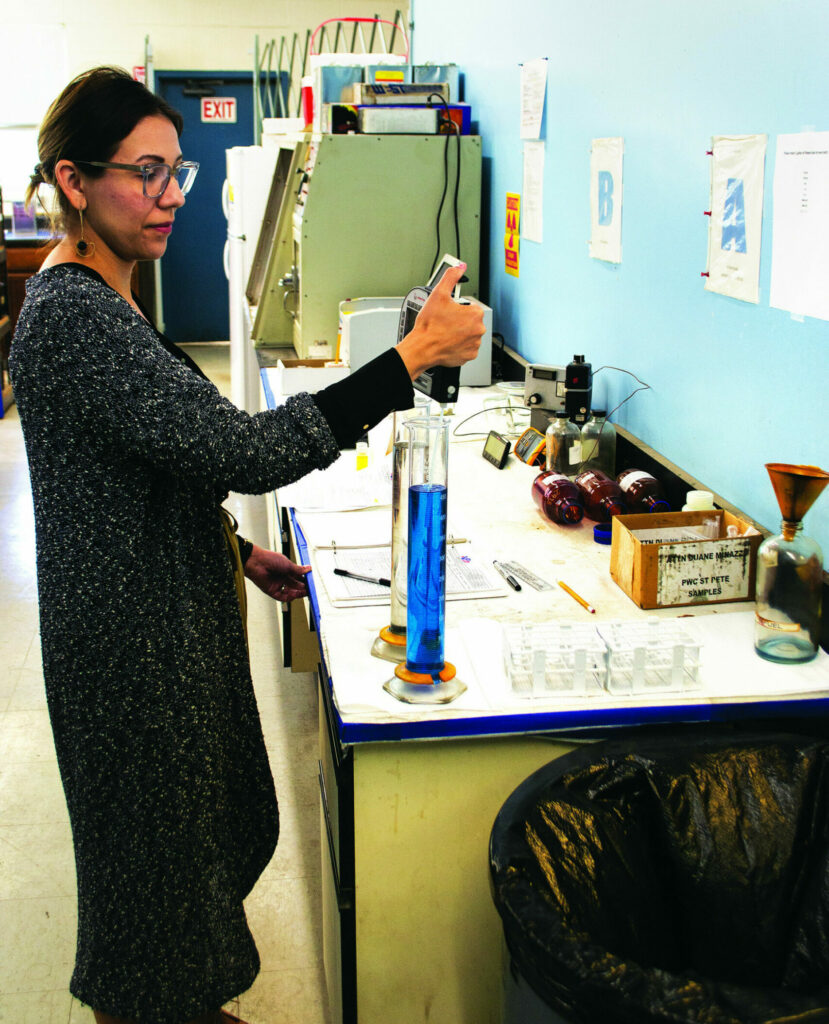 While waiting in the lobby for his high school friend to come in, the plant manager Burns had seen previously walked by. "He looks down at me, and says, 'Steve Burns, what are you doing here?'" recalled Burns. "I looked up at him and said, 'Hoping to see anybody but you.' "I didn't mean it bad. It just slipped out. He looked down at me and said, 'Come on.'
"He took me down to his office. He sits behind his desk and literally puts his feet up on his desk and says, 'So you're here again. What do you want me to do for you?' I started rattling off all these chemical names, and he goes, 'Whoa! Stop, stop, stop!'
"I thought, 'This is not good.'
"He picks up the phone, calls somebody, and goes, 'Hey, Tom. I've got a good buddy in here who wants to make race fuel, and I want to help him. I want you to come over here and I want to get started on the project.' He puts down the phone, turns to me, and he goes, 'Is that what you want me to do?' I said, 'Yes, sir.'"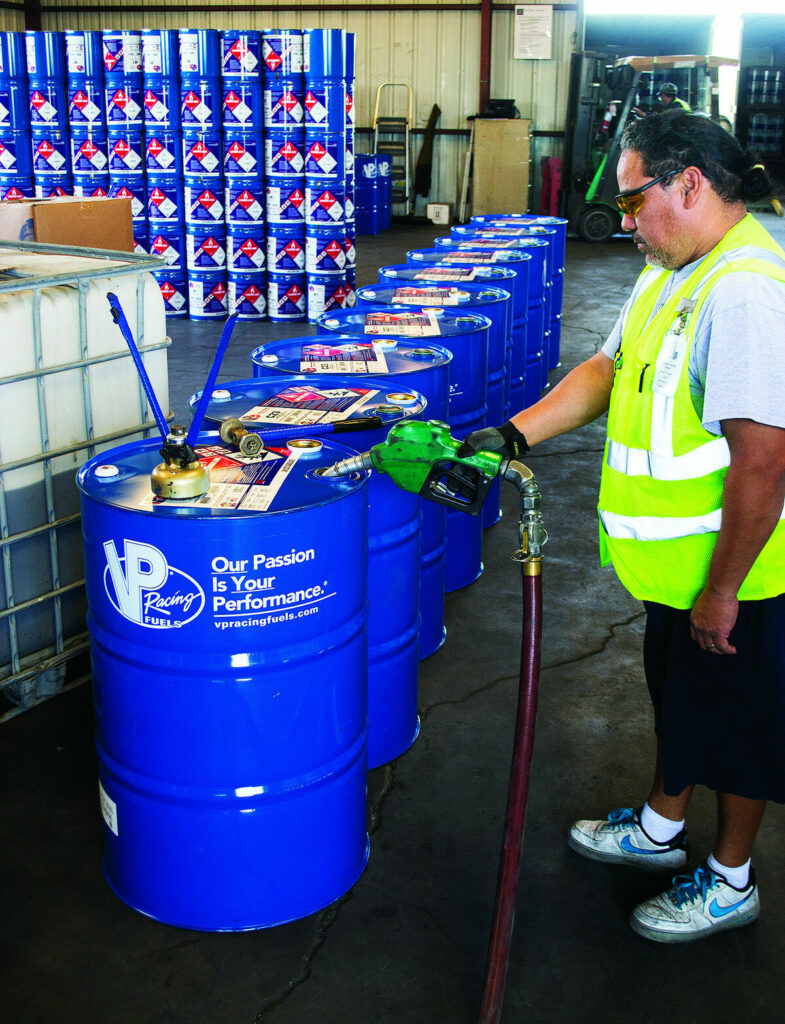 Burns went to work at the refinery, and for the next six months he swept floors, emptied trash, and cleaned equipment in the refinery's laboratory before the chemists started helping him work on his own fuel. About one year later, Burns took some of his new fuel to a drag racing test in California where Larry Torres and John Lingenfelter were preparing for the next season. Burns gave each man a five-gallon drum of fuel to try, and each man said they might try it if they had enough time.
"Torres tried it at the very end of the day and his car picked up 0.15 second. That's a car length and a half. That's significant," said Burns. "He comes over to me and goes, 'Did John try the fuel?' I said, 'No.' He said, 'I did.' I said, 'Well?' He said, 'It's OK, but I want to talk to you. I will tell you what it did, and I will use it, and I will do an ad for you, but you've got to promise me you won't give him any or sell him any.'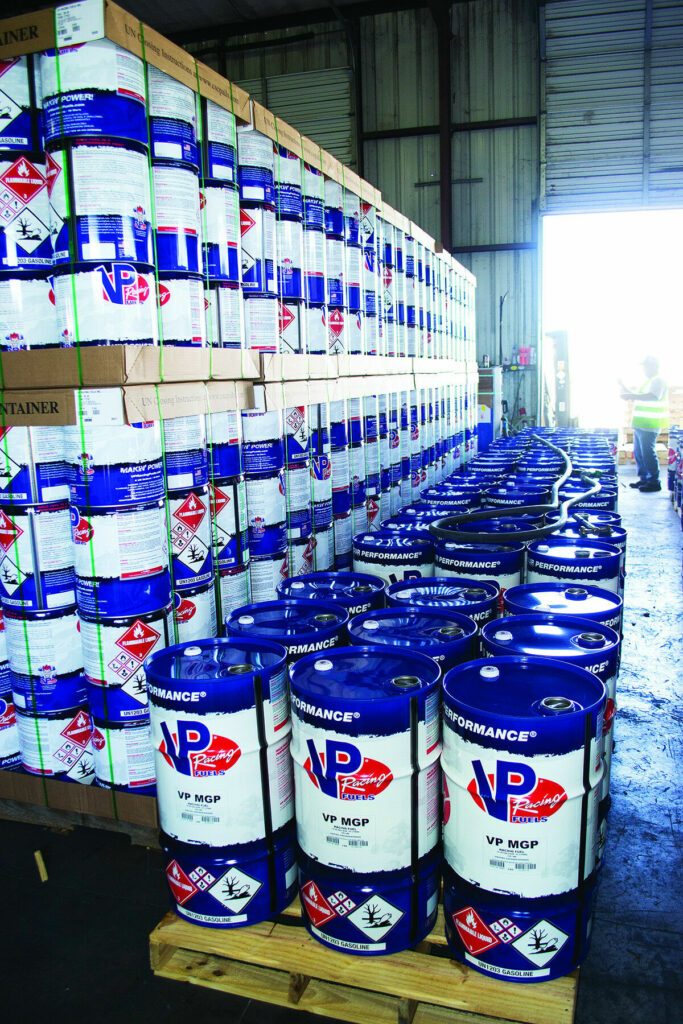 "You can probably guess who the last two racers were in that next event in Pomona, California, and on the cover of the magazines is Larry Torres winning by half a car length over Lingenfelter. Cover shot! And Larry did what he said he was going to do and did an ad for me."
Six weeks later at the next National drag race, Burns said all of the top competitors in the gasoline classes were using Burns' new fuel, C12, the first product for VP Racing Fuels, and Lingenfelter became the first VP Racing Fuels dealer.
That was 1975, and within a few years nearly every top motorsports team in America that burned gasoline was using VP Racing Fuels. "I did not start it as a business," said Burns. "I was just doing it to get enough money to stay in racing, and in the end I went racing against major corporations with major corporations. It was an all-out race, racing against Sunoco, Union 76, the guys over at Phillips."
From there, VP Racing Fuels grew to where it now has 70 different racing fuel products, over 150 employees, five production facilities in the United States, and hundreds of dealers and retail outlets all over the world.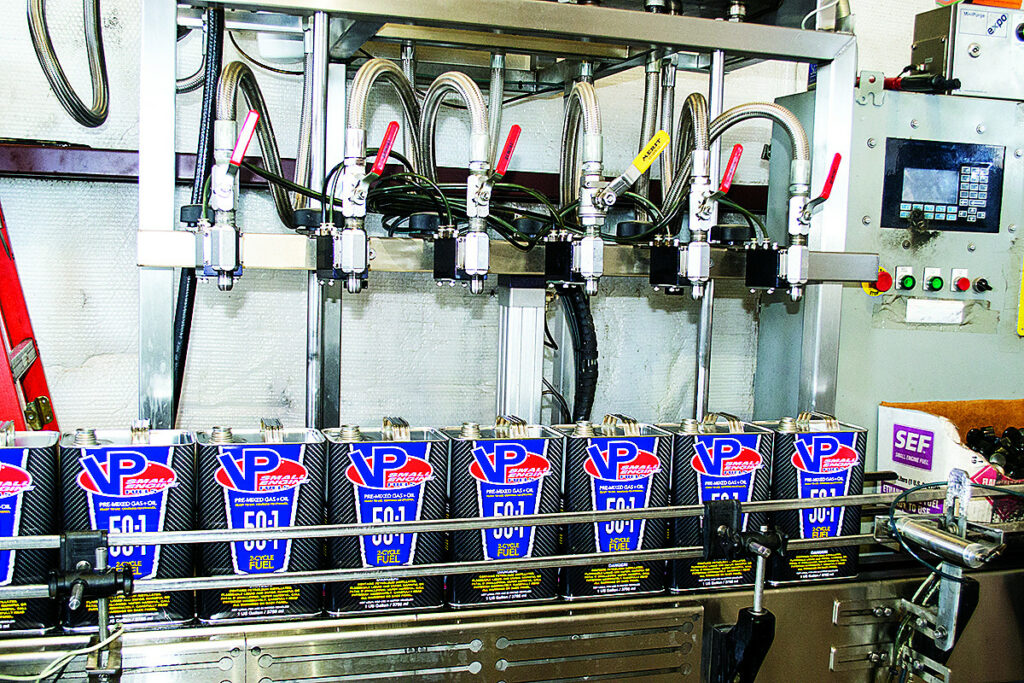 In 2011, Alan Cerwick, a former executive who helped refiner Valero set up gas stations, joined VP Racing Fuels as its new President and led a rapid expansion of the company by adding new consumer product lines – including octane boosters and motor oil for passenger cars – and launched a program to rebrand independent gasoline stations into VP Fuels stations selling passenger car fuel, racing fuels, and VP's consumer products.
Everything worked so well that Burns, now 66, decided to sell VP Racing Fuels to Cerwick, step back into a part-time role in Research & Development (R&D), and get back to – you guessed it – racing.
In the last few years, Burns has driven in the Pirelli World Challenge series, achieved top finishes in SCCA Pro and Trans Am races, and even won a World Championship on a three-man sailboat.
"I don't have to worry about meetings and insurance and legislation and people who say we've don't have enough trees on our property," said Burns. "Al [Cerwick] and those guys do a great job with that, and I just need to make sure no one kicks our ass in fuels. To do that I've got to maintain an awareness of what's changing in racing, because racing is obviously not static.
"And by going racing as an owner and driver I realized it's different than it is sitting in VP's seat. It doesn't matter at VP what you want to do. It only matters what your customers want to do. You can make the coolest s— in the world but it doesn't matter if no one wants it. So you've got to build stuff people want and stuff they need. That's my job now."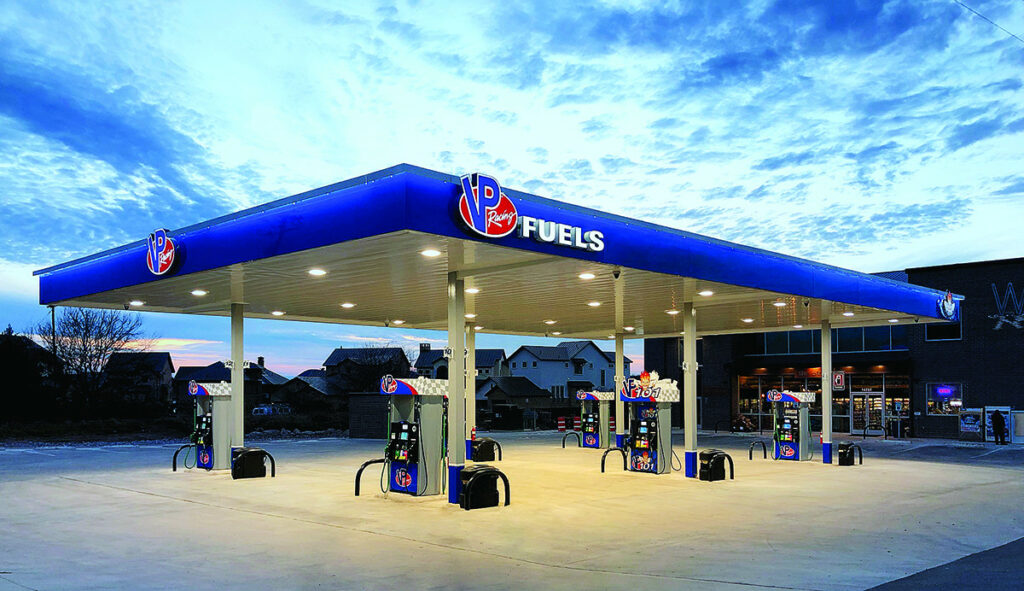 VP Racing Fuels' main production facility is located on 50 acres just south of San Antonio. There, raw components come in from refineries via rail cars and tanker trucks. Those components are then tested at VP's on-site lab to verify quality before they are offloaded into one of the many storage tanks, which range from 8,000 to 150,000 gallons in capacity.
All of the tanks at the facility are connected by pipes. To make a product, components are piped into specially constructed blend tanks according to an established recipe that is measured down to the gallon of each component, and for the most part the same man has been doing all the blending in San Antonio since 1985.
The mixture is then analyzed by one of two full-time chemists using a gas chromatograph, and if it meets the desired specification, it is then piped to a storage tank. From there, finished products are piped to a nearby warehouse where they are then pumped into the appropriate five-, 15-, and 54-gallon drums, which have a special anti-corrosion coating on the interior. The plant in San Antonio also produces VP's own, iconic five-gallon plastic fluid jugs, and also bottles VP small engine fuel, which is sold at Walmart, Home Depot, and other retail outlets.
Even with its tremendous growth expanding into consumer products and gas stations over the last few years, VP Racing Fuels still hasn't forgotten where it came from. Evidence of that fact is the company recently going out of its way (selling fuel at subsidized prices) to replace Sunoco as the official fuel of MotoAmerica.
"A lot of our competition's race fuels are kind of a side thing for them," said Burns. "It helps with their marketing, but realistically if they stopped making race fuel tomorrow it wouldn't affect their business. In our case, race fuel is our business. It's our core. Even with all of the other new products that we have, race fuel is still our core."