"Risky Business"
By California Superbike School Founder Keith Code
Ninety-nine percent of the riders I speak with pledge allegiance to safety as their primary goal for rider training. The same 99 percent will also grin sheepishly and raise their hands when asked if they'd like to be faster riders, too. How can we reconcile these two seemingly antipathetic ideas?
Insurance company actuarial tables, most of which probably list motorcyclists in the "risk-taker" category, can provide intriguing clues to solving this conundrum. Doing research into that field of data led me to an interesting conclusion: American society tends to consider taking risks to be an immoral act. They largely disapprove of risk takers. This probably stems from herd mentality where—rightly—one member becoming incapacitated can impede the entire group's thrust towards survival.
In America, attitudes toward riding motorcycles amongst non-riders run the gamut from vague to passionate disapproval. This disapproval is sometimes rooted in nothing more than some strange amalgamation of gut-level consideration—it just looks wrong to them. Often, the simple threat of danger generates images of dread and fear. Some may see themselves at risk only because another is willing to expose himself to risk, and therefore they themselves may someday yield to that same urge. Still others see motorcycling as a potentially dangerous trend that might catch on—passion can be frightening to the faint of heart. Jealousy—or its close cousin, fear of missing out—can also fall into this emotional category. Some may lament missing out on the freedom and joy of riding a motorcycle.
Riders approach risk differently. Few of us can ignore the fascination of a close-up photo of a bike leaned over in a corner. Even frozen in time, these images generate visceral, titillating sensations and speculation of what it would be like to be the rider in that picture. There is an erotic (from the Greek, eros, meaning "desire") quality to it. I'd wager that many male riders would be equally as much or more fascinated by a photo of a MotoGP rider in a full-lean, full-lock power slide as any Playboy centerfold. Riders are attracted by risk.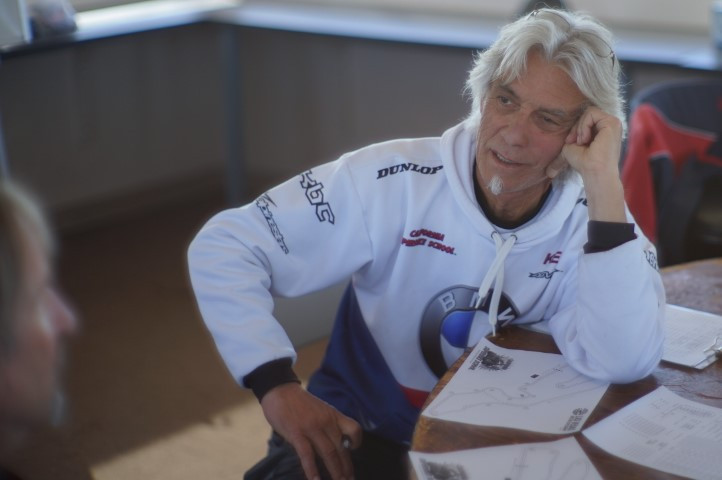 Increased confidence is another concept that motorcycle riders salute. In the track-day/track-school environment, just the fact that they showed up at a racetrack speaks to them already having some measure of self-confidence. But what brings these riders to the track in the first place? After watching well over 100,000 riders participate in racetrack training over my career, I'll wager that an innate urge to go faster is partially at the root, but it's a complex subject. Sorting out how this desire to go faster can comfortably comingle in the mind with being safer and more confident can easily send you down a rabbit hole of possibilities.
Here's the interesting thing: it's within this desire to be safer and more confident that this faster urge often finds its true home. Being safer and more confident on the bike is often the most logical route to going faster. "If I felt safer, then maybe I'd be more confident leaning over that far and going that fast!"
My take is that riders who pursue all three attributes—more safety, more confidence, and more speed—are frankly more open to adventure and challenge. Being true to their urges—and by true I mean being responsible for—they have reconciled their own experiences well enough to make room for all three. Once they've learned the essential skills required and have begun discovering the art of it—best done at the racetrack, the environment where all three can co-exist in perfect harmony—their street riding habits will change for the better too. Faster, safer, and more confident—it's a win-win-win scenario. Risks are minimized and urges are satisfied, with virtually unlimited personal improvement to be had in the offing.