Three days ago [Dec. 20] my good friend Peter Williams said his final goodbye and passed into the history of motorcycling's great.  Peter and I became friends in the mid 1980's well after his brilliant career as a passionate rider and development engineer was ended prematurely by equipment failure at Oulton Park. Despite serious injury he continued to develop innovative ideas for Cosworth, Lotus and for people like me.  Every conversation with Peter was an education.
Peter's collaboration with Tom Arter produced the world's most successful Matchless G50's which were notable for innovative designed frames, fairings, and air management systems.  "Wagon Wheels" was the very first road race machine with cast magnesium spoke wheels and full disc brakes.  Long after the era of Britain's racing singles had ended Peter and Wagon Wheels won three 2nd place finishes at the Isle of Man Senior TT against far superior equipment!  Peter said that Wagon Wheels "never let me down."
The Arter collaboration overlapped Peter's later F750 John Player Norton career.  His innovations continued,  with sophisticated chassis designs that beat machines with much more power.  The Crown Jewel was the Norton Monocoque which won the 1973 Isle of Man F750 TT.
In his later years Peter continued his innovative designs, some of which he shared with me.  We had long discussions about our AJS 7R3 and Porcupine, both of which had first been developed by his father Jack in the 1950's.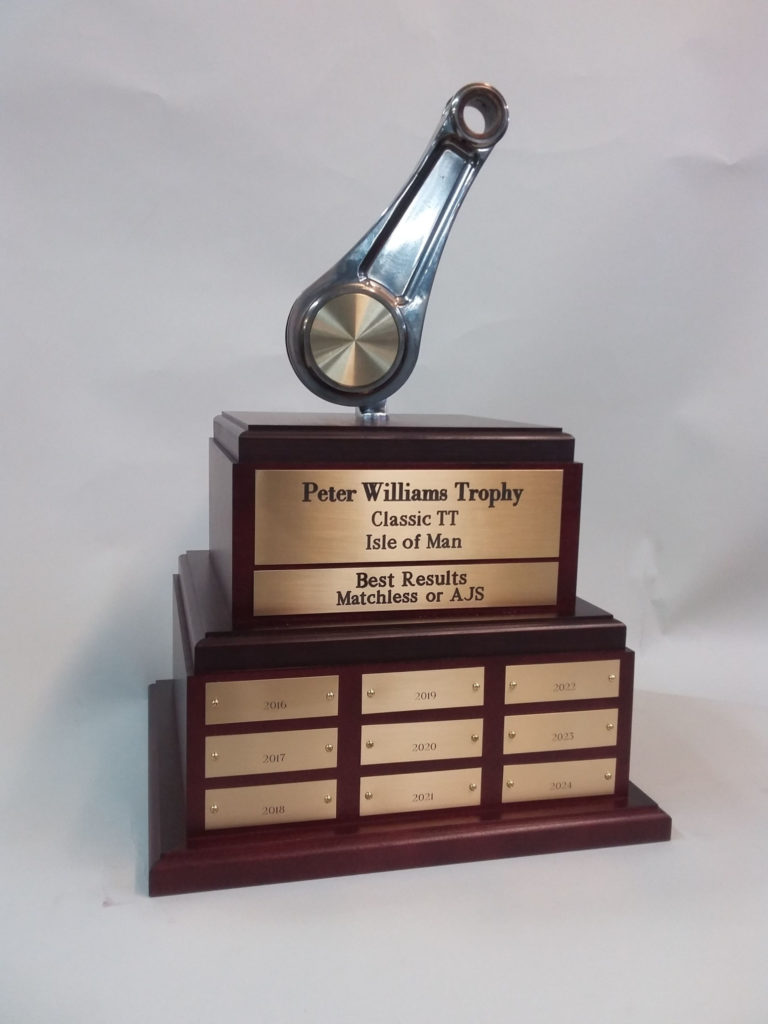 In 2016 it was our distinct pleasure to bring Peter to the Isle of Man Classic TT where Dave Roper rode Wagon Wheels on a Lap of Honor.  The Peter Williams Trophy was created, based on a titanium con rod from Wagon Wheels.  Peter was once again joined with his compatriots from yesteryear.  He still had a twinkle in his eyes.
God speed Peter, our sport owes you much.
Rob Iannucci
Team Obsolete
Brooklyn, NY USA