AMA Hall of Famer Yvon Duhamel has died. He was 81.
Duhamel, was born in Montreal, Canada, in 1939. During his life he competed in many disciplines of motorcycle racing, including: drag racing, flat track, ice racing, motocross, and road racing.
He also competed as a professional in snowmobile racing.
Best known as a road racer, Duhamel competed in AMA Pro Nationals, the Grand Prix World Championships, and the Endurance World Championship.
In 1968 and 1969, he won the AMA Lightweight races at Daytona on a Yamaha 350 two-stroke.
In 1968, he finished second in the Daytona 200 behind Cal Rayborn and became the first two-stroke rider to ever finish on the podium in that race.
In 1969, he earned pole position for the Daytona 200.
Riding a Kawasaki two-stroke triple, he gave Kawasaki its first AMA National road race victory, at Talladega Superspeedway, in 1971.
From 1971 to 1973, he won five AMA Nationals on Kawasakis.
Riding a Kawasaki, he finished fifth in the 250cc Grand Prix World Championship race at Assen in 1975.
He raced modified Kawasaki KZ1000s in Le Mans and Bol d'Or 24-hour races for several years.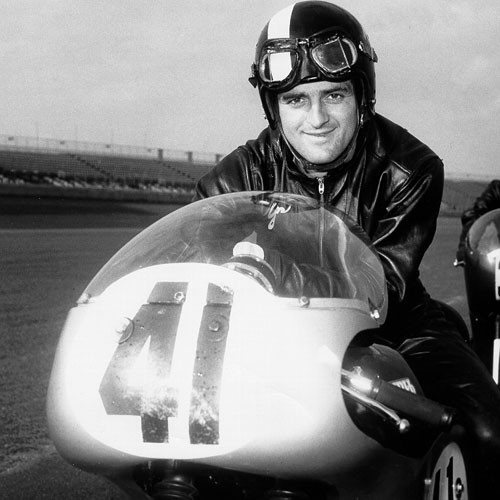 In 1999, Yvon Duhamel was inducted into the AMA Motorcycle Hall of Fame in Pickerington, Ohio.
Duhamel is survived by sons Miguel and Mario, both of whom became professional motorcycle road racers. Miguel Duhamel was one of the winningest AMA Pro road racers of all time and is also a member of the AMA Motorcycle Hall of Fame.
We will update this post with more details as they become available.