AGVSPORT Monza racing boots are lightweight and well-ventilated, offering protection at a mid-level price point.
The boots are constructed of perforated, 1.6mm-1.8mm thick Rexine, a synthetic leather. An exoskeleton helps provide protection from torsional forces, and there's hard armor in the shins and heels. The heel protection is ventilated, and the top of the boot is secured with a ratcheting strap, ski-boot style.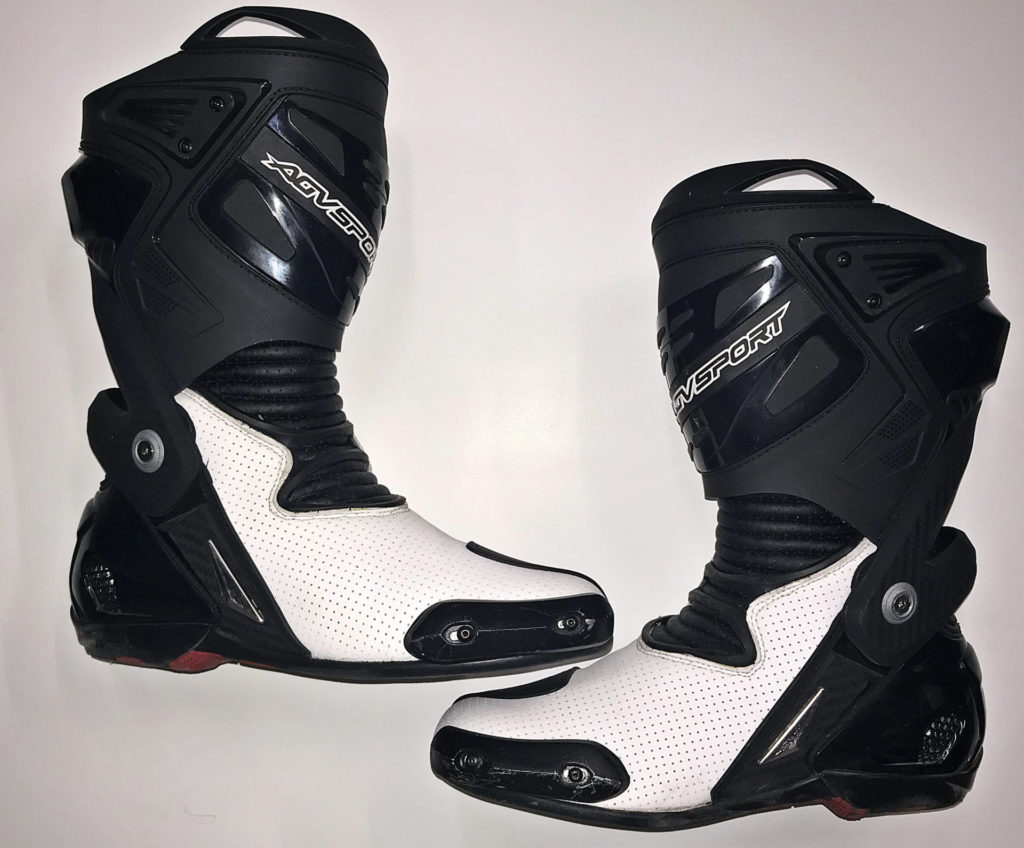 The Monza is shipped with a pair of sole inserts of varying thicknesses. To customize the fit, the rider can select the 2mm insert, the 4mm insert, or use both to create a 6mm insert.
In use, the boots flow a lot of air, which is comforting on hot summer days. The upper ratchet strap is designed to be easy to use and to seal the boot to the leathers, preventing debris from being forced inside during a crash. The exoskeleton pivot point is secured by a flush bolt, which should be checked occasionally to ensure it is tight.
Currently, the Monza comes in the black/white color scheme shown, with the company planning to offer an all-black version soon. The boot is available in sizes 38-47, and the  suggested retail price is $299.99, from dealers. For more information, contact AGVSPORT, Dept. RW, 11901 Hilltop #1, Argyle, TX 76226, (214) 919-0118, www.gearhousepros.com.