Army Of Darkness Announces Team Line Up and Dunlop Tire Sponsorship for 2023
Army Of Darkness marks its 30th anniversary of endurance racing by registering to race in the WERA/N2 national endurance series for 2023.  Some would call it a tradition, some would call it being stuck in a rut, but AOD is returning to the series to defend its championship title and attempt to win its 21st national championship.
AOD will remain on their tested and proven Yamaha YZF-R1 platform using a engine built by KWS to contest the six-round series.  The entire 2022 crew of Sam Fleming, Melissa Berkoff, Tim Gooding, YT Lechner, Anthony Consorte and Chris Manfrin are returning to crew the pits and prepare the bikes.
Veteran AOD riders (and YCRS lead instructors) Chris Peris, Ben Walters and Cody Wyman will be joined by racing legend…JOSH HAYES!
YES THAT JOSH HAYES!  FOUR-TIME AMERICAN SUPERBIKE CHAMPION JOSH HAYES!
"I actually rode with AOD for a race way back in 2002!  We knew each other from the WERA National series and it was a great time. The AOD guys sometimes are a little unconventional, but I had a great time riding against them in 2022 and I can only think we'll have a lot more fun being all on the same team," opined Josh Hayes.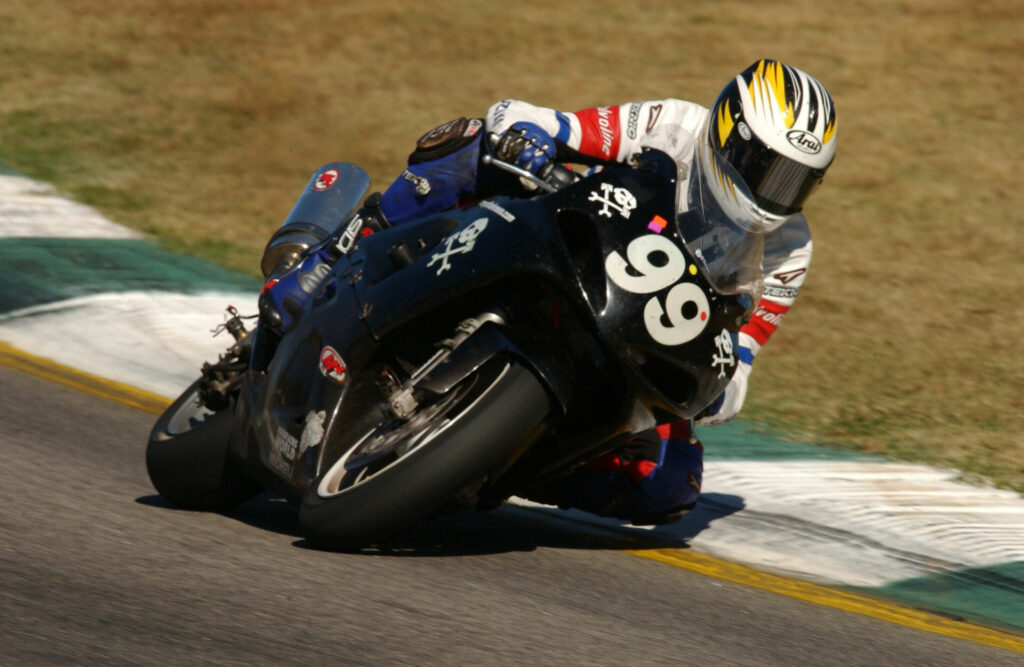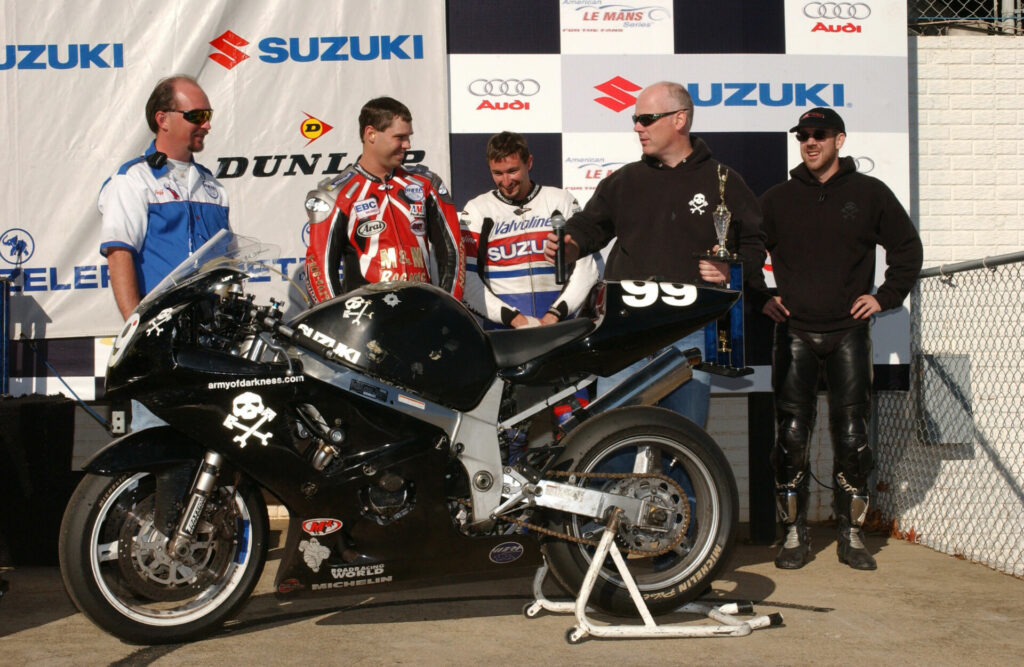 "Holy sh*t this is a dream come true," expressed 2022 Junior Cup and N2/WERA National Endurance Champion Cody Wyman "I've learned so much about racing 1000s from Chris and Ben last season, and I can't wait to get to compare data with Hayes. Even though we were racing against him last season he was always super helpful and forthcoming with advice. This is really just a dream season."
Chris Peris sighed, "I hope that having Cody, Josh and Ben as teammates means its less likely that Sam double-stints me in the future."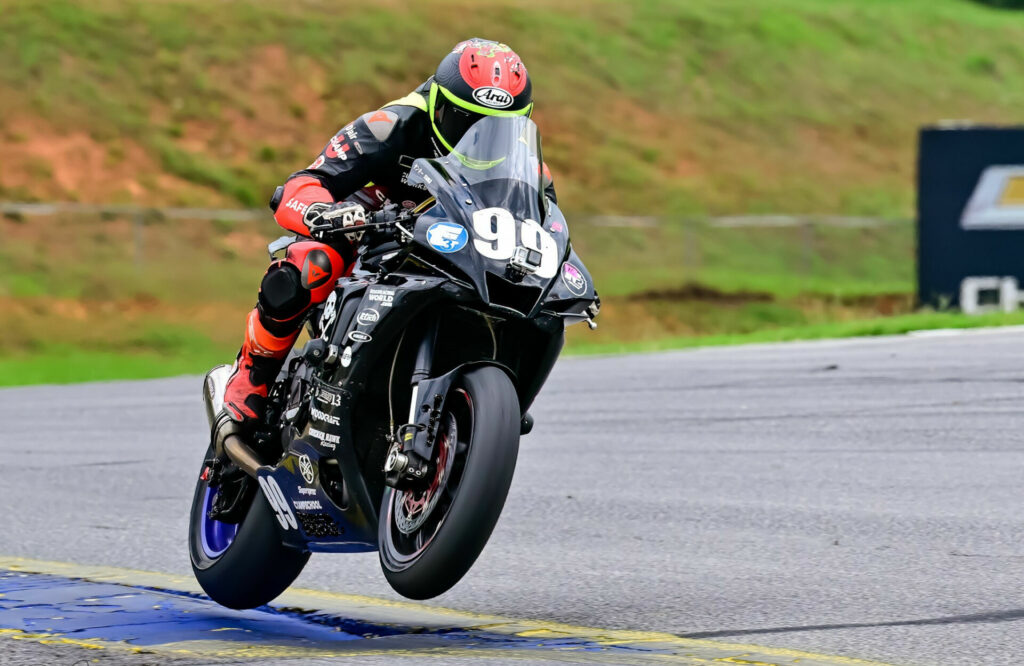 Another long-time friend of the team with a reunion story is Tony Romo.  Previously a Championship-winning Pro mechanic, Romo is now the Senior Race Technician with Dunlop.  "I've known the AOD guys for over 20 years. I helped them out with a kit transmission for one of their R1 race bikes 15 years ago and the AOD guys did a pit stop for us in 2011 for the first modern Dunlop foray into endurance racing! For the past few years we've had a friendly rivalry when AOD were campaigning on other brands of tires, and I am thrilled that Dunlop is able to partner with the top endurance team, with a storied rider lineup, and the most experienced crew in the pits.  I am confident that we'll be able to give Josh, Chris, Ben and Cody the traction they need to keep that AOD beast of a bike up front."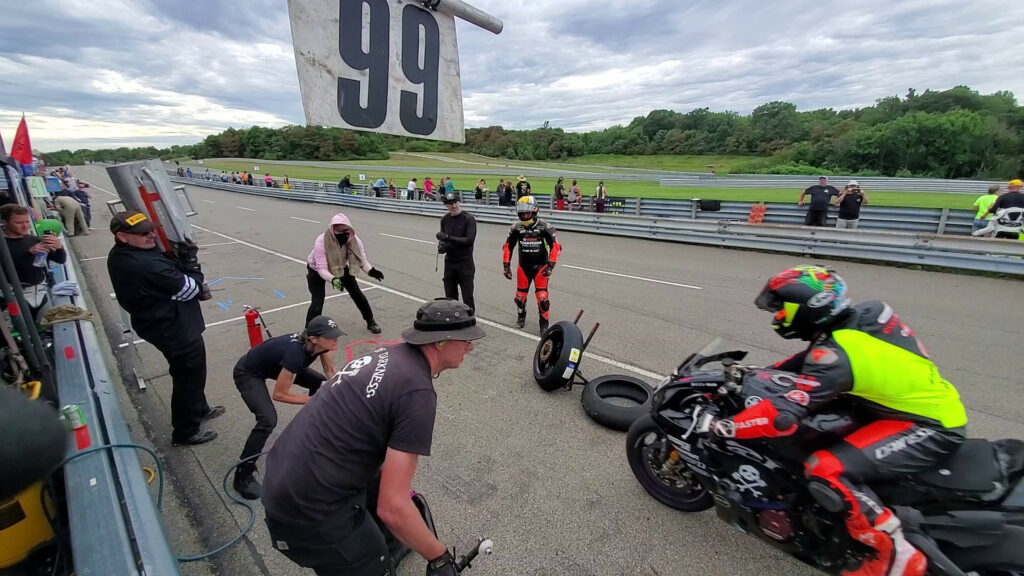 AOD is sponsored by: Army of Darkness, Dunlop, Yamaha Champions Riding School, Yamaha, Industry 13, Woodcraft, Hindle, Supersprox, Thermosman, N2, WERA, Roadracing World.
Subscribe to AOD MC by RW here: https://www.youtube.com/channel/UCyVVPKiHYQ52FqkoPkI-vEQ?sub_confirmation=1