Between the 1978 and 1993 seasons of FIM 500cc Grand Prix motorcycle racing (the precursor to MotoGP), American racers won 13 of the 16 World Championship titles. But with the notable exception of Nicky Hayden's MotoGP World Championship in 2006, since the dawn of four-stroke MotoGP, Americans have largely fallen off the radar in top level road racing, while riders from Italy, Spain, and the UK occupy the podiums (and grids) today.
Although a multitude of factors have likely contributed to this paradigm shift, one aspect that stands out in particular is the contrast between how young grassroots racers climb the ranks in European competition versus those racing here in the United States. "For a while there really hasn't been a good system in the U.S. for a young rider to work his or her way up and eventually compete at a global level," notes Motul USA brand manager Nolan Browning. "It just hasn't been a focus in America like it has been in Europe, and as a result, there hasn't been as many kids getting into the sport as there once was."
That's a development that Motul is hoping to help change, though. The company that originally made inroads into the U.S. market back in mid-1980s when Dave Wolman, a mechanic on the Yoshimura Suzuki team, started importing Motul fluids as part of team's racing program. In the years since, Wolman went on to become the President of Motul USA and now serves as the Director of COE Powersports Americas for the company, so it should come as little surprise that motorcycle racing is part of Motul's DNA.
Now, as we all find ourselves spending more time at home than we might have ever imagined possible, an interesting new trend has emerged. "People are going a little bit stir crazy as of late, and they want to go out and ride," Browning points out. "What we've seen is that the sales of mini bikes, ATVs, and smaller dirt bikes have actually gone up recently, so we may soon see an increased interest in these kinds of active outdoor sports."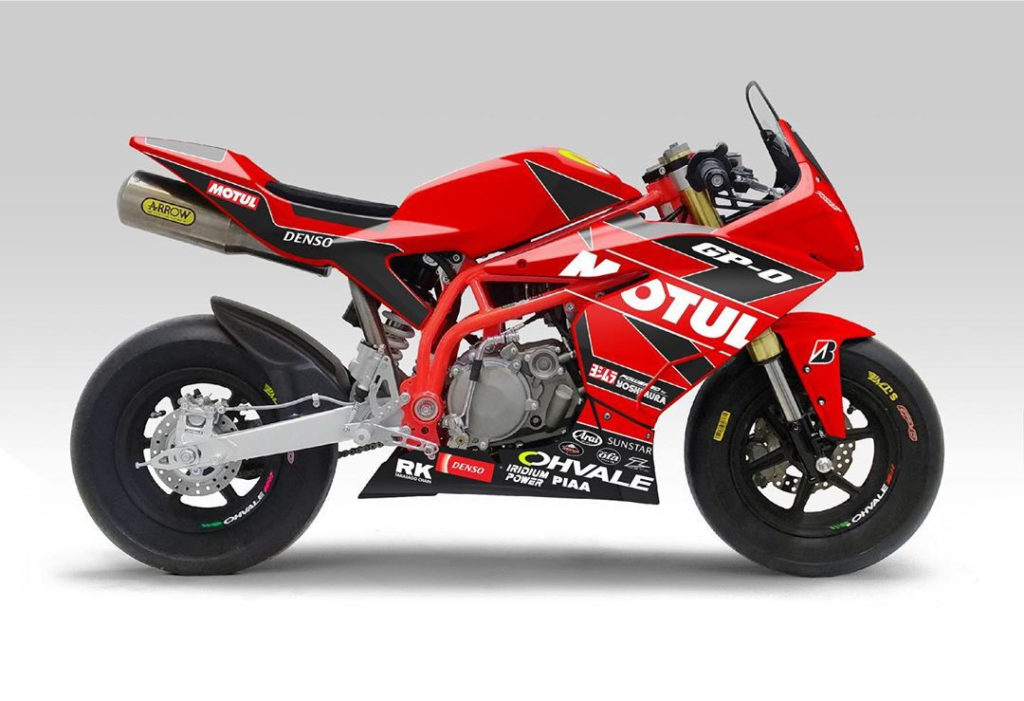 And that coincides well with the partnership between Motul and Italian motorcycle manufacturer Ohvale, along with Motul's latest sponsorship agreement with MotoAmerica. The two developments are part of Motul USA's ongoing support for motorcycle racing in America, efforts which the company hopes will help stoke the interest of young riders looking to mix it up while also making make it easier for these fledging competitors to get out on the track.
"Ohvale makes these great GP-0 bikes," Browning tells us. "Some of the 190 and 160s are used by adult riders for training, but Ohvale has also done a great job using it as a platform for younger racers – they're the perfect size, and they're a lot like the bikes that these kids will be racing in higher classes as they progress."
That fact didn't go unnoticed by former Superbike racer Brandon Cretu, who saw the potential the Ohvale had in that context early on. "He started importing these bikes once he saw a similar need in the market, and last year he ran his own races alongside MotoAmerica," Browning explains. "This year they've combined forces to form the MotoAmerica Mini Cup."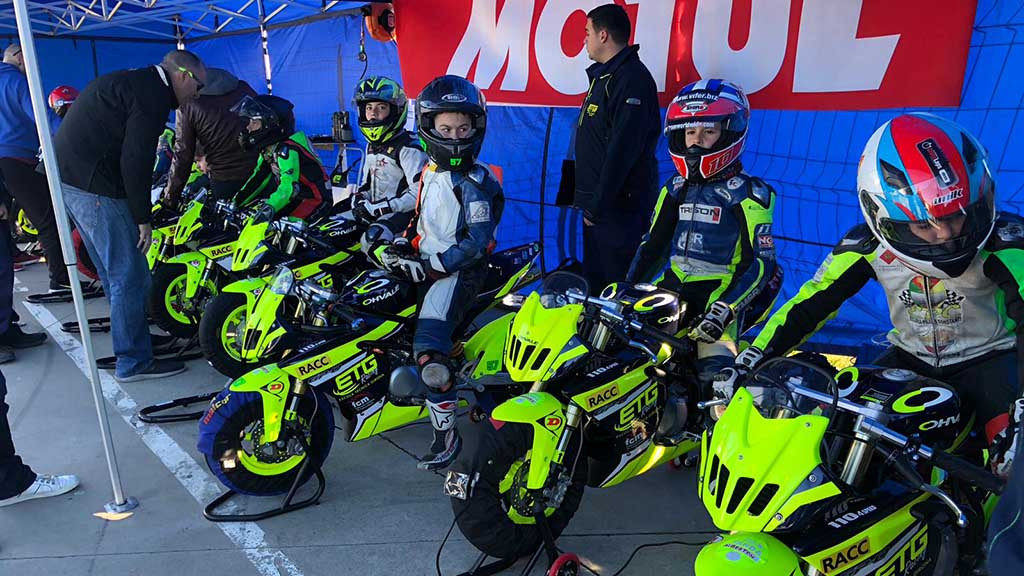 The Mini Cup by Motul is designed to provide an entry point for riders under the age of 14, addressing a void that has gone unchecked for some time to provide a clear path for young racers toward the MotoAmerica Junior Cup. As the presenting sponsor for the Mini Cup, Motul will provide product kits for teams, technical support at the events, and all registered racers will be eligible for product discounts regardless of finishing order or other race-specific achievements. And as you'd expect, each Ohvale bike will be filled with Motul fluids.
"Between MotoAmerica, Ohvale, and Motul, we all have a vested interest in making sure younger riders in the U.S. have the support they need," says Browning. "We feel that engaging with these racers at the early stages of their careers is important. If we want road racing to grow in America, it's going to start building from the ground level on up."