MONSTER ENERGY YAMAHA MOTOGP TEAM EAGER TO START 2020 JEREZ TEST
Gerno di Lesmo (Italy), 14th July 2020
The Monster Energy Yamaha MotoGP Team will put their YZR-M1s to the test at the Circuito de Jerez-Ángel Nieto tomorrow. Maverick Viñales and Valentino Rossi are particularly excited because it will be their first time back in the saddle in more than four months' time.
The Monster Energy Yamaha MotoGP Team and their riders Maverick Viñales and Valentino Rossi are thrilled to officially restart the 2020 MotoGP World Championship this week. After more than four months of waiting due to the global Covid-19 pandemic, the Factory Yamaha riders are more than ready to swing their legs over their bikes for two official IRTA test sessions at the Circuito de Jerez–Ángel Nieto tomorrow.
The IRTA Test Day includes two MotoGP sessions, the first is from 10:00 – 11:30 GMT+2 and the second from 14:00 – 15:30 GMT+2 (the full test schedule is available in the notes below). The test in Jerez will be followed by the Gran Premio de España, held at the same track from 17th–19th July 2020.
Viñales is going into the test with good confidence. The Spaniard showed a strong pace at the 2020 tests earlier this year (pre-lockdown) in Malaysia and Qatar. He is looking forward to refamiliarise himself with the 2020 YZR-M1 tomorrow and hopes to continue the work he had started. Having secured third place in the MotoGP World Championship standings in 2017 and 2019, he is determined to make a strong start to the 2020 racing year, making the Jerez test vitally important.
Rossi is eager to get back to work, ride his beloved M1 and, of course, reunite with his team. He has set himself a firm goal for this week: he will fully focus on getting a clear understanding of where the Yamaha Factory package stands compared to the competition. Still fiercely competitive by nature, the Italian is keen to find out how he can make the most of the nimble Yamaha bike during the upcoming Grand Prix.
The Circuito de Jerez was built in 1986 and has been one of the most popular MotoGP events of the season ever since. Blessed with good weather, beautiful scenery, fast corners, and hard braking areas, the 4.4km Jerez circuit as a rule offers unforgettable racing action.
MASSIMO MEREGALLI
TEAM DIRECTOR, MEYM
It's a special and exciting moment: we are about to restart the 2020 MotoGP season. A lot of people within our team and also of other organisations have worked around the clock to make this happen, and we are all very thankful to them. The operations within the paddock will be slightly different, following the Covid-19 prevention measurements guidelines. This may take some getting used to, but change can be good. During lockdown we have taken the opportunity to analyse how we communicate in the garage, and we think that the amendments we've made since then could be improvements that we should keep even when the Covid-19 prevention measurements guidelines become less strict. We will get our first try tomorrow, so then we will know more. In any case, it's positive that we have the opportunity to start the race weekend off with two test sessions prior to the two free practice sessions on Friday. That will be useful for the riders so they can get their confidence and speed back after such a long period of not being able to ride their M1s. Maverick and Vale are both fired up and ready to hop onto their bikes, and also the rest of the team is impatient to get started and do what we love the most, so let's go!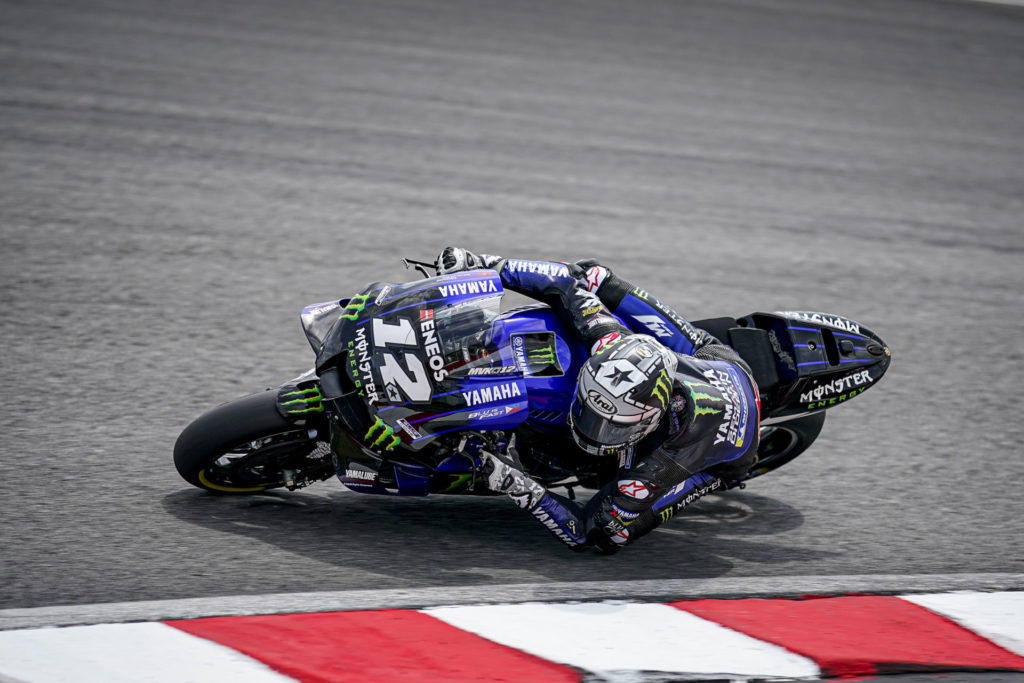 MAVERICK VIÑALES
I'm so happy that the wait is over! We ended the winter tests in a positive way. I did a good pre-season, because I was calm and had a good rhythm in both the Malaysia and Qatar Test, so I think I will arrive here in a good shape. But Jerez is a very different kind of track, so we will have to see tomorrow what the current situation is really like. I can't wait to be back on the bike, full throttle, and have that 'race feeling'. It's also great to be back with the team, because I missed them so much. One thing we know for sure: all the fans will be watching the Spanish GP from home, so I want to do everything I can during the test to get ready for a good battle for the victory or a podium on Sunday. Let's make this a season full of good memories!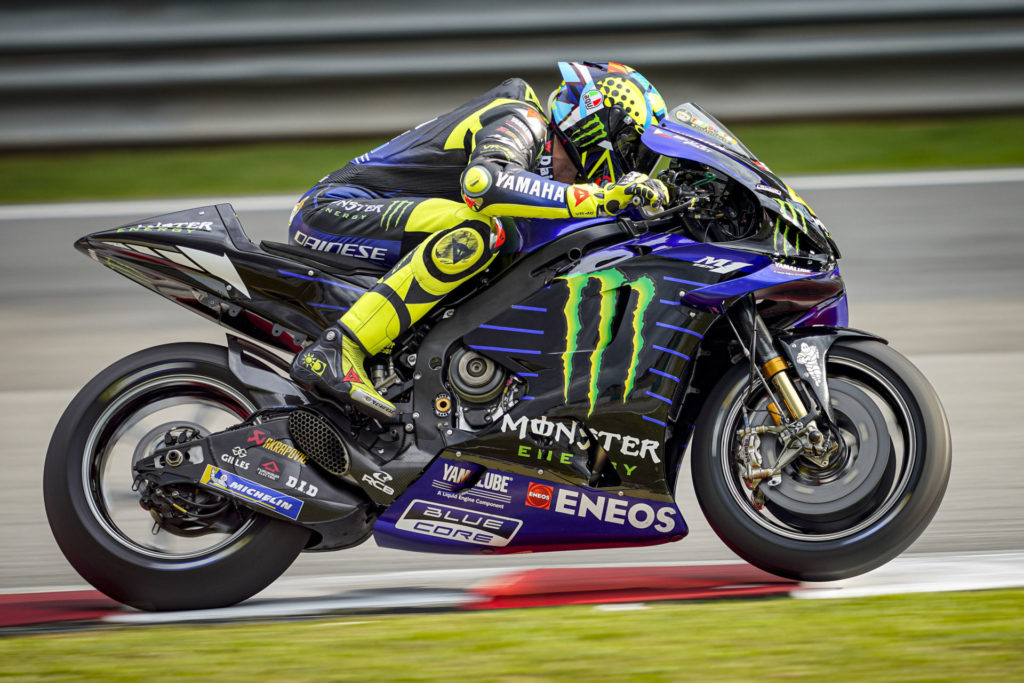 VALENTINO ROSSI
Finally we can enjoy MotoGP again! Sincerely, it's a great relief for me, because I missed my M1 a lot, and I think the fans will also be very happy. Tomorrow we'll start with the first test sessions in Jerez. The steps we made in Sepang and Losail during the pre-season were positive, but that's quite a long time ago now. We still have to be organised and work hard tomorrow to start the Spanish GP with a good understanding and a good feeling. Anyway, I'm ready to start this new season with my team. We will do our best!