Sunday-Morning Warm-up Session Notes From Portugal
Alex Marquez Quickest In Morning Warmup: Gresini Racing's Alex Marquez was fastest in the Sunday morning warm-up session with a lap at 1:38.719, ahead of Fabio Quartararo, Marc Marquez, Jorge Martin and Jack Miller.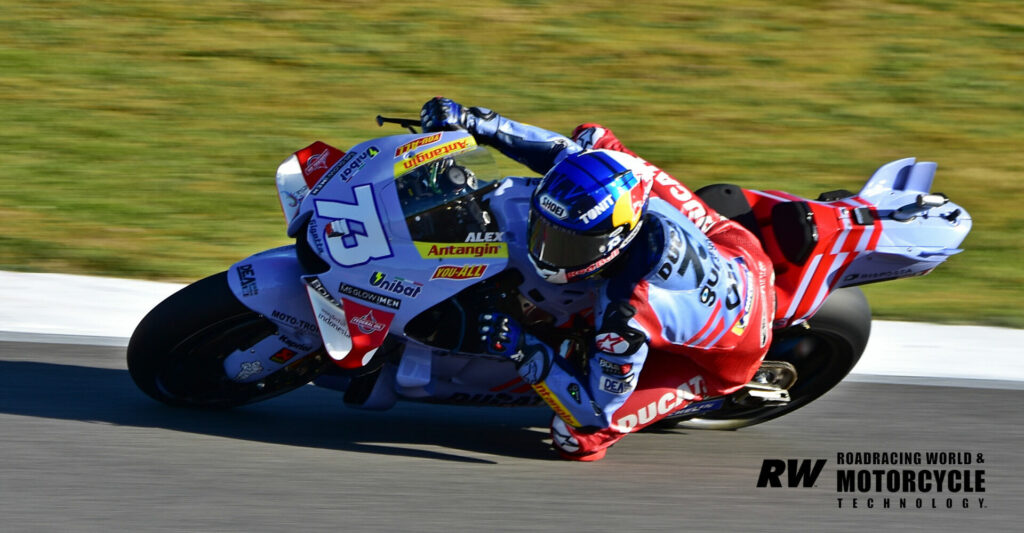 Bastianini Injured: Factory Lenovo Ducati rider Enea Bastianini was ruled out of Sunday's race at Portugal due to a fractured right shoulder blade. Bastianini was taken out during Saturday's sprint race by fellow Ducati rider Luca Marini, who was trying to out-brake Bastianini going into Turn Five, hit a bump and lost the front. Bastianini may also be out of action in Argentina.
Mir Penalized: Repsol Honda's Joan Mir was penalized for colliding with Fabio Quartararo on the first lap of Saturday's sprint race. Quartararo had made a slight error, opening the door for Mir, and they made side-to-side contact, leaving Mir on the ground. Race Directors gave Mir a long-lap penalty for Sunday's race, and while Honda appealed the penalty, their appeal was rejected.
Rookies: Jakob Rosenthaler (78) crashed out of Sunday morning's Red Bull MotoGP Rookies Cup race.