Montoursville, PA. February 15 2023 – North East Cycle Outlet Racing is excited to announce this year's two-rider lineup for MotoAmerica's "Next Gen" Supersport class. CJ LaRoche will now return for his third season with NECO and will be joined by teammate Anthony Mazziotto. Anthony will be returning full time to the SuperSport racing for the first time in five years. He has had great success the past two years, with 11 podium finishes including four race wins, finishing third overall in MotoAmerica's Twins Cup in 2022.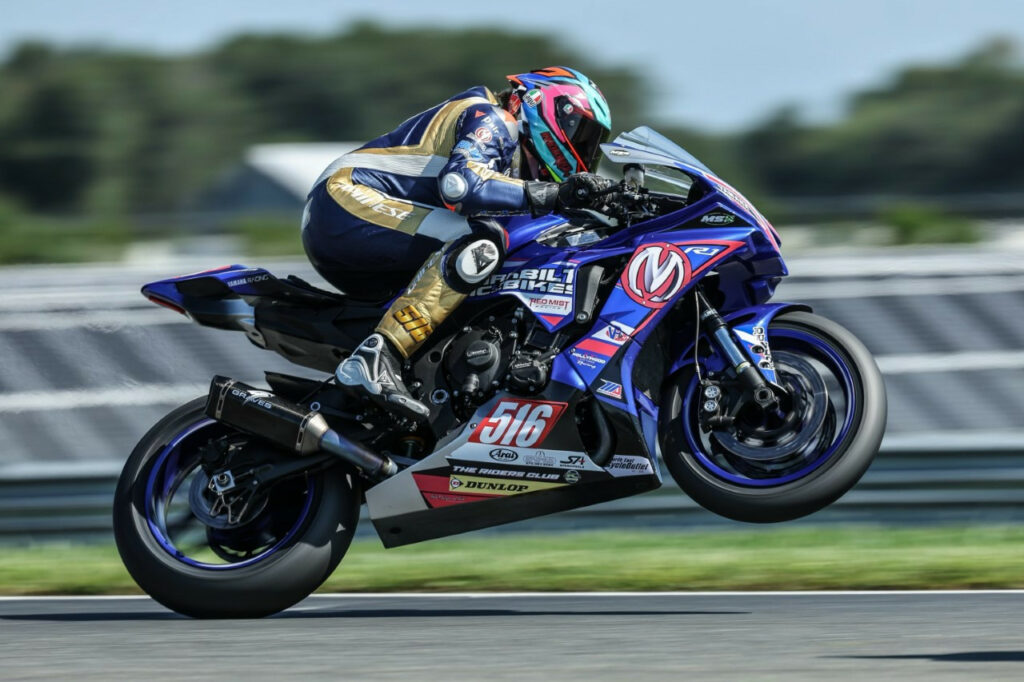 Anthony Mazziotto: "Can't be more excited to be back on the Yamaha R6 again with some of the people that really started it all for me. I've known Mark (Markbilt Racebikes) Kyle (Northeast Cycle Outlet) and Ken (Ken Hill Coaching) for many years now and it's such a great thing to be working with them all now under one canopy. It's been quite a while since my last crack at it in the Supersport class but I think with the right tools and mindset the team and I can get the blue machine to the front."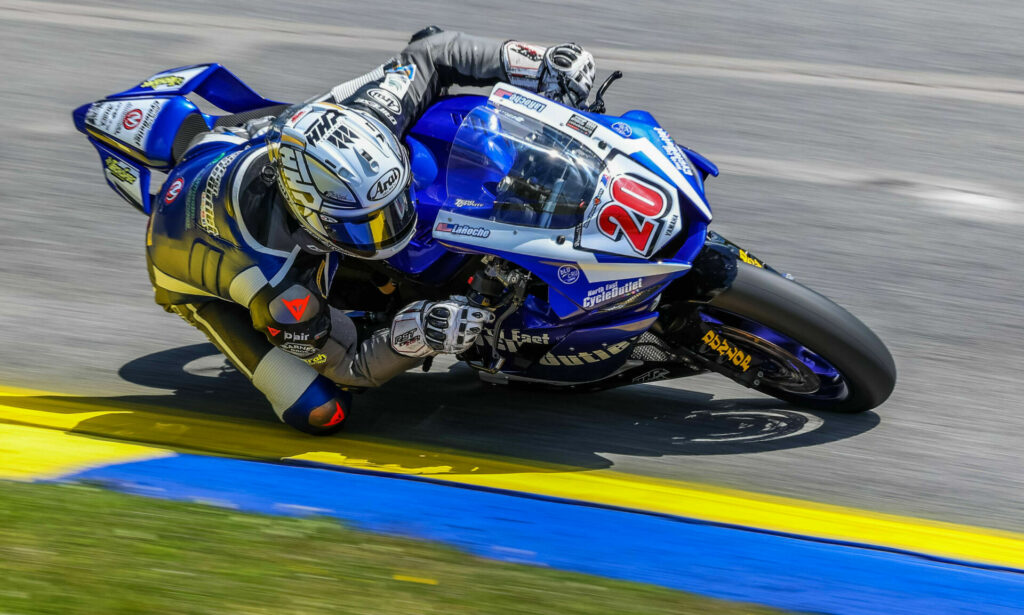 CJ LaRoche: "I'm really looking forward to my third season with Kyle and North East Cycle Outlet. We've been building the last two years and toward the end of last year, Ken and I had bit of breakthrough with my riding and I can't wait to get on my Graves Motorsport R6 and run at the front. Plus, we now have Mazz under the tent and it's been great to already do some training with him. Overall, I can't wait for the season to start, especially with the longer endurance rounds!
Ken Hill: "Our 2023 MotoAmerica season started the day after the last Barber round and everyone has been wide open preparing. I've never seen CJ so motivated and he's been training like a beast! We've been working together with Graves Motorsports on the 2023 bike and together with CJ's training, we feel confident on running up front. And, very stoked to be back with Anthony this year. Anthony is a front runner and a great addition to the overall team. Look for the Northeast Cycle R6 up front!
Team owner Kyle Alexander: "I am very excited to see what 2023 has in store for us! Anthony has proven to be an excellent rider, with great work ethic and drive. I can't wait to see what he can do on our North East Cycle Oultet/Markbilt Racebikes Yamaha R6. With proven podium potential, I think Mazz will be in the fight for front every round! Each year CJ has exponentially improved – and this year is no different. At our first few tests at Jennings, CJ blew me away!  He has absolutely been putting in the afterhours work and training with Ken. I think the fans will be consistently seeing two North East Cycle Outlet Yamaha R6's finishing up front this year! I also want to thank you to all of our sponsors that have come on board this year, your support is very much appreciated! Let's get 2023 rolling!
About NECO: At North East Cycle Outlet, it is our mission to get you back on the road/track as quickly as possible by providing quality, discounted, new and used, OEM and Aftermarket parts. We want your experience to be hassle-free so you can spend time where you want, on your bike! We curate, professionally clean and test every part that comes through our shop. We understand buying used parts online can sometimes be tricky and deceptive. We strive to provide detailed photos and information about each motorcycle part we're selling so you can feel confident you will receive what you need. Our shop is located in Montoursville, Pennsylvania where we ship daily offering domestic and international shipping.