Tyler O'Hara, S&S Cycle, and Indian Motorcycle are planning to defend their MotoAmerica King of the Baggers title in 2021, according to O'Hara, but a new rival series has popped up, raising questions.
Riding his S&S Indian Challenger, O'Hara was the class of the field in the inaugural King of the Baggers event last October at WeatherTech Raceway Laguna Seca. The Californian claimed the pole position with a lap time that was four seconds quicker than the next-fastest competitor, and he took a dramatic, come-from-behind victory after running off track during the race.
Taking advantage of their success at the hugely popular and widely viewed event, O'Hara and his team are set to compete in the planned five-round 2021 MotoAmerica King of the Baggers Championship, which will be televised on FOX Sports.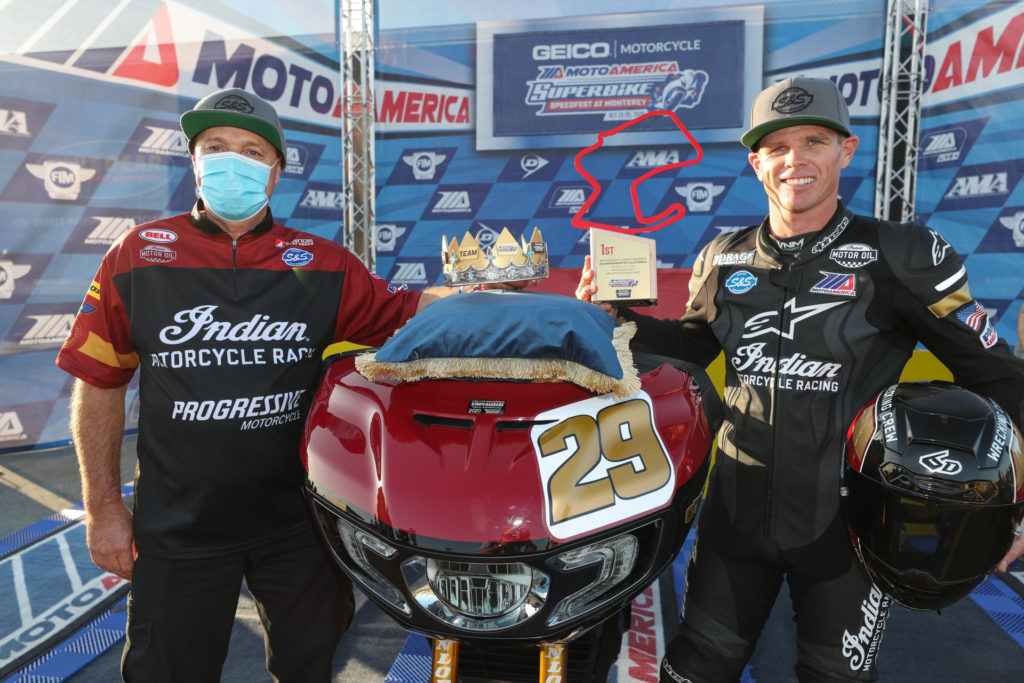 "S&S Cycle, Indian and I, we have a verbal [agreement] that we're going to do all five rounds with MotoAmerica, and I'm excited about that," O'Hara told Roadracingworld.com. "We showed that we did our homework, and we set the bar, and we have the best bike."
David Zemla, Vice President of Marketing for S&S Cycle, and Reid Wilson, Vice President of Indian Motorcycle, however, both told Roadracingworld.com that they weren't ready to announce their 2021 road racing plans.
"We haven't finalized any of our racing plans yet for 2021, so there's not too much to say," said Wilson.
O'Hara's comments on the MotoAmerica King of the Baggers series came just days after the announcement of a new rival series, the Bagger Racing League (BRL).
The BRL series was introduced January 25 at a special V-Twin track day event at Chuckwalla Valley Raceway that was attended by several of the teams that participated in King of the Baggers. S&S Cycle, Roland Sands Design, and Indian did not attend the event because they were not invited.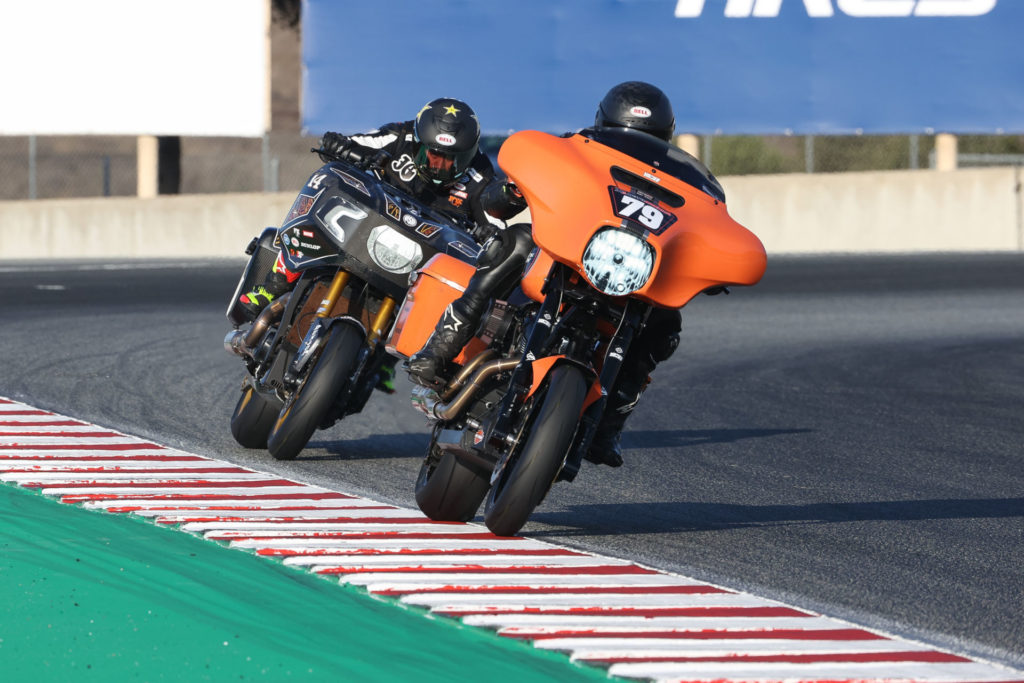 BRL was founded by Rob Buydos, a V-Twin and motocross industry insider who pitched MotoAmerica on the King of the Baggers concept and helped put together and run the event at Laguna Seca.
Considering the success of the inaugural event and MotoAmerica announcing a televised five-race series for 2021, why would Buydos choose to establish a series to compete with King of the Baggers?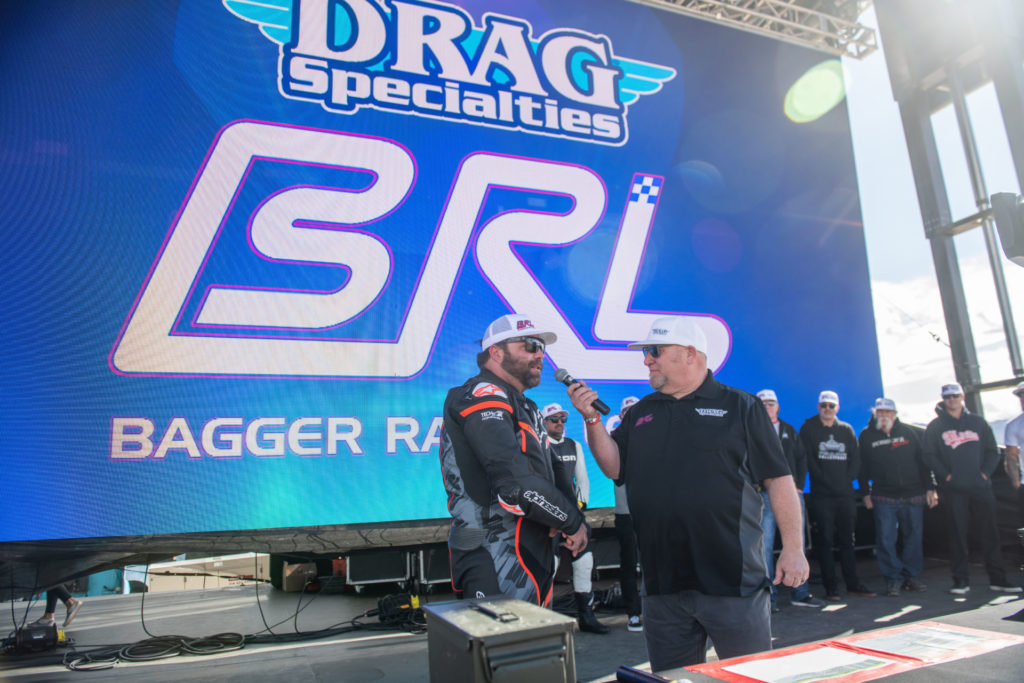 "MotoAmerica is the gold standard for superbike racing across the U.S.," Buydos was quoted as saying in an email sent via a BRL spokesman. "Bagger Racing League wants to give Harley-Davidson and V-Twin riders, racers, and manufacturers that same opportunity at a V-Twin focused event."
"When Rob talked with Wayne [Rainey, MotoAmerica President] a couple of years ago at Pittsburgh, he brought up a couple of ideas with baggers being one. And it obviously led to an event at Laguna Seca," Chuck Aksland, COO of MotoAmerica told Roadracingworld.com. "We were surprised by the popularity of it and the attention that it got, and we were happy that we proved the concept.
"We're kind of disappointed that given [it being] a brand new thing to have it split off into two different segments. We talked to Rob about it, and we hoped he would be involved with us in 2021. He chose to do something else, and we let him know that the door's always open. So, if he ever wants to work with us again there's really no animosity there. We just think that at an inception of a new series having two different type series is probably a stretch. We'll adapt and do what we're going to do and put on some races and we have TV for them. We'll just keep going forward."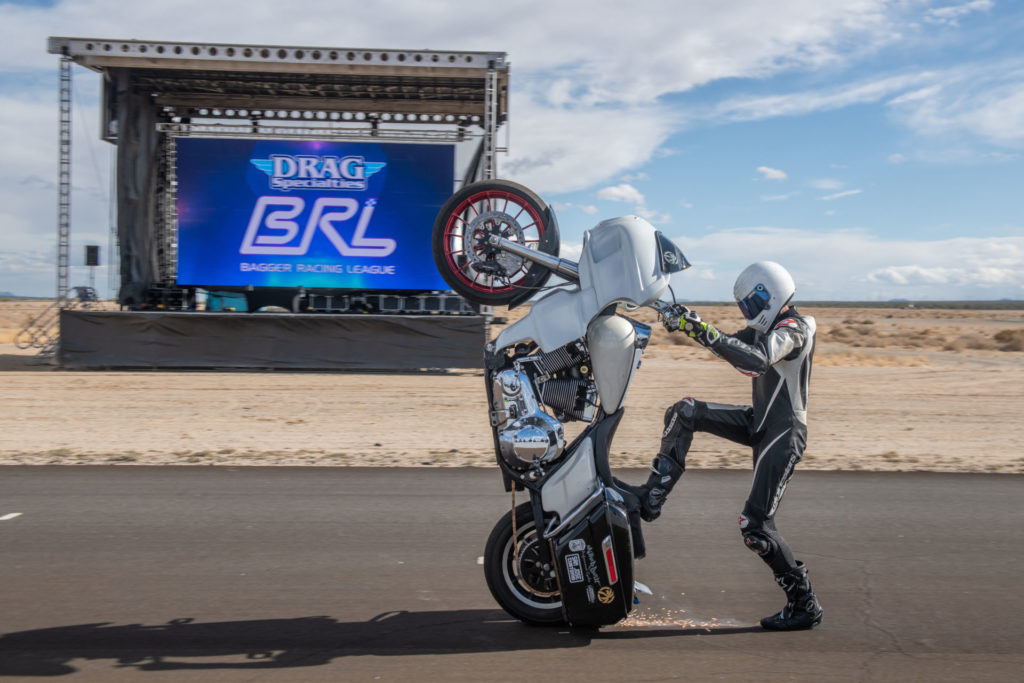 According to a press release issued by BRL, its new racing series will have four classes (Hooligan GP, Big Twin GP, Premier Class Bagger GP, and Stunt GP); the races will be televised live; and the three-day events will include custom bike shows, stunt shows, and vendors.
So far, BRL has announced only one event, June 25-27 at Utah Motorsports Campus, in Grantsville, Utah.
That's the same weekend as the MotoAmerica event at Ridge Motorsports Park, but the King of the Baggers class is not scheduled to be part of that event.
Drag Specialties was the title sponsor of the MotoAmerica King of the Baggers event, but BRL has announced that Drag Specialties is the title sponsor of its 2021 series.
Roadracingworld.com reached out to Drag Specialties but had not received a response prior to post time.