Jake Lewis Returns to Race in MotoAmerica in 2021 on the Altus Motorsports GSX-R1000
(Altus, OK) Altus Motorsports had an incredible 2020 as Cam Petersen rode the Altus-prepared Suzuki GSX-R1000 to take both the MotoAmerica Stock 1000 Championship and the Superbike Cup. The team heads into the 2021 season knowing they have a capable bike but big shoes to fill in the rider department. With the signing of highly experienced racer, Jake Lewis, Altus can pick up right where they left off.
"Jake's a proven talent and we are incredibly lucky to be able to put him on our Stock 1000 bike," said team-owner George Nassaney. "He already has experience on the Suzuki at the top level of racing and will bring a lot to the team."
Lewis will be joining the team for tests in Texas and California over the winter in preparation for the 2021 season.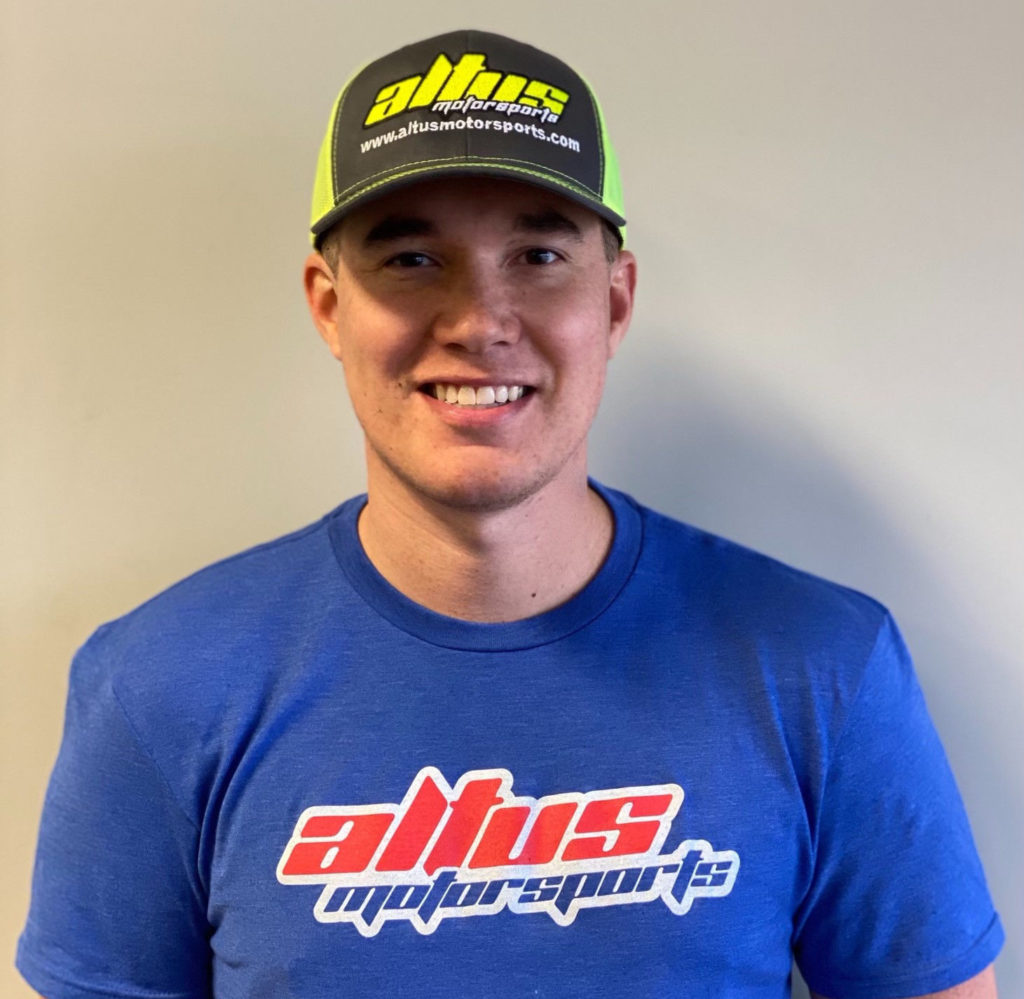 "I thought road racing was done for me. I took a real job and started doing woods races on the weekend for fun," said Jake Lewis "Sitting out last year was tough, but I am excited to get back on a proper bike and look forward to gridding up."
The Altus Motorsports team is supported by our great family of sponsors: Altus Motorsports, Suzuki, VP Lubricants, RS Taichi, Arai, Moto D, Bonamici, Hotbodies Racing, SBS Brakes, Vortex, EK Chains, Motion Pro, Law Tigers Oklahoma, Dunlop, Team Hammer, and Altus Factory Racing