Defending MotoAmerica Superbike Champion Jake Gagne and his new teammate Cameron Petersen tested on Fresh 'N' Lean Attack Performance Yamaha YZF-R1 Superbikes Monday and Tuesday, January 17-18, at Buttonwillow Raceway Park, in Buttonwillow, California.
Weather conditions for the test were good with temperatures in the mid-60s Fahrenheit and no wind.
Gagne, who won his Championship with Fresh 'N' Lean Attack Performance Yamaha in 2021, has apparently re-signed with the outfit. Petersen, who finished third in the 2021 MotoAmerica Superbike Championship on an M4 ECSTAR Suzuki GSX-R1000, is new to the official Yamaha team.
Fresh 'N' Lean Attack Performance Yamaha Team Owner Richard Stanboli politely declined to speak to Roadracingworld.com about the test, the re-signing of Gagne, or the signing of his new rider because Yamaha Motor Corp., U.S.A. has not yet made its official announcement about the team's 2022 plans.
Gagne and Petersen also did not feel comfortable speaking to the media ahead of an official announcement from Yamaha.
Attempts to reach Yamaha Racing Department Manager Jim Roach prior to post time were unsuccessful.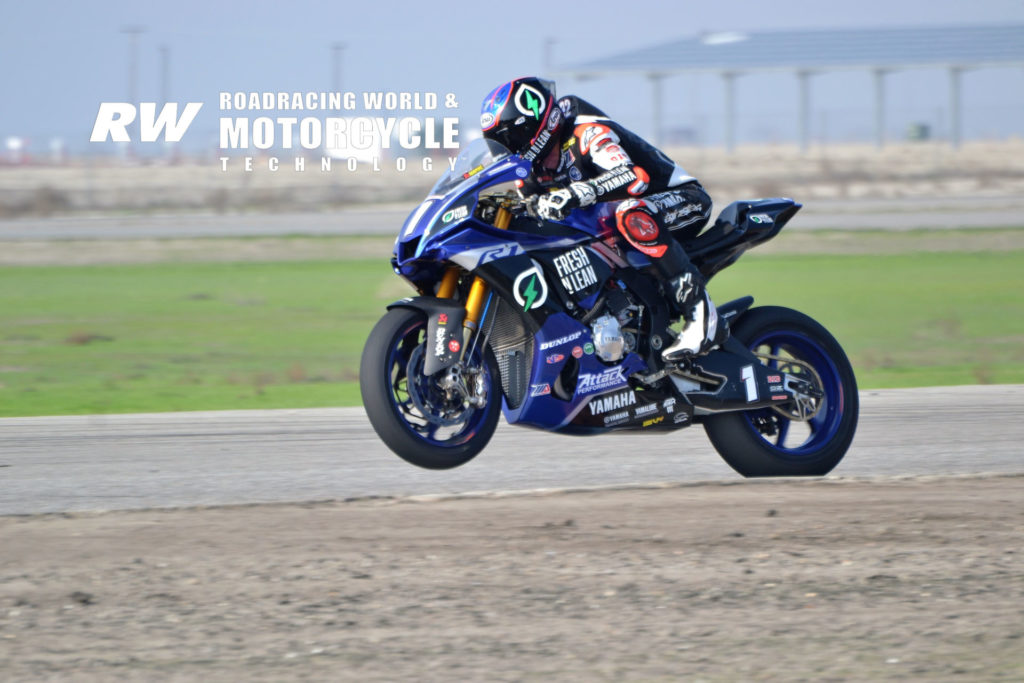 Also attending the test was Mathew Scholtz on his Westby Racing Yamaha YZF-R1.
"It's nice to come out here and test," Scholtz told Roadracingworld.com. "Normally in January I'm sitting at home and doing nothing. Plus, it's nice to be out here riding with the Attack boys to compare ourselves. And the weather is certainly nice. Back in Georgia, it's 30-something (F) and freezing rain."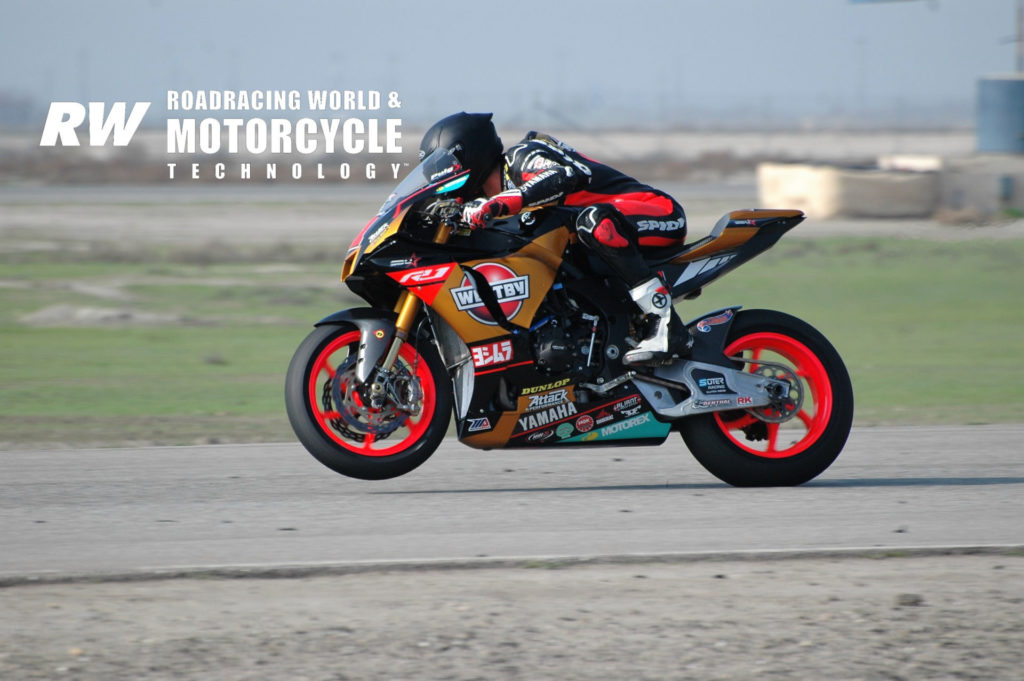 Asked what he was working on, Scholtz said, "Right now it's mainly seat time. We have some new parts coming for this season, but for now it's just seat time. That was one of our biggest problems heading into the 2021 season because I missed a bunch of pre-testing due the injury I got at Indianapolis. So, our big focus this year is to get a decent amount of pre-season testing so we don't feel like we're always chasing our tail and trying to catch up to these guys."