Disrupt Racing plans to field Hayden Gillim on an Infinity Fall Protection-sponsored Suzuki GSX-R1000 in MotoAmerica Superbike and Stock 1000 and Carl Soltisz on a Suzuki GSX-R600 in MotoAmerica Supersport in 2022. Both men will start their seasons by riding Suzuki GSX-R600s in the Daytona 200.
"We are excited to officially announce that Hayden Gillim will be coming back to the paddock full time for the 2022 MotoAmerica season," read a statement on Disrupt Racing's Facebook page. "Hayden Gillim will be racing this season as a Premier Superbike rider.  In addition, Hayden will also be competing as a Stock 1000 season competitor."
"We are stoked to welcome back fan favorite Carl Soltisz, a.k.a. Super Carl, a.k.a. Carlos Superior, to the www.Infinityfallprotection.com Disrupt Racing team for the 2022 season," read a separate announcement on the Disrupt Racing Facebook page. "Carl had an amazing rookie season last year and is looking very strong to move forward this season on board his Suzuki GSX-R Supersport machine."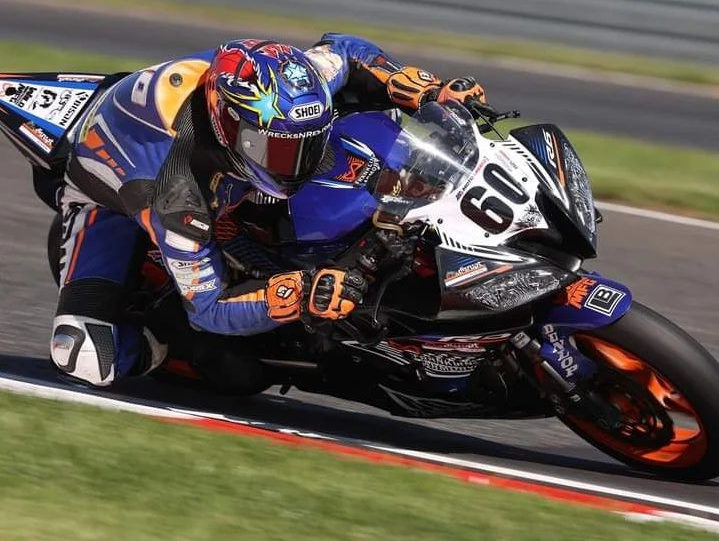 Gillim did only one MotoAmerica Stock 1000 race with Disrupt Racing in 2021, and in spite of missing practice on Friday, he finished third in the race at Pittsburgh International Race Complex.
Soltisz, meanwhile, placed ninth in the 2021 MotoAmerica Supersport Championship with a best race result of seventh at Brainerd International Raceway and 12 top-10 finishes in 18 races.
Gillim competed in all three rounds of the 2021 MotoAmerica King Of The Baggers (KOTB) Championship on a Vance & Hines Harley-Davidson and finished third in that Championship, but on February 1, Gillim told Roadracingworld.com he would not be racing in KOTB in 2022.